Believe it or not, this is an excellent book: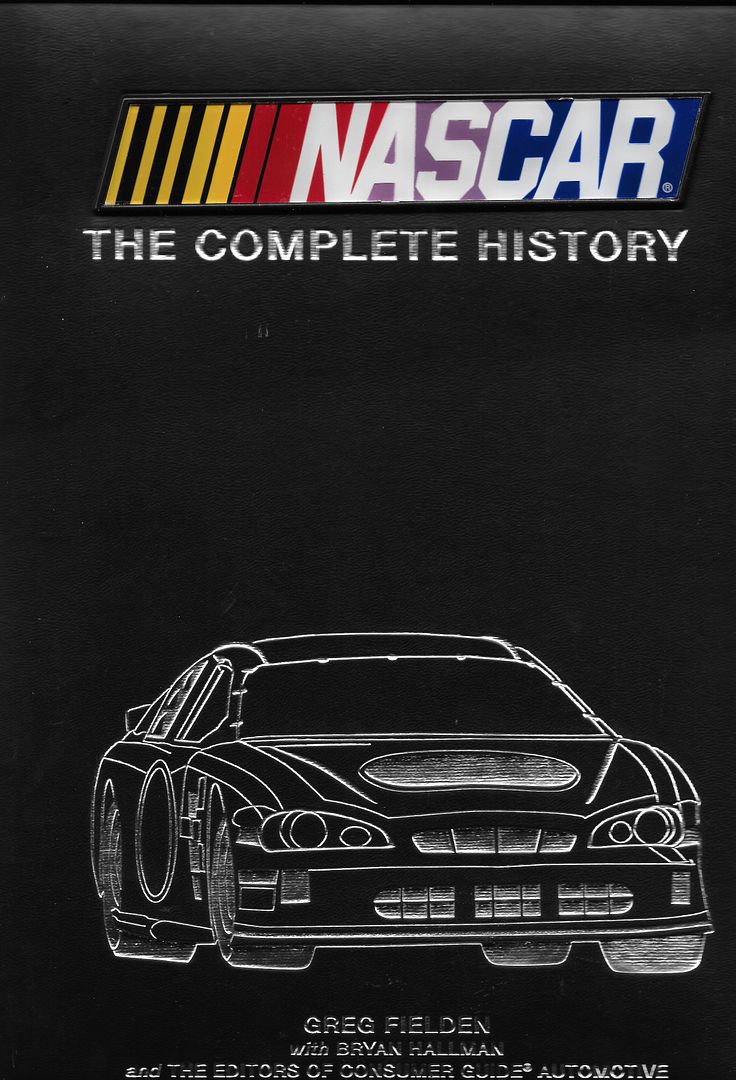 Here's a summary I sent to several Hudson friends in central Indiana, although there is a lot of Studebaker material in it with Frank Mundy and others:
Yo, Hudnuts;
I ran across close-out copies of this enormous tome at

Ollie's Bargain Center

/ East 136th street and new U. S. 31 in Carmel and was thoroughly impressed. Judging from the weight and quality, it had to have originally retailed for $75 or more. Ollie's originally had them at $29.95, but just further marked them down to

$12.99

, so I had to buy one.
We all know what the typical NASCAR history book looks like, boring late-model sameness crap with with little coverage before the mid-70s, but this one is wholly different and is to be highly commended for its coverage of those early years that are usually marginalized. The last year covered is 2014, but the important thing is that every year from 1947 through 2014 gets about the same amount of coverage and photos, believe it or not!
1996

, for example, has

8

pages and

28

photos.

1947

has

6

pages and

23

photos, whereas

1952

also has

8

pages and

26

photos, roughly the same as 1996...or even 2012, which has 8 pages and 31 photos. I've never seen such thorough "early years" history in a current book of this nature; it's excellent and appears to be well-researched. There's even an excellent 14-page "Before NASCAR" section before individual year coverage starts with year 1947, also heavily illustrated with 23 large, period photos from the pre-1947 era.
The book is very heavy and must weigh ten pounds. The hard-bound cover is either leather or a damn good facsimile. Full-color throughout, as much as possible in that many early-year photos are understandably black & white. It's over 600 pages long!
When I got mine at Ollie's a week ago, there were at least a dozen copies left.

It's a helluva buy at $12.99.
Best. Bob


BP