Rather remarkable, this. The gentleman highlighted here,
Jerry Palma,
is the salesman of record for cousin George Krem's famous 1964 Studebaker R3 Challenger,
The Plain Brown Wrapper.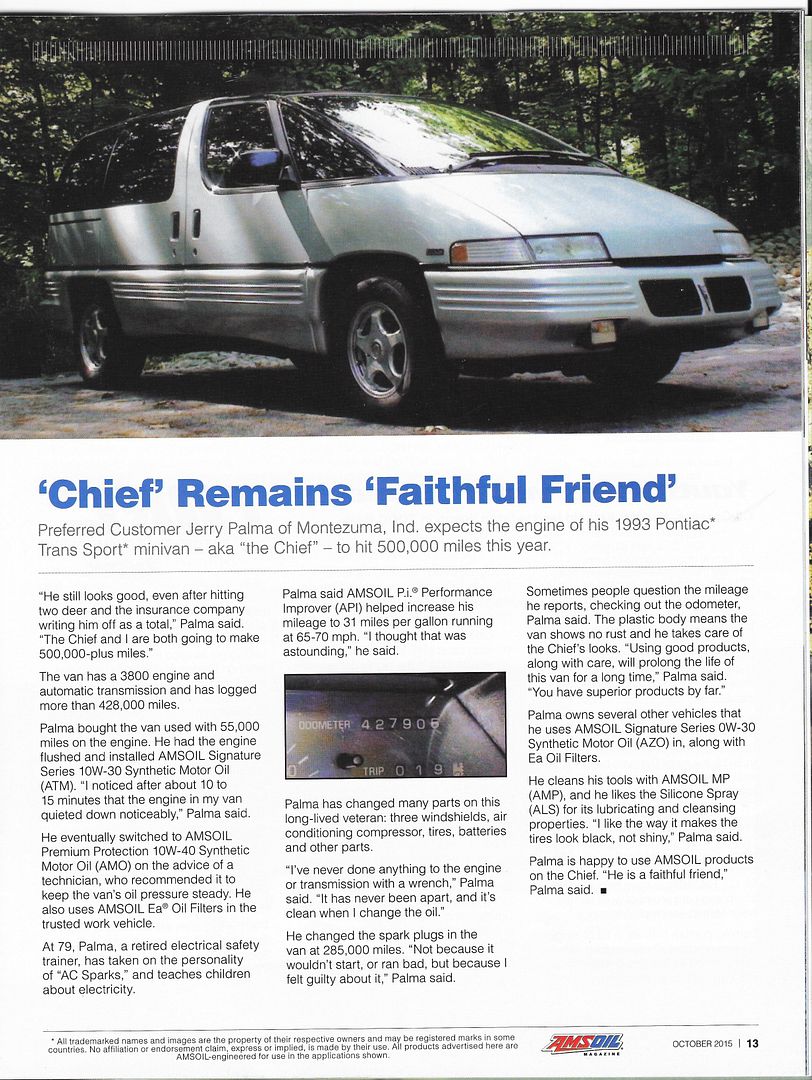 Jerry is the youngest of the six children of Joseph Sr. and Louise Palma, both of whom are deceased. Two of their other children were a daughter, Louise, and another son, Lumir. Louise is George Krem's mother and Lumir is my father; hence we are cousins and Jerry is our mutual "Uncle Jerry." In 1957, 22-year-old Jerry bought a new 1957 Silver Hawk V8 with stick overdrive on which I learned to drive...and which George drove extensively, too.
In the summer of 1964, Jerry was 29 years old and is shown here delivering the new
Plain Brown Wrapper
to his nephew George Krem at Snider Auto Service in Indianapolis: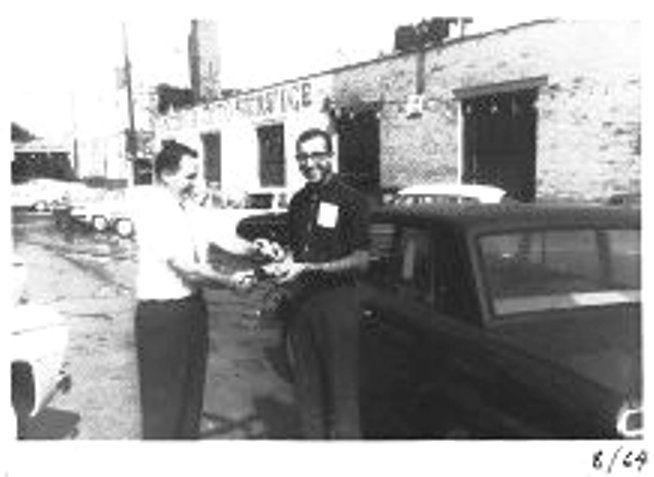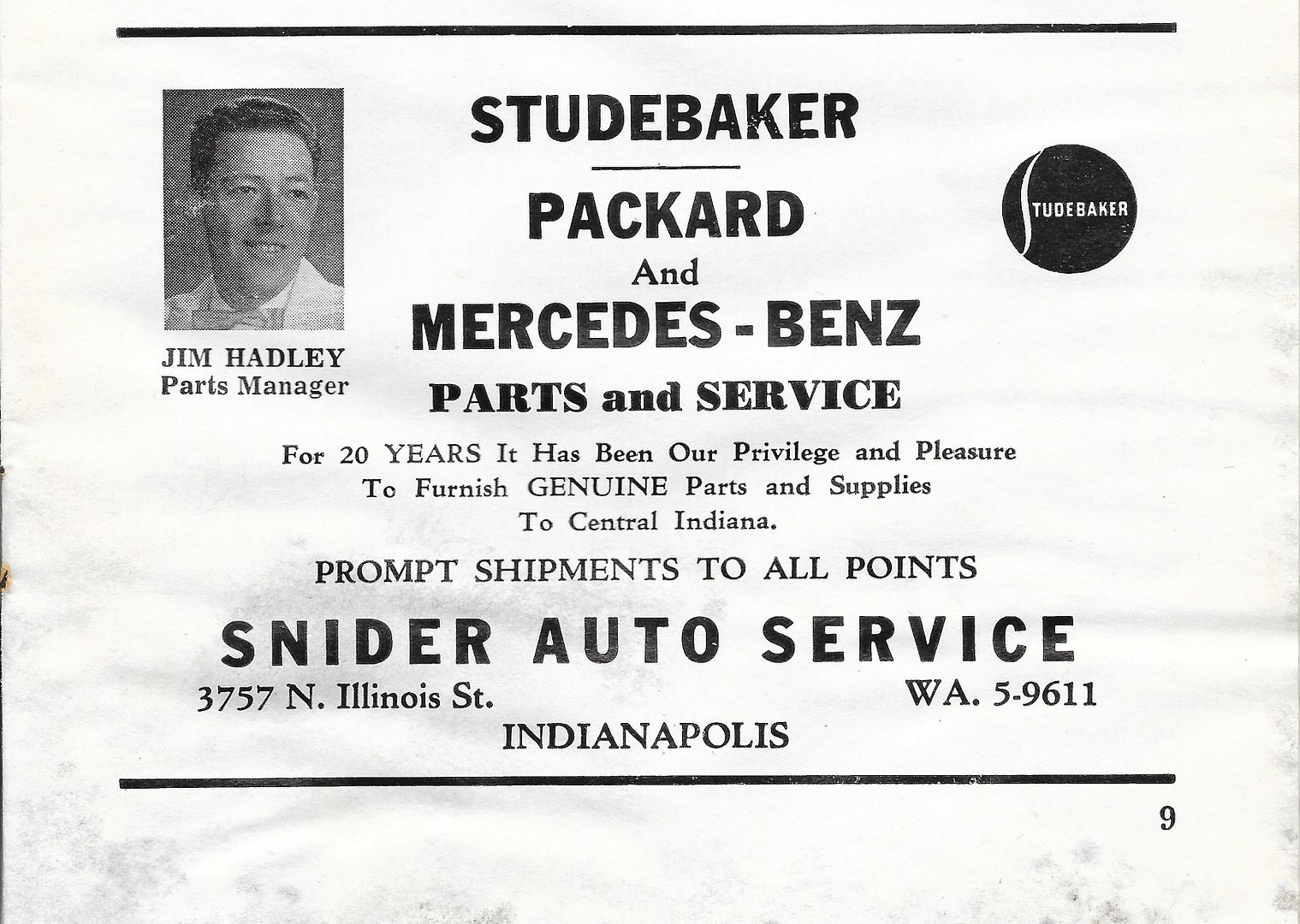 To the subject matter at hand (Jerry's Pontiac Transport he calls
"The Chief,"
)
AmZoil
dealers and customers swear by the products to the point of it being a religion, it seems. His Transport's performance to date would seem to suggest that they do have a plan of salvation!
When he bought that Transport, I was helping him look for a vehicle. He found it on his own and liked it. He called to ask my opinion and I said,
"If it has the 3800 engine and you like it, it sounds like a good deal to me; go for it!"
'Must've been good advice.
Congrats, Jerry.
BP