As many of you know we recently purchased this car as reported in an earlier thread.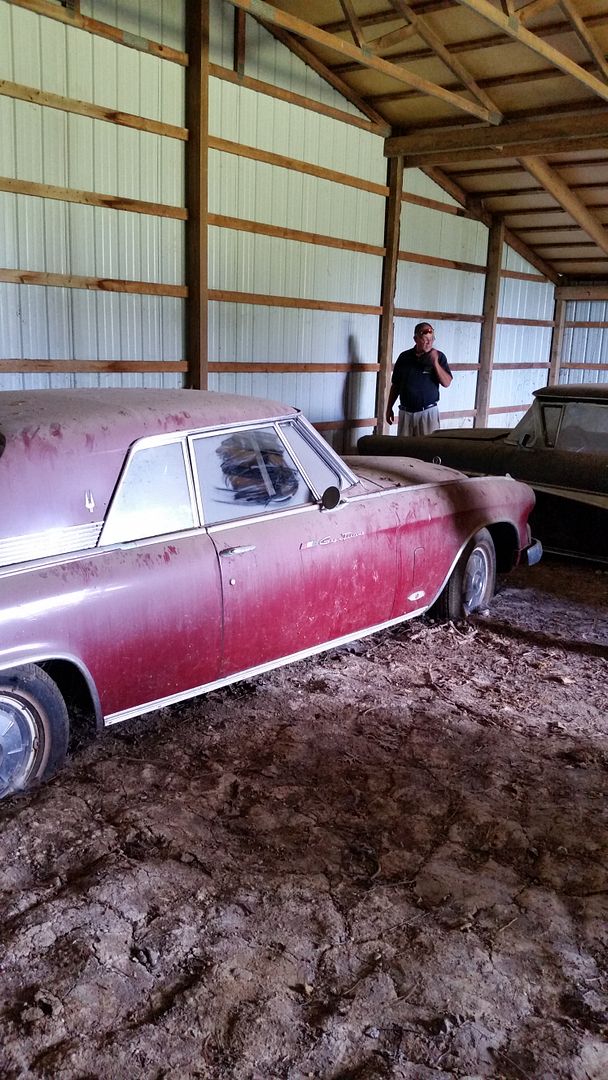 Our 38 year old son tony instantly became interested in the car upon helping us with an inspection once it was removed from the barn.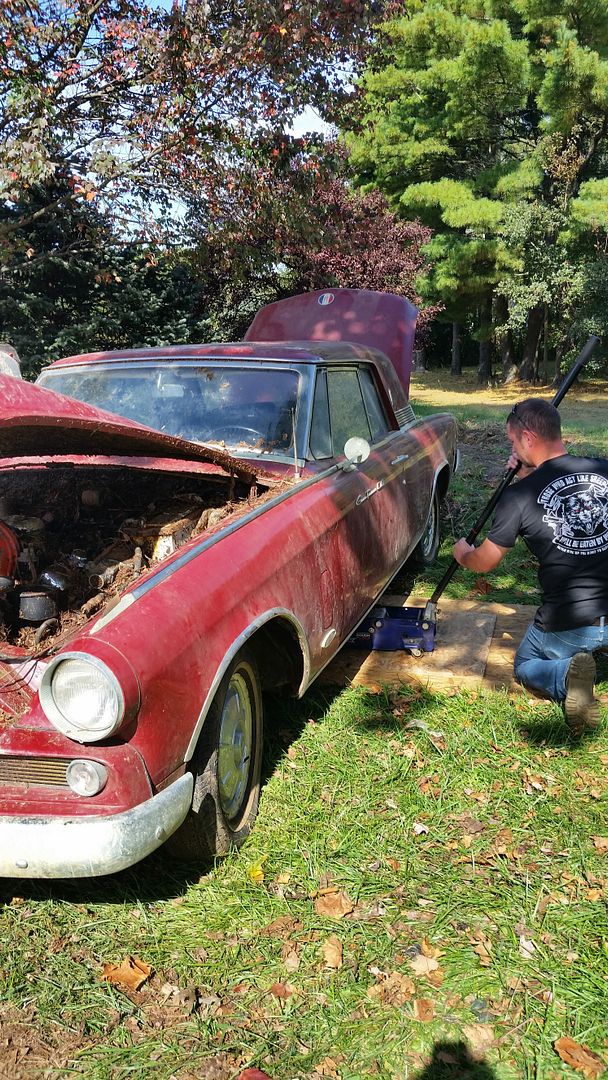 When the car came home he had to get the dirt off as his whole career has been in the car wash industry, first working in high school at a car wash now today building them.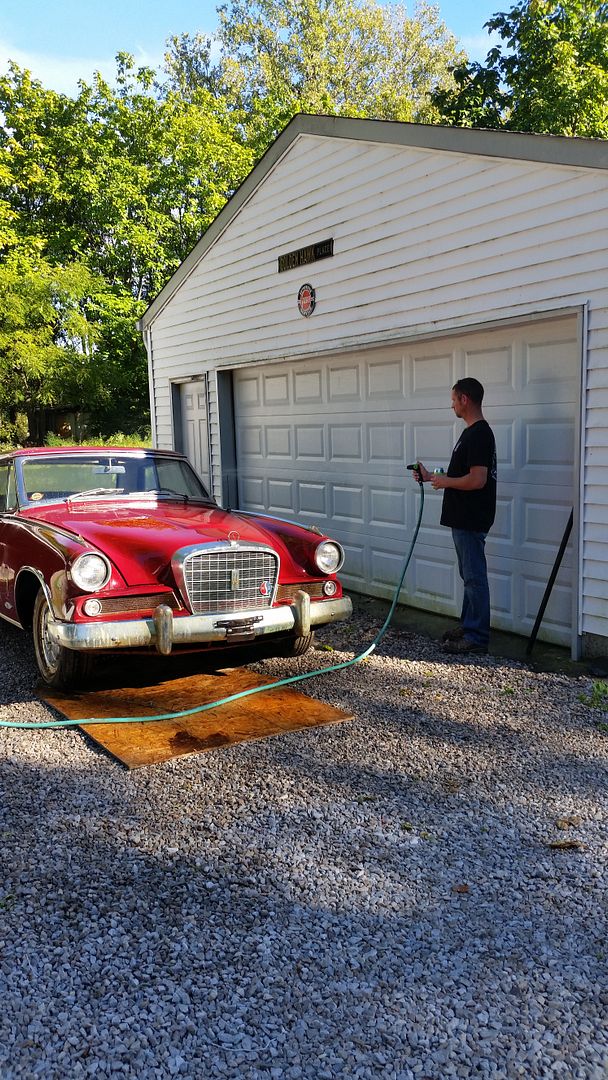 He told me, "I might as well learn how these things work as you aren't getting any younger, and I really like this car." So I now have a partner in this restoration! My goal is to be the adviser as much as possible, and of course the "money man". So in the past couple of weeks we have been prepping the car for removal of the engine, yesterday our goal was to get the engine out and on the engine stand.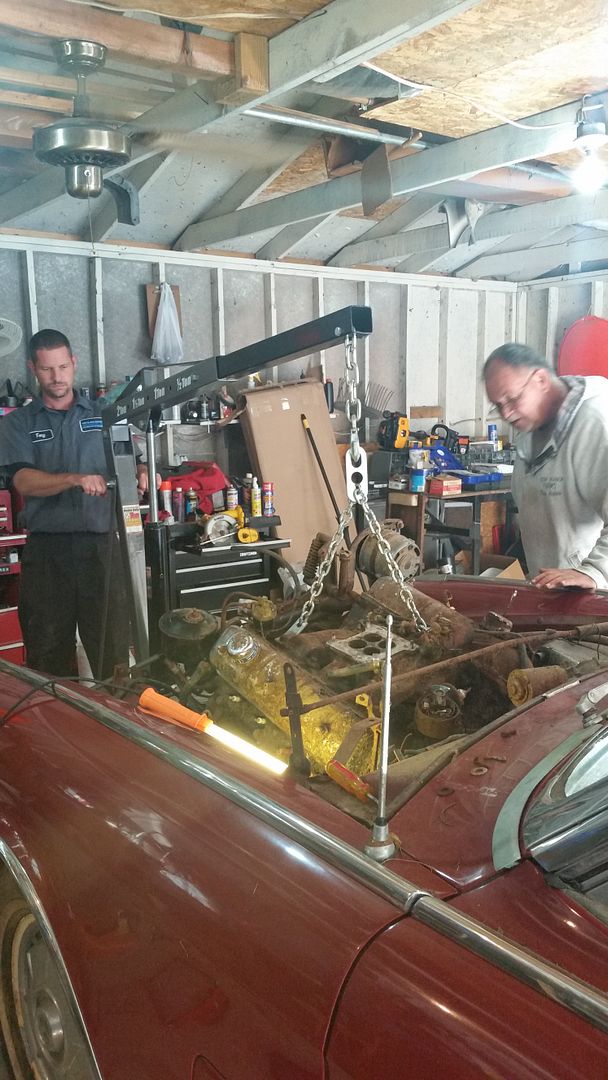 "The engine and tranny are at to steep an angle to clear the car son...."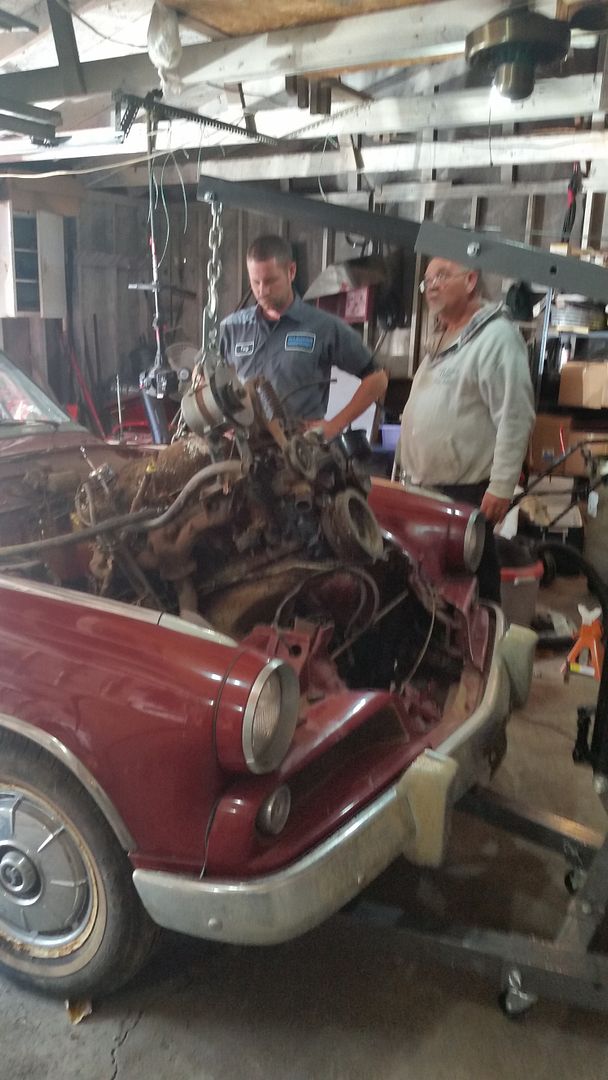 "Not a problem Dad"...
"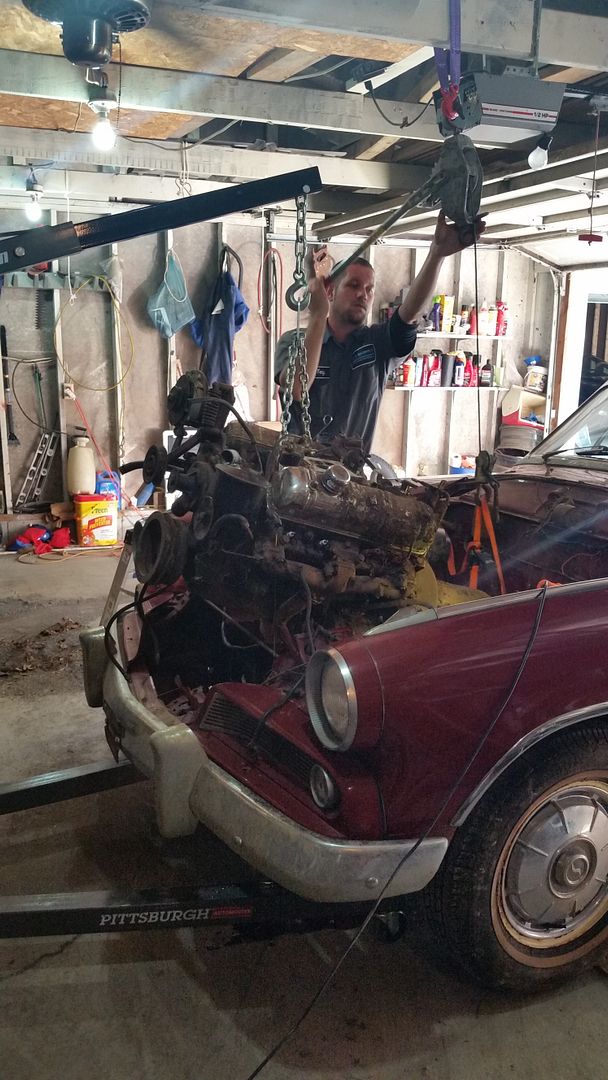 His "yankee" engineering works...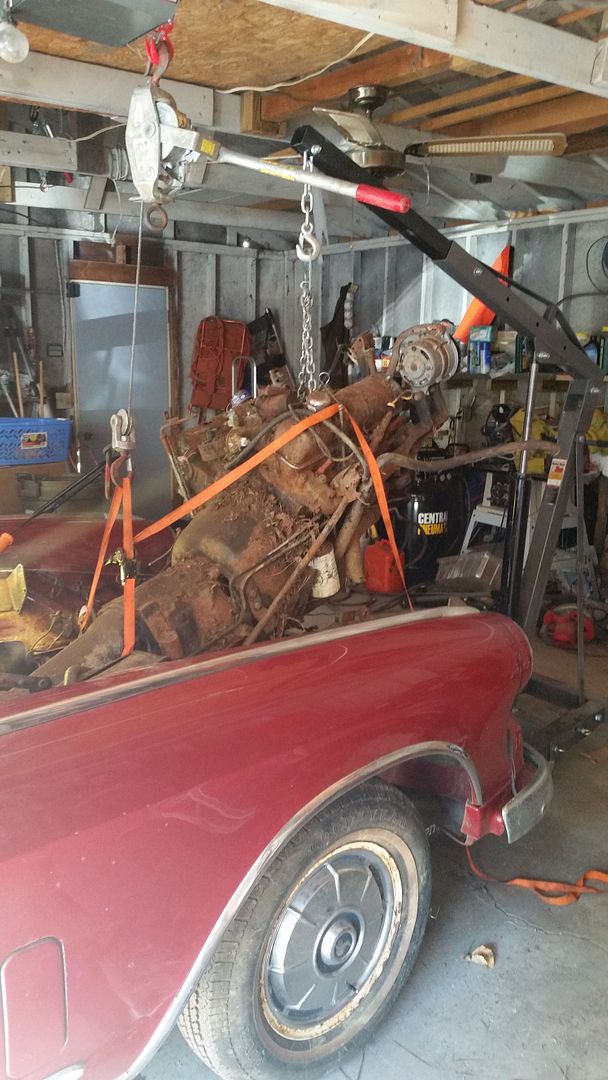 With the engine out we can begin the process of rebuilding it and the transmission. I shake my head at how this once beautiful car has deteriorated setting in that barn. We found that the battery had exploded and sprayed acid across the back of the engine. The carb crumbled apart in our hands upon removal. Bolt heads are destroyed in places, a total mess. The valve covers have rust holes thru them!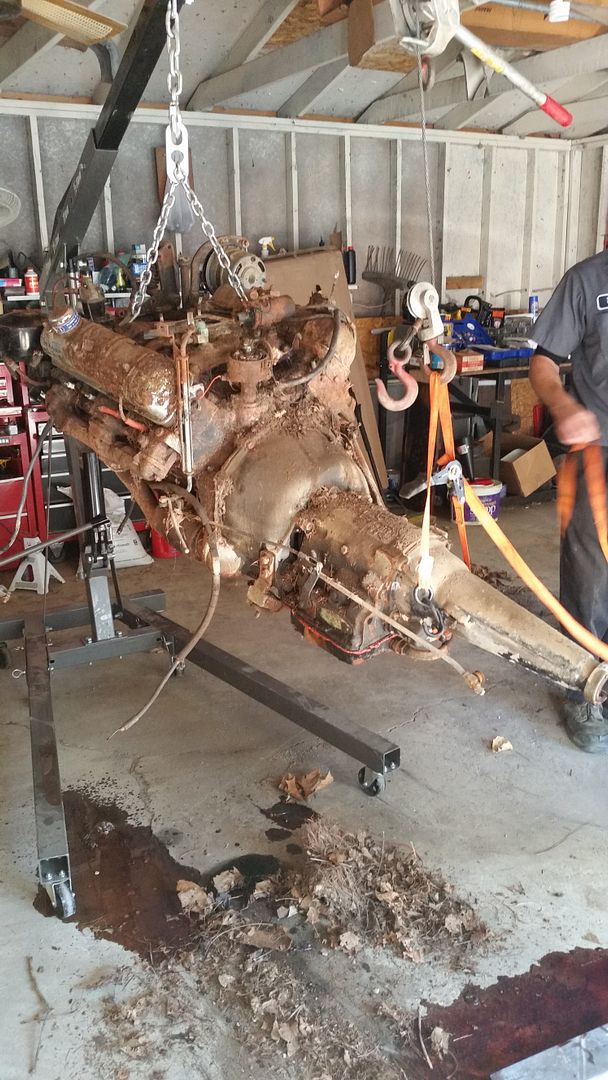 It's going to be a long process restoring the car, but with Tony's assistance it will be a fun project. Father and son team AND I am adding a new Studebaker addict. We will continue to update our progress as it moves along.