'Spent Thursday, September 3, at the Auction Park SW of Auburn IN. Two Studebakers crossed the block and were sold Thursday. Several others were on the premises to be sold on the later, "heavier" (i.e., more expensive) days.
The first Studebaker to sell was this nice 1963 Hawk: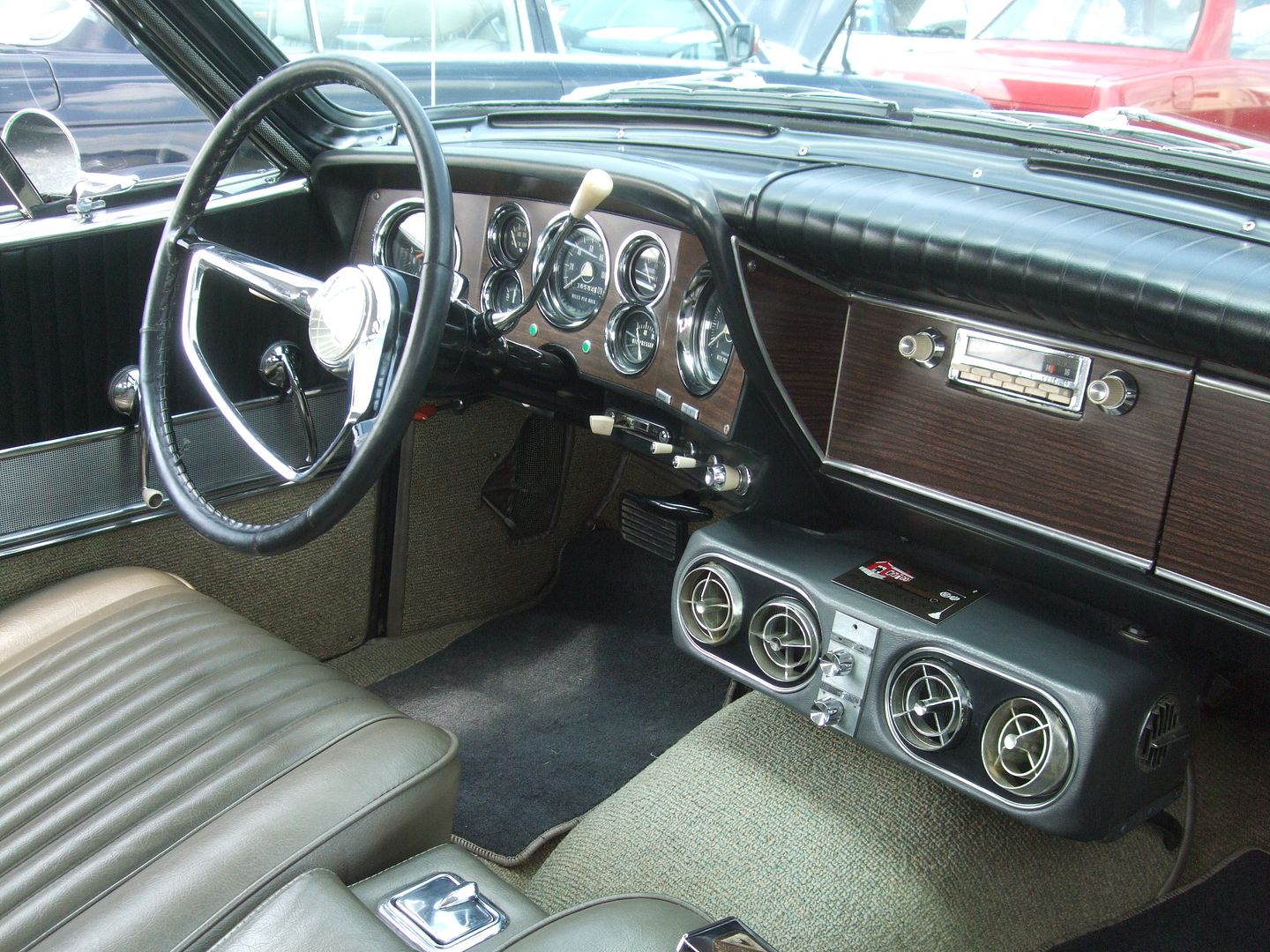 I didn't examine it closely, so I don't know of its structural integrity or anything. Bidding was spirited with the reserve (whatever it was) still in place until things slowed down around $13,000. The consignor then lifted the reserve and the hammer dropped at
$14,500.


The last car to sell on Thursday, any make, was this 1962 Cruiser. It crossed the block around 5:00 PM. Now, you know what your Mom said about keeping quiet if you can't say anything nice, so I'll follow that advice here.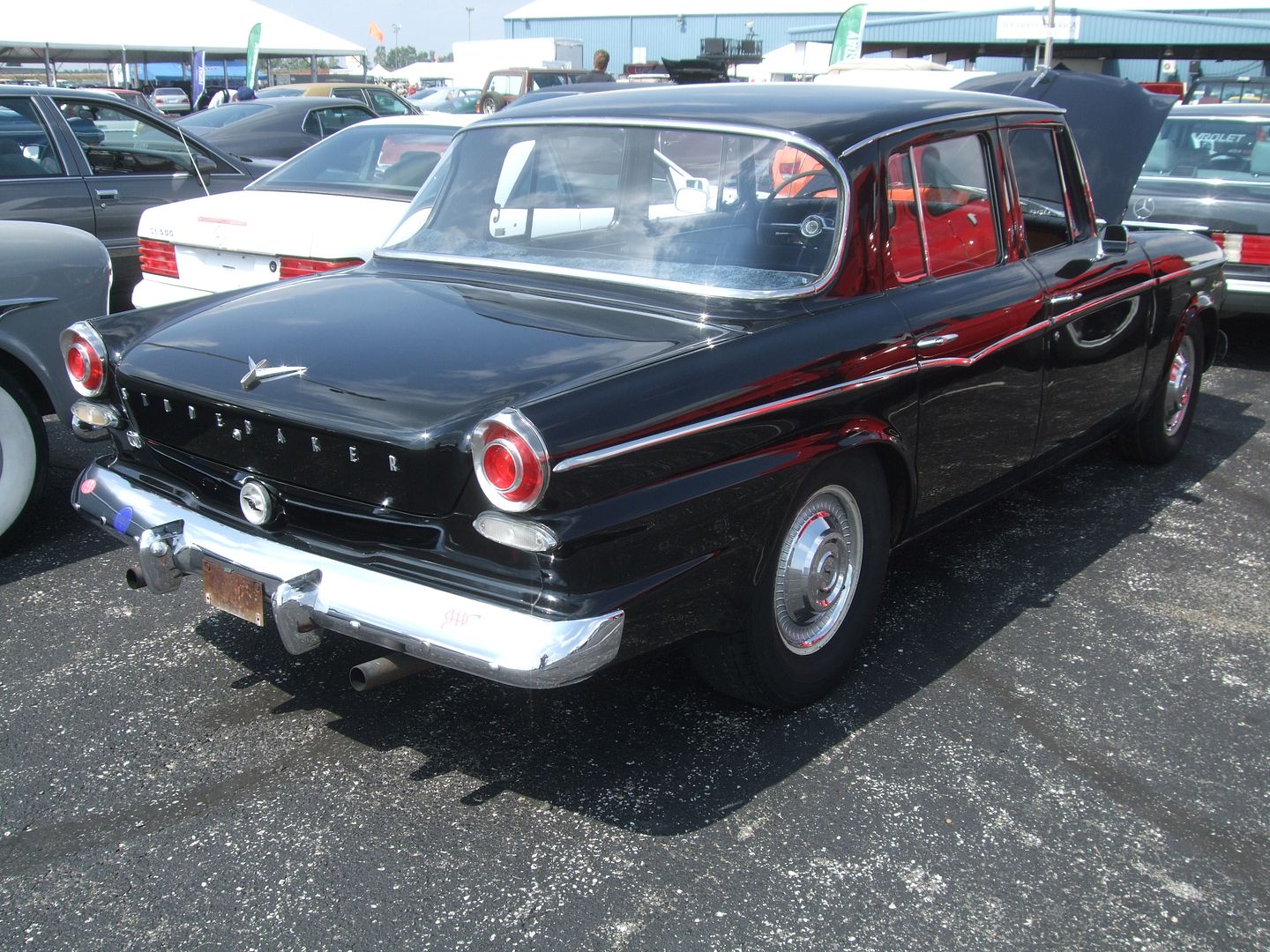 The car was announced to have
"Power Windows and Power Seat,"
but they must've installed them quickly between when I took that photo and when it crossed the block a couple hours later....and they took them back off when I saw it parked in the SOLD lot before we left!

Miraculous, I tell you.
They also announced,
"the seller reports 20,000 actual miles."
The less said about that the better, but I suppose it might have been a New York City taxi
, accumulating that many "actual," albeit hard, miles.
Bidding opened around $1,000 and the hammer dropped at
$4,600; SOLD.
No comment.
Other Studebakers on the premises that will sell later in the event included a street rod 1958 Scotsman Wagon:
I believe the Scotty was Chevy-powered, but see the 1960 Hawk information below to know why I didn't check it out!
And a nice 1955 President Coupe: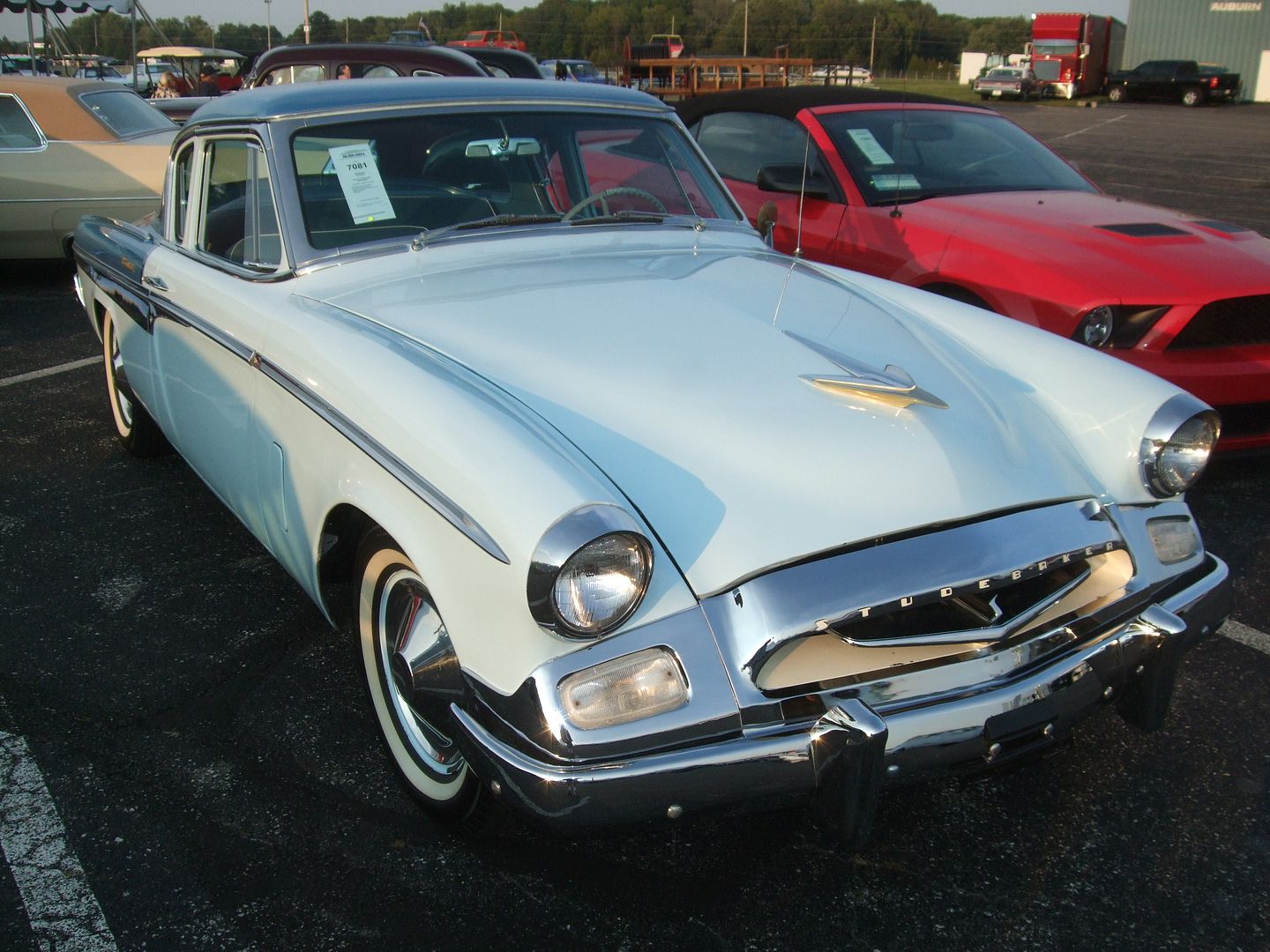 ...and the Coupe-Express discussed here a couple days ago.
It really is pretty up close:
This was kind of a made-over 1960 Hawk with stick, but would be a nice fun cruiser if the price was right. I'm not sure of the original color, but if this is supposed to be 1960 Pacific Blue, it is light: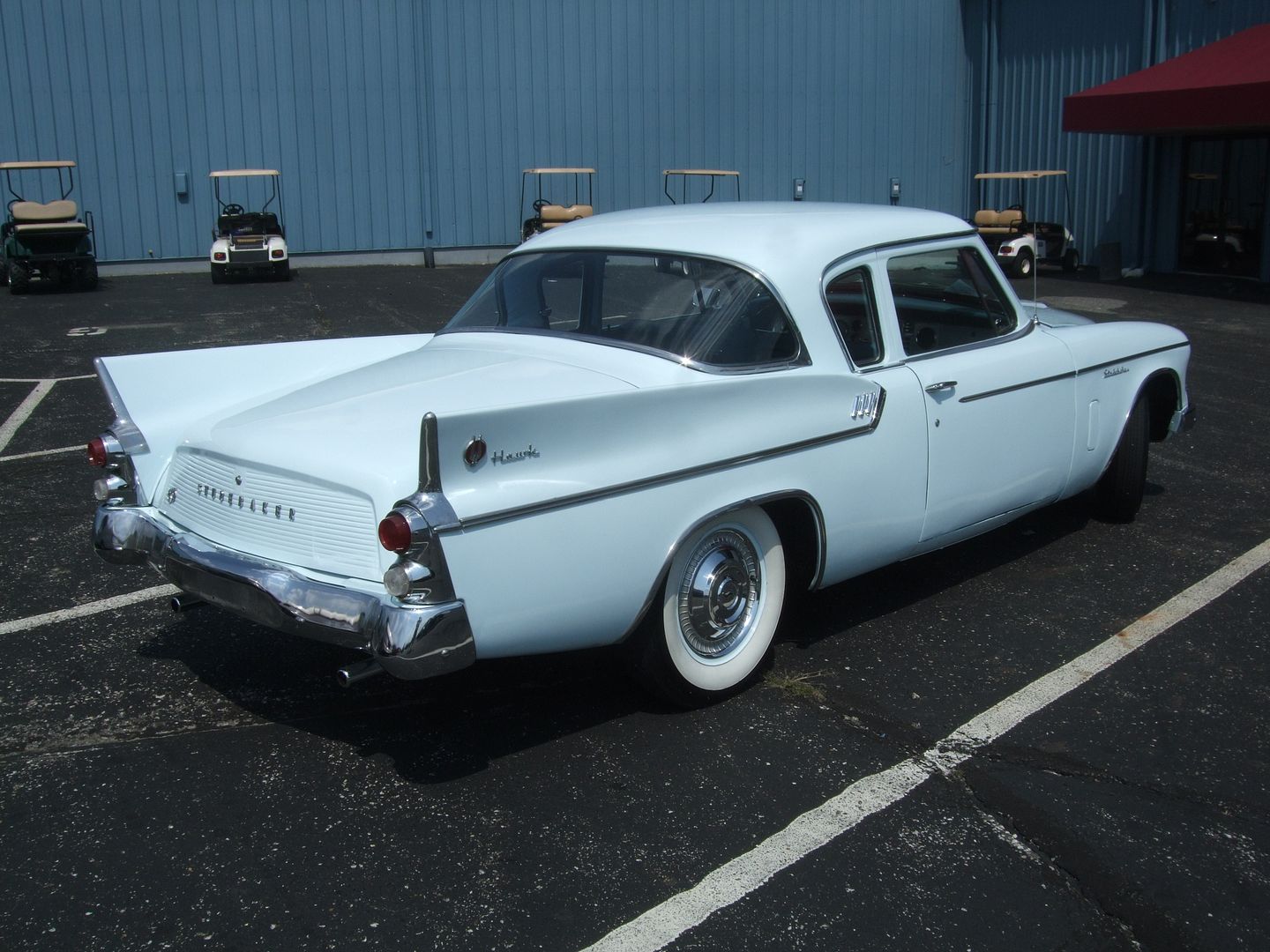 The '60 was to be sold Saturday, IIRC. The information sheet said it had a
259
engine, but with my hernia surgery last week, there's
no way
I could lift a Hawk hood to investigate!
Finally, this nice 1962 Hawk was going down the chute Saturday, too, IIRC: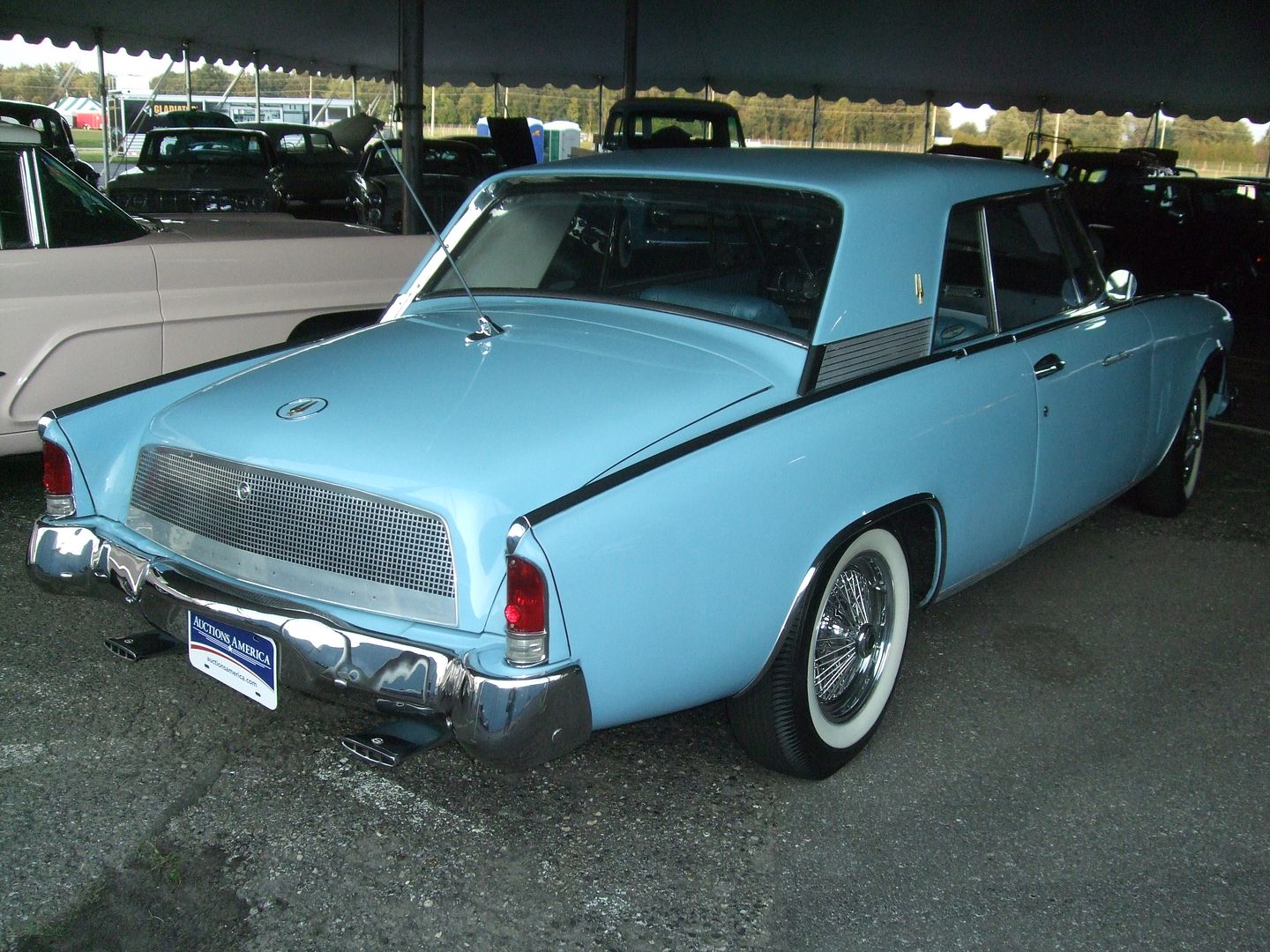 All the time we spend here on the forum trying to educate newbies on Flight-o-Matic being a three-speed transmission must be paying off...paying off all too well, as a matter of fact...this '62 had a
4-speed
FLight-o-matic!
It said so right here, along with the Power Convertible Top and black leather interior!
Finally, this pretty '40 Champion was offered for sale in the car corral, not to be auctioned: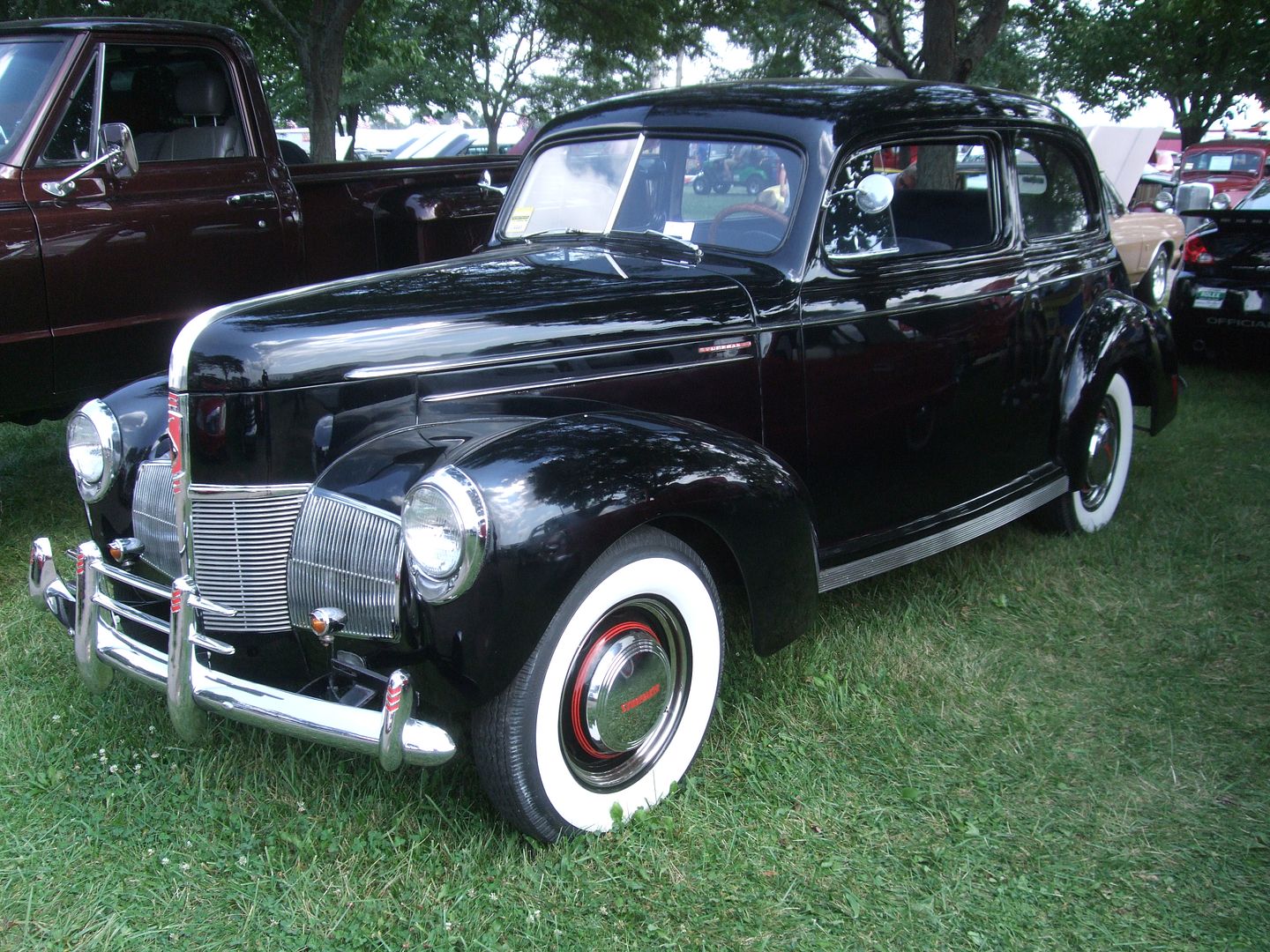 Overall, a nice day. Prices for everything sold went from bargain to pretty tall on rare occasions, to be expected on the first day of a 4-day sale. The bargain was an honestly-nice, triple soft yellow 1978 Cadillac Eldorado Barritz (spelling?) Coupe that was offered at No Reserve and sold for only
$1,000!
I really didn't see anything all that wrong with it, and I had looked it over up close outside before it went in. Beats me.
I think I "got" all the Studebakers in the above report. If anyone else was there and saw additional Studes, please post.
BP