I was called to look over a halfway decent
1962 Hawk
and a not-so-decent
1966 Thunderbird
to be offered for sale sooner or later. They belonged to one of our late Indy Chapter SDC members, but plans and prices are uncertain as of right now. Both cars have been off the road about ten years and are dirty, but were driven to where they are stored inside a good garage with
no mice.
I took plenty of photos and will post when and if they are priced and offered for sale.
(The owner, the member's older brother, is still contemplating how much to do to each car to prepare it/them for sale. I encouraged selling as is since he does not have the wherewithal to get the cars back on their feet and would have to pay retail for a shop to do it. Paying retail to have the cars hauled to a commercial shop and made driveable might result in the cost not coming back to him, IMHO. Stay tuned.)

Meanwhile, his younger brother also had an unusually nice, original
Studebaker Goat Wagon
that had never been redone. I know these aren't all that rare, but I was impressed with this one's patina and thought those interested would like a peek.
(NO; the goat wagon will not be for sale; it is being retained by the family.)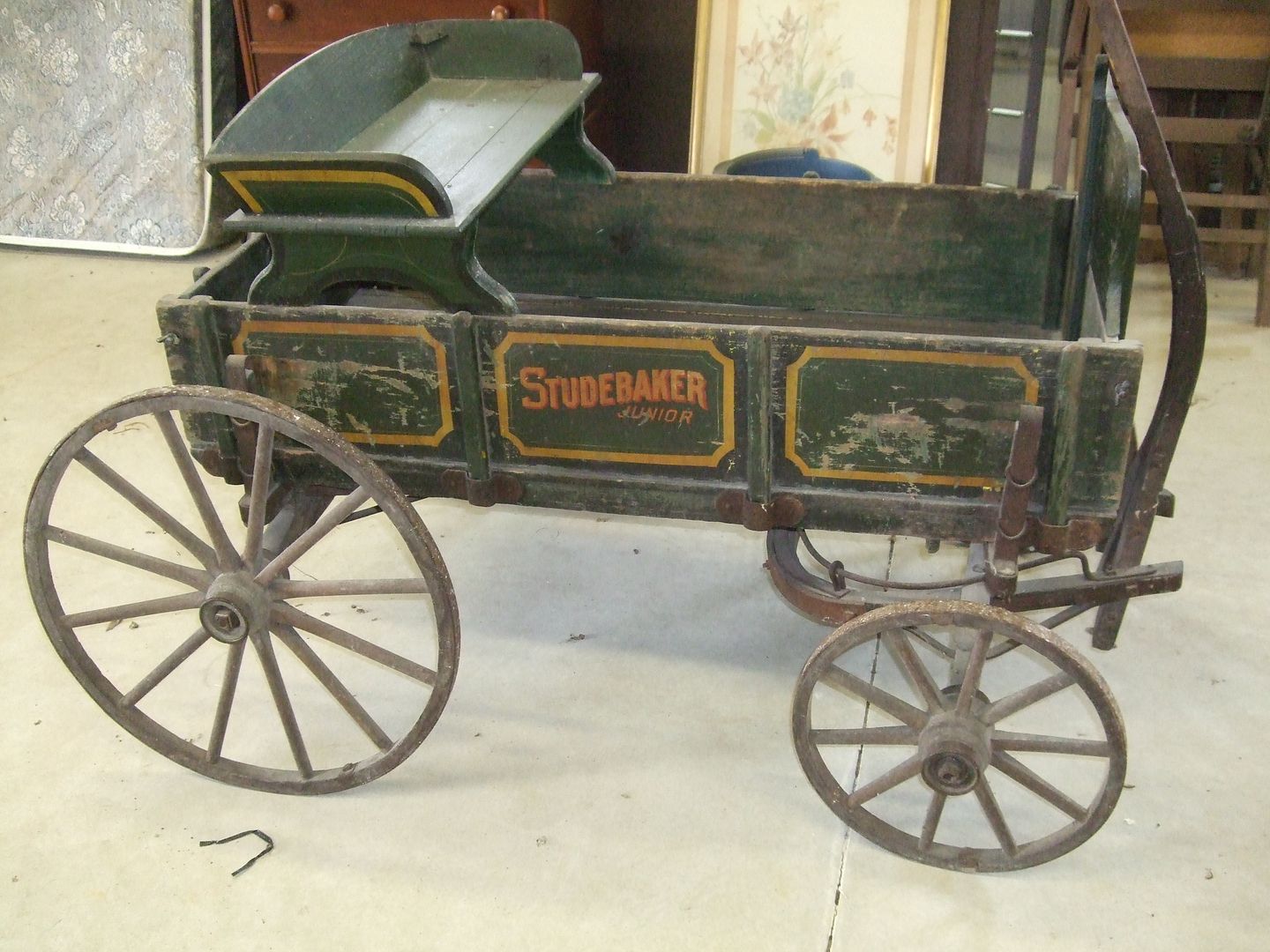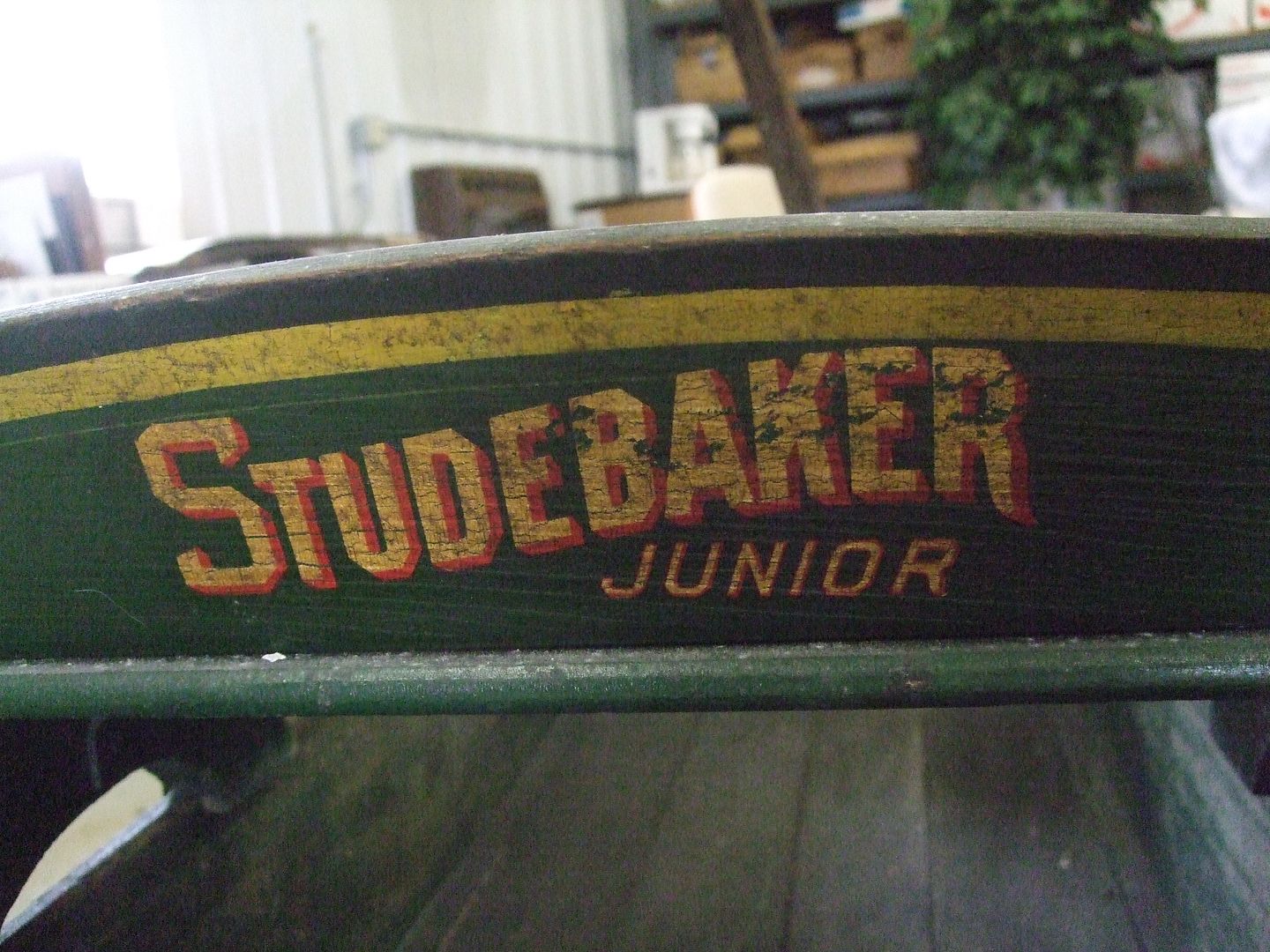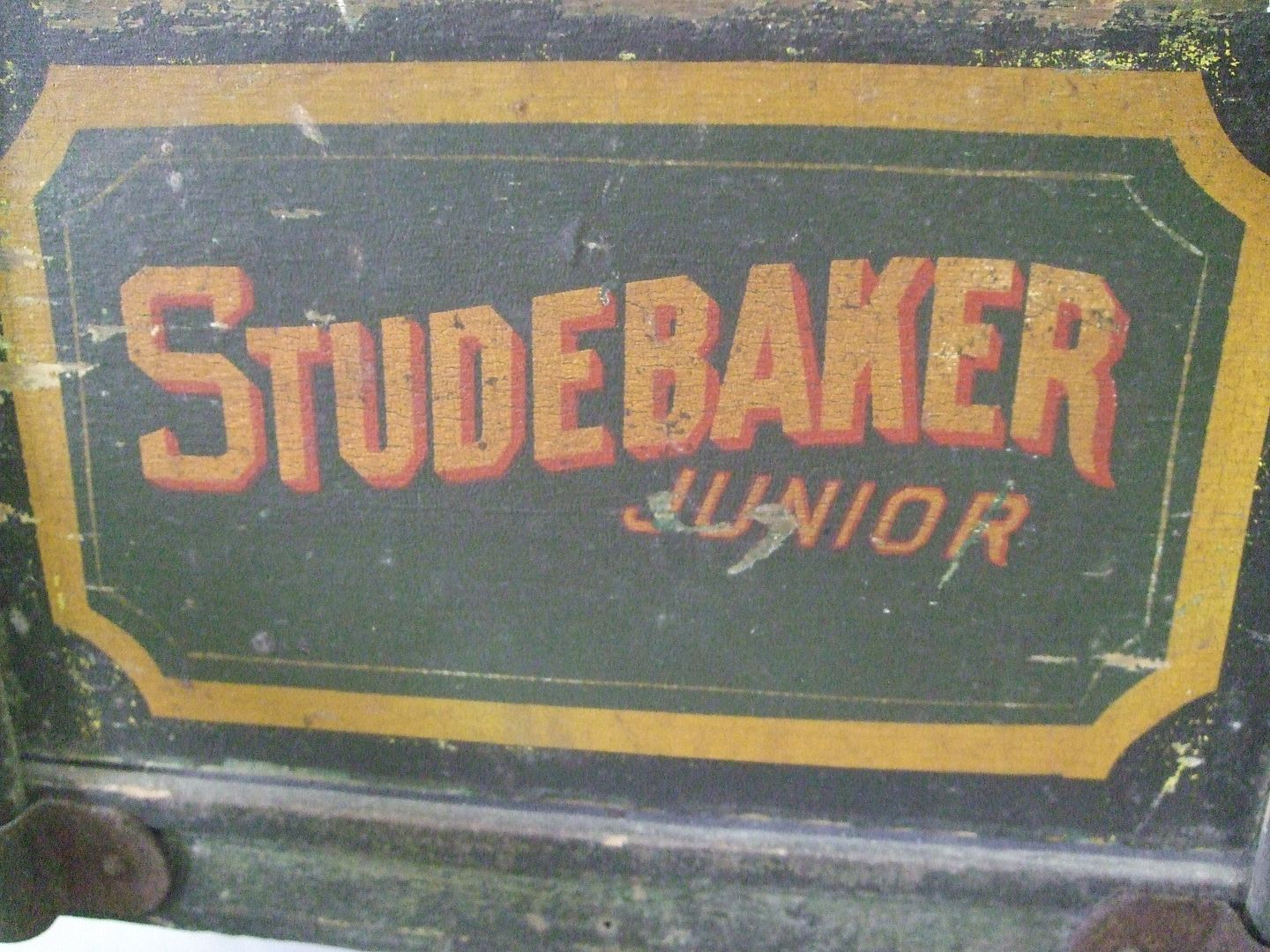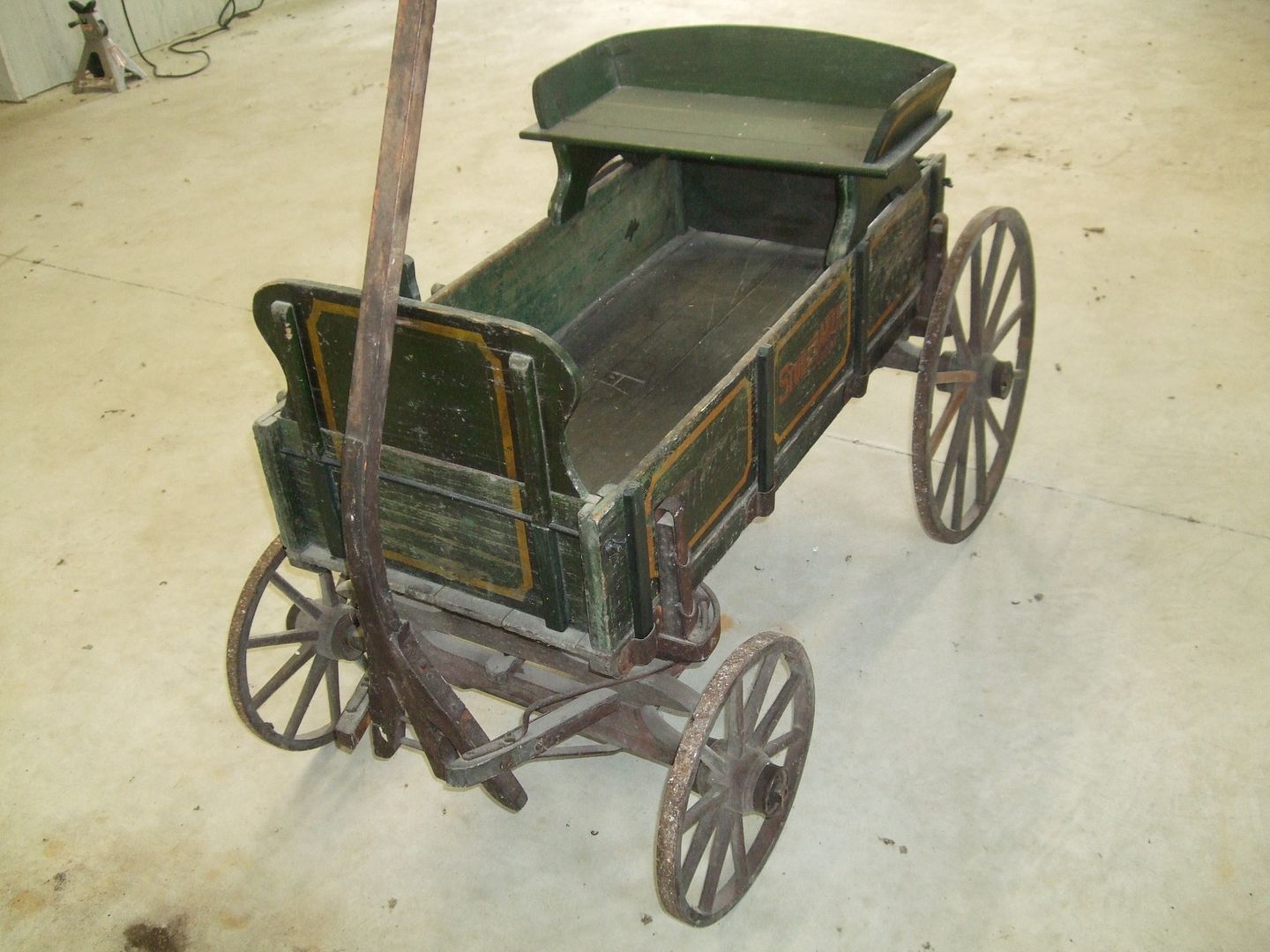 The story is (and could be true) that the now-deceased brother bought it from the estate of the elderly
original
owners maybe 25 years ago. They bought it for their young daughter to play with circa 1913(?) I did the math: Assuming the original owners were well into their 90s when the estate was settled and the goat wagon was sold, it could be true.
Cool beans.
BP