'Just returned from two 5 or 6 hour days (early afternoon to mid evening) at the enormous
2015 Mecum Indianapolis Collector-Car Auction.
What a show!
Unless I missed something, which is entirely possible with 2,000-odd vehicles having been there, I saw only
one
Studebaker
, a sharp 1957 3/4-ton pickup with SBC power: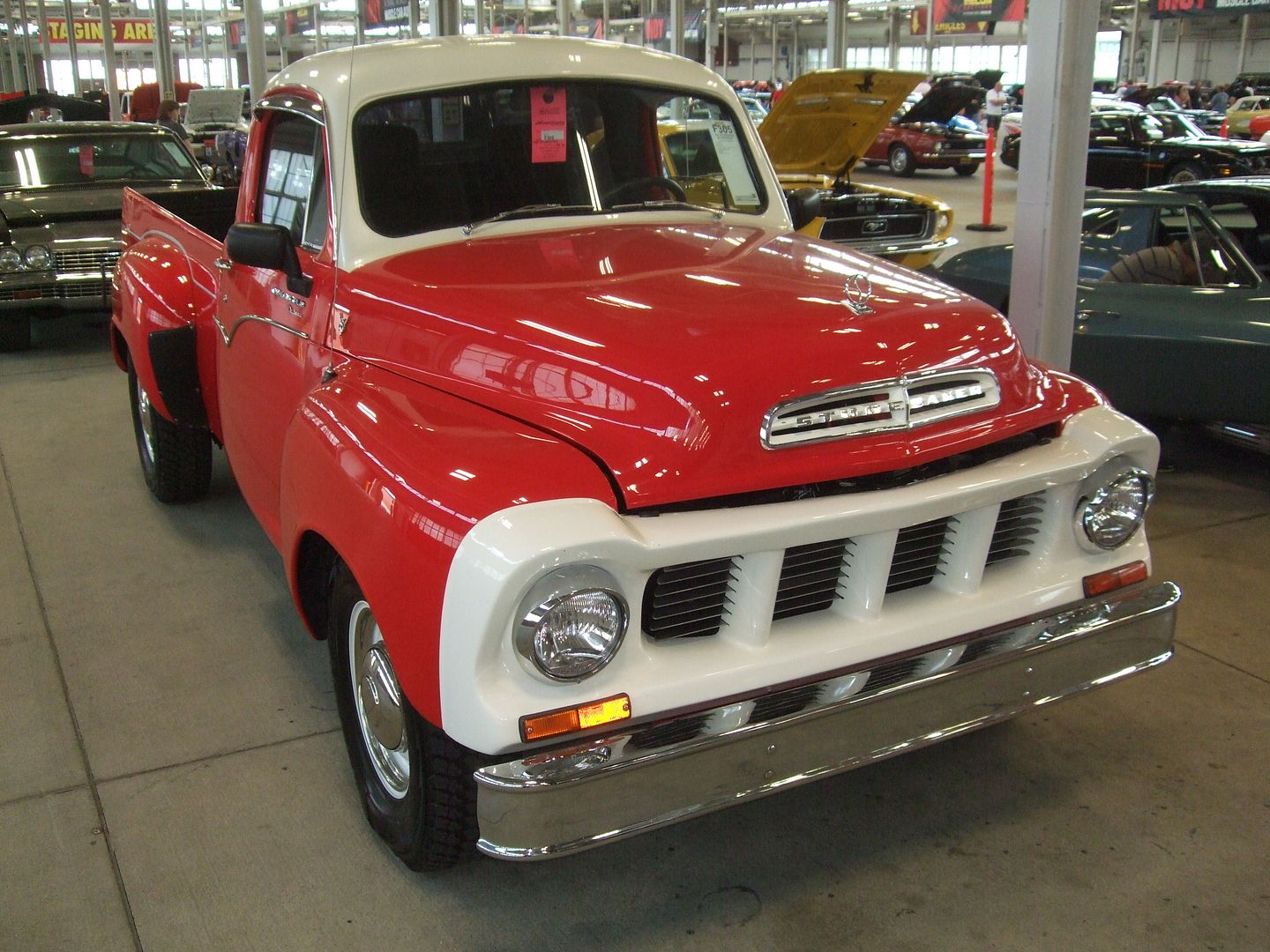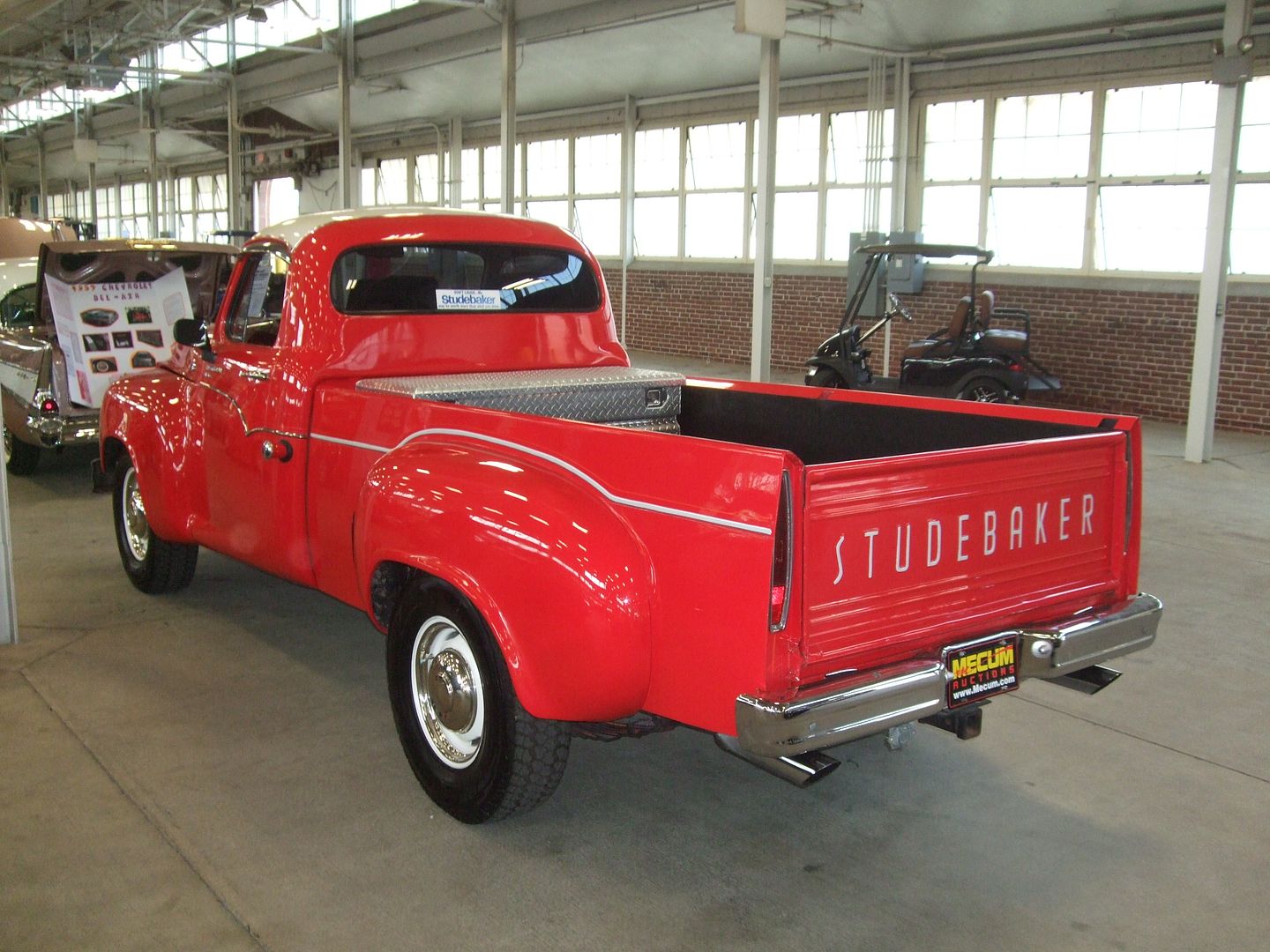 It was a nicely-done truck and bid to
$15,000,
but did not sell. The reserve was higher than that, but I don't know the reserve or the seller. It was
For Sale
in
The Bid Goes On
Department / tent after crossing the block and drawing the $15,000 offer late, I mean
really
late, Friday evening.
Another car reminded me of Studebaker's 1958 sedan effort to fit two headlights on fenders designed for one headlight; a custom Cadillac.
Don't tell me George Barris never looked at a 1958 Studebaker sedan!
At least half the cars there were modified or resto-mods.
One that distinctly fell under the polite heading of,
"Well, I probably wouldn't have done it that way,"
was this 1957 Chevrolet Sedan Delivery
: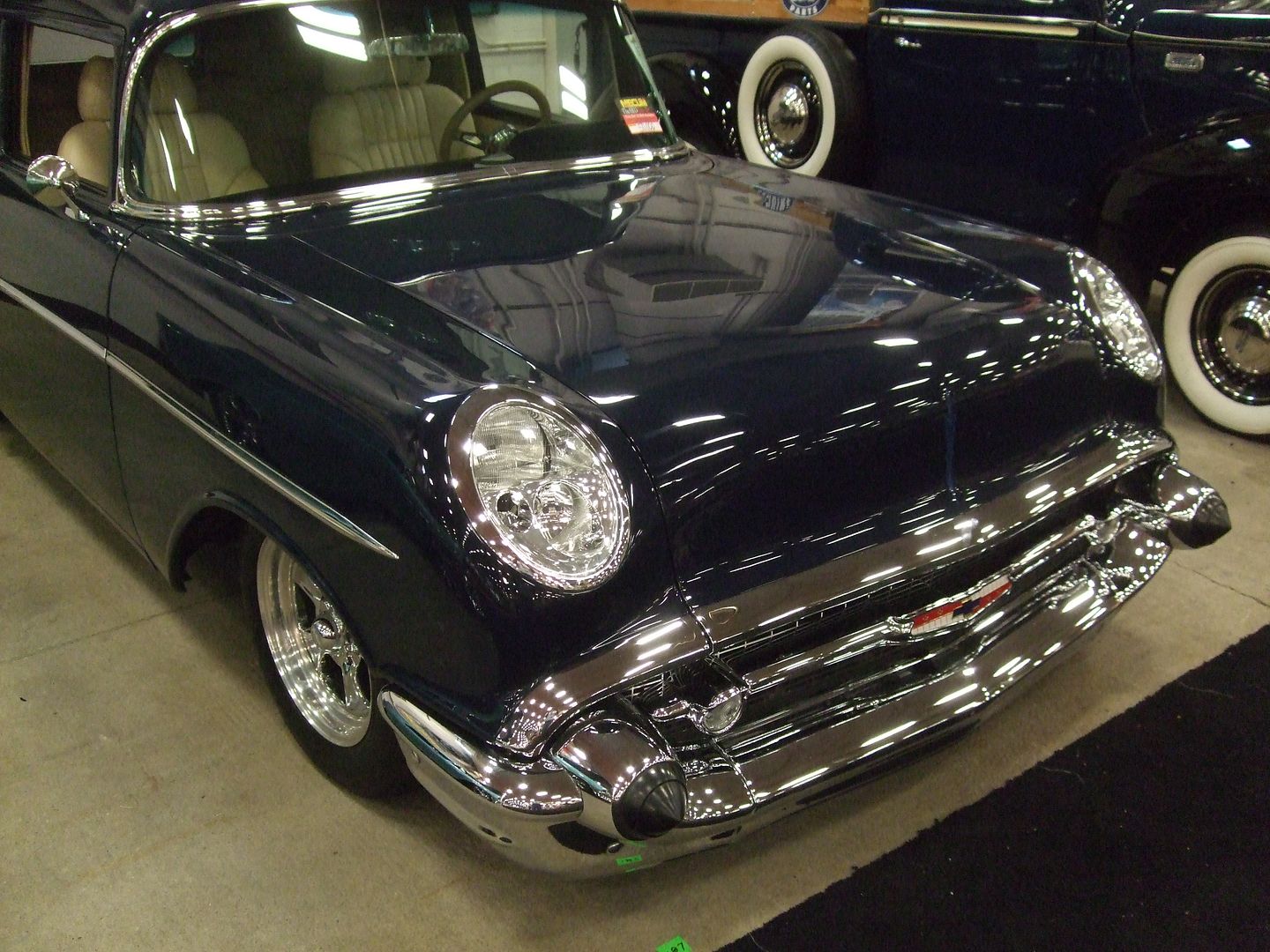 (No, I didn't Photoshop that; it is right out of my camera with
no
editing!)
My nominee for most
Most Appealing Offering
would be this cute rig: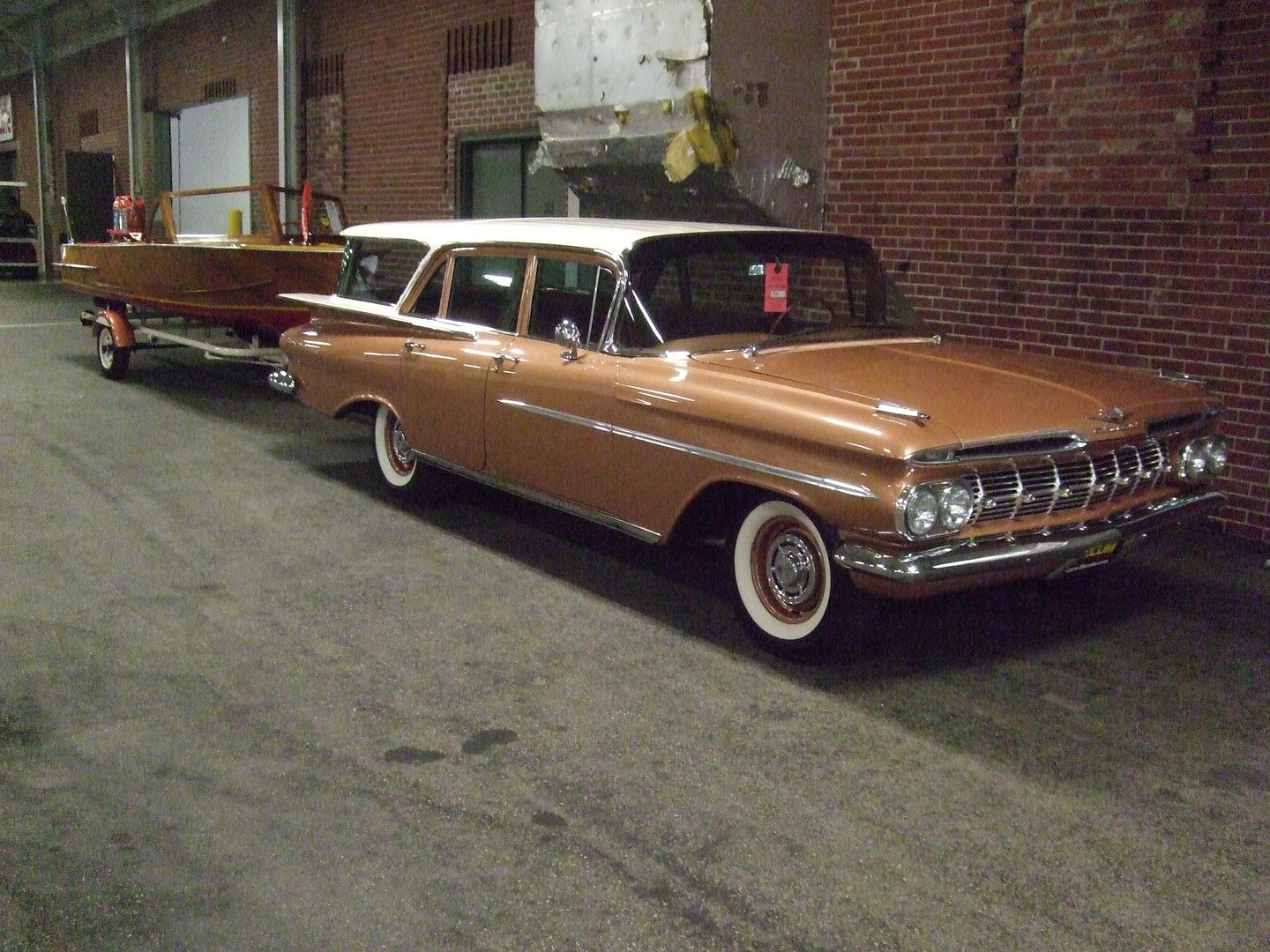 A
1959 Chevrolet Brookwood
wagon clone, nicely fitted with a period 348 / 4-speed as would have been available. It was towing a
1957 Milcraft
wooden runabout with
Mark 55 Kiekhaefer-Mercury
outboard with brass propeller to top it off, all done up just as cute as you please. I watched the whole rig (car, boat, motor, trailer) sell for
$42,000.
Well-bought if you ask me.
Take that rig to
any
car show
anywhere
and if you happen to park next to a Hugger Orange 1969 Yenko Camaro, for which the owner may have paid twice the price of that wagon/boat rig, compare the smiles and crowd that '59 would draw while the Yenko owner fumes...
Overall, a great show. Dana Mecum does a nice job.
BP