Cari and I spent Saturday, May 9 (2105) in Auburn IN at the spring AACA Meet and Auctions America collector-car auction, running concurrently.
I had the opportunity to examine and watch the sale of what might be the nicest, most original 1953 Commander Starliner on the planet
: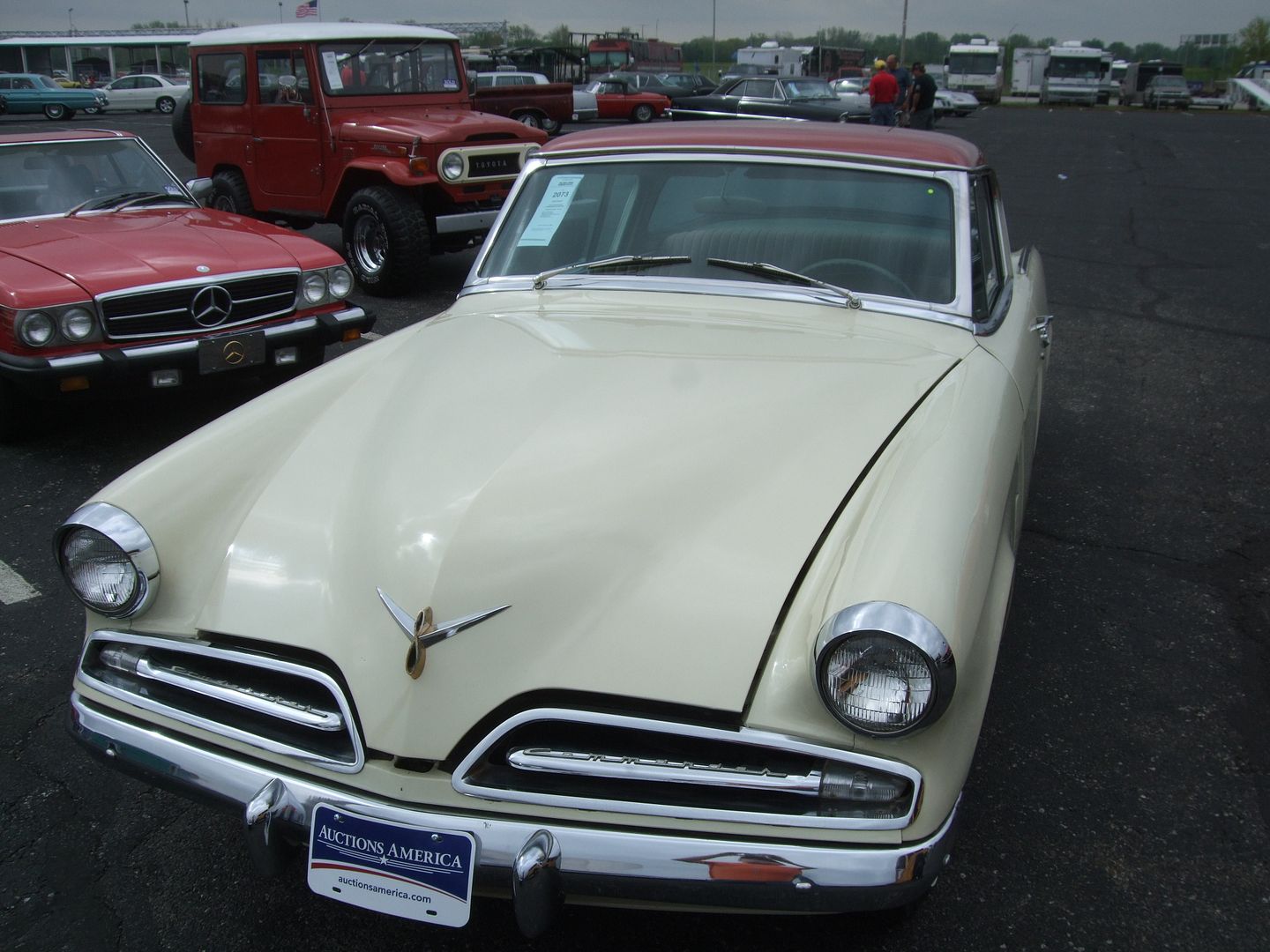 (The hood is intentionally ajar in the above photo.)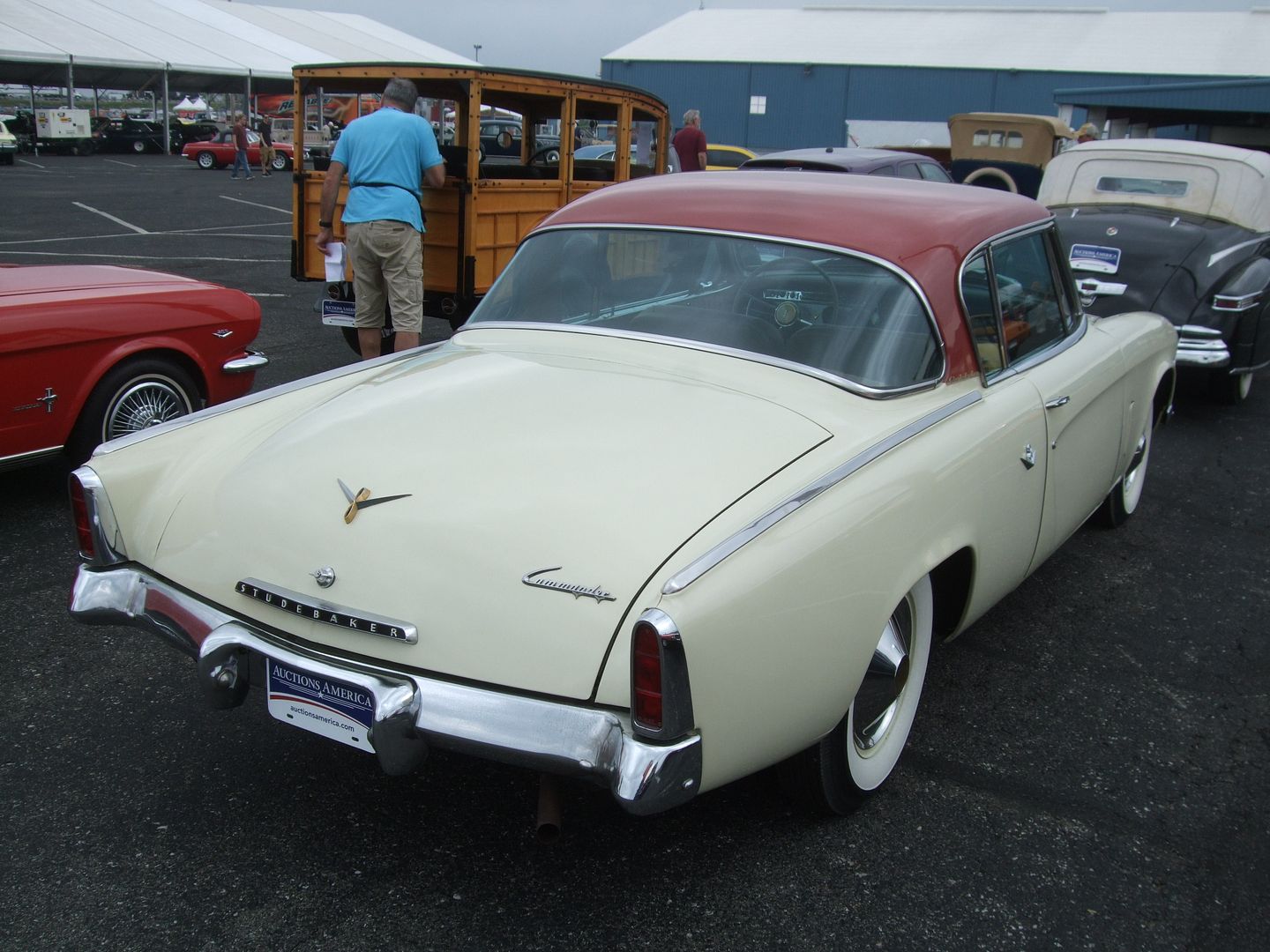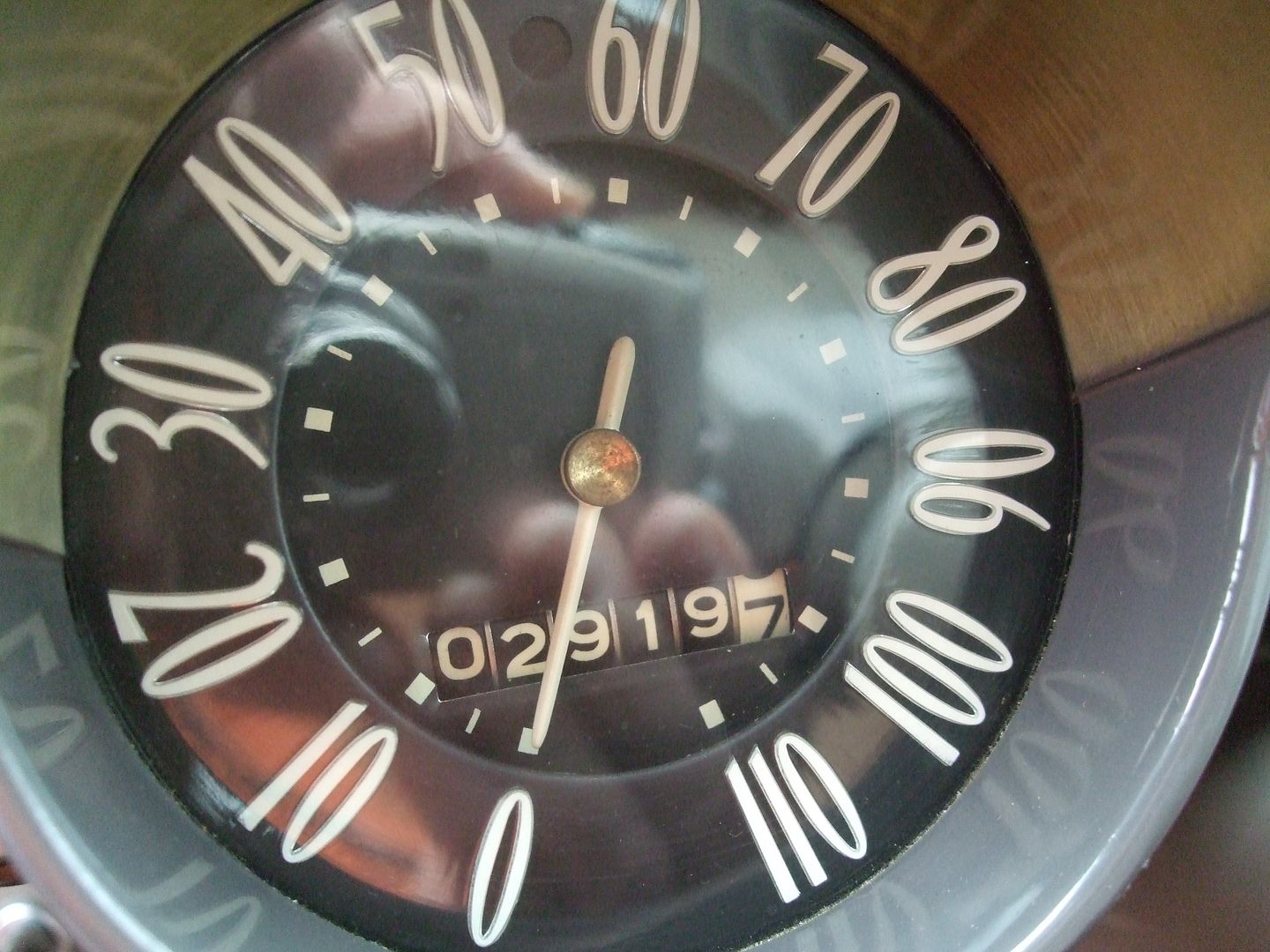 As most of you know, I've been at this a long time and have examined thousands of cars for resale, etc., in my lifetime; Studebakers and just about any make you can imagine...
well, OK; I never looked at a Yugo with the intention of buying it or verifying its odometer...
) It is my opinion that the above odometer reading represents the total mileage on this Commander, first time around. I don't when I've had the opportunity to examine a 62-year-old vehicle that was in better unrestored condition.
It seems to me that this car has been discussed here before, so I asked our #1
FRS
(
F
orum
R
esearch
S
leuth)
Craig Parslow
to try to find it. He was unable to locate any previous threads on this car, so I will proceed as if this is new news.
The story that went with the car, per the auctioneer, was that it was donated to the AACA National Museum about a year ago. They were rotating it out of their collection and brought it to Auburn to sell and raise money. I watched the car sell for $32,000, plus 10% Buyers Premium =
$35,200 total.
More photos: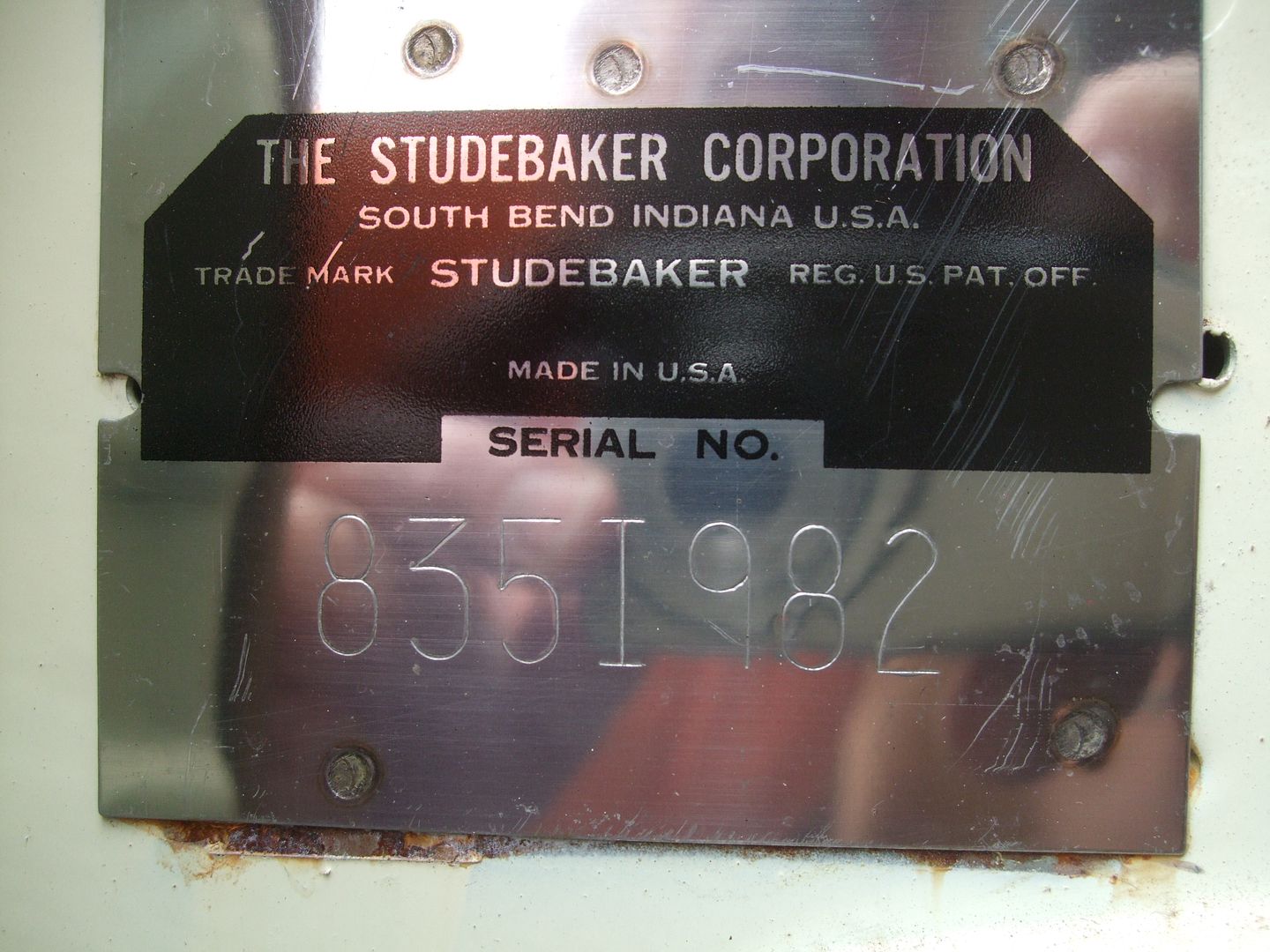 Ah,
the correct battery hold-down!
And, yes, for frosting on the cake; the car is
factory stick overdrive: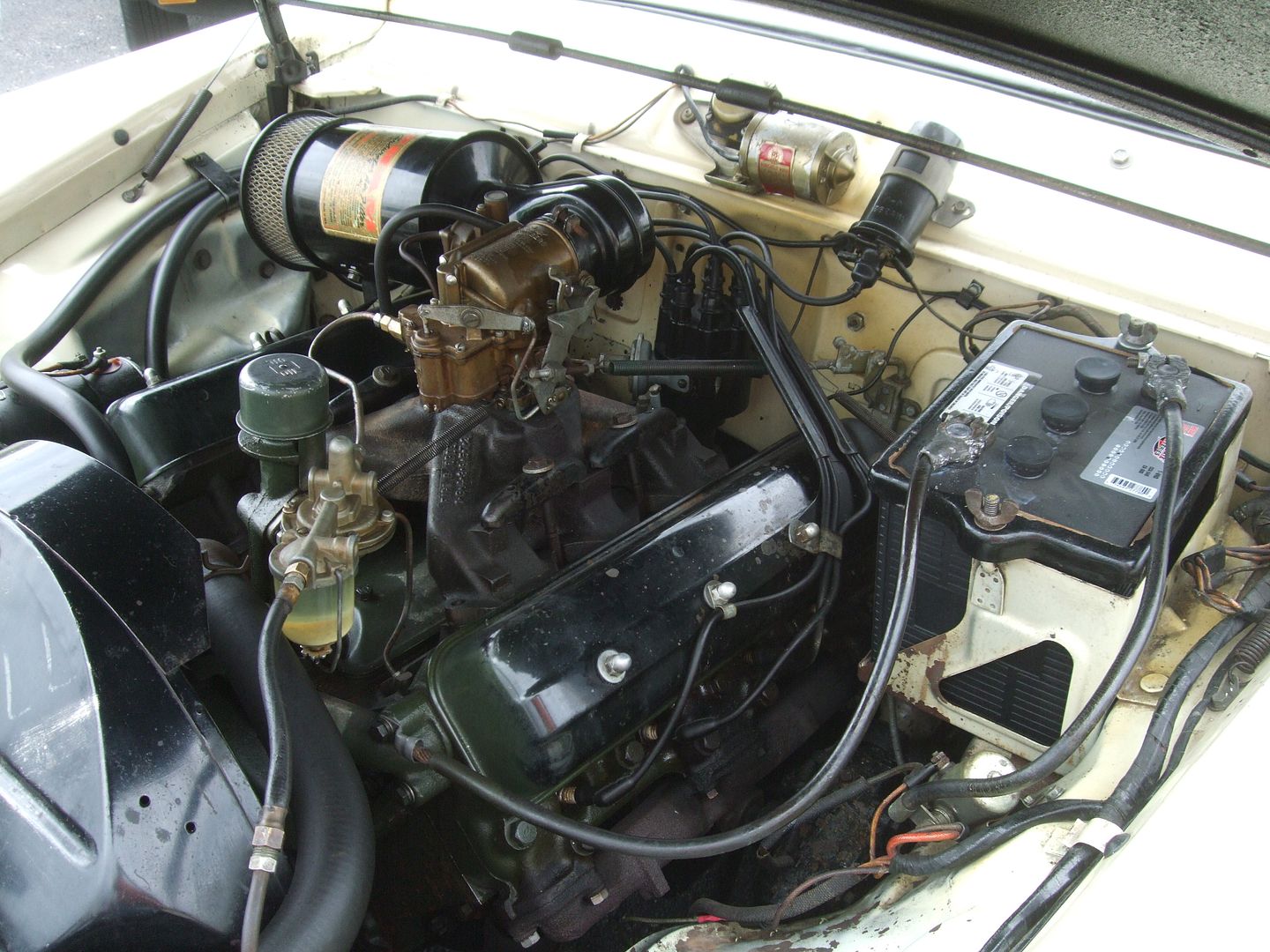 It appeared to have its
original tires
on it; weather-checked, to be sure, but the spare was NOS and identical. The spare did not appear to have been down, but I did not remove the hold-down bolt and washer to examine the lug nut holes in the spare wheel to see if the paint was chipped, indicating the spare might have been down for a couple miles.
Quite frankly, the fit and finish on this car was excellent for a 1953 K-body Studebaker. That might be explained by its high body production number:
Body Numbers began with
1
in 1953, so the above indicates it was the 17,938th 1953 K body welded up. That's within the last 10% of the total
19,236
1953 Commander Starliner production, so they were doing much better toward the end. I was as pleased as I was surprised by the car's fit and finish. They said it had not received any touch-up paint work and I can believe that; there were enough blemishes to establish a nice, "proper" level of patina. Ditto all the die-cast and the bumpers; they looked like they were 62 years old, not brand new...
nor should they, of course.
I did not follow the new owner after bidding, so do not know who bought it. If they aren't an SDC member, here's hoping they find us here!
What a gorgeous car to behold.
BP