I just signed a lease today on 1,280' of warehouse and 320' of office. I'm tired of having cars in 4 garages over town and having to leave my daily drivers out in the rain to work on anything. This has been a long term goal of mine and the right spot came up at the right time. 2 miles from home. The price is right. It's probably big enough (never is, however). My wife will use the office portion as her art studio. It's got glass on 2 sides of it. Here's the warehouse part...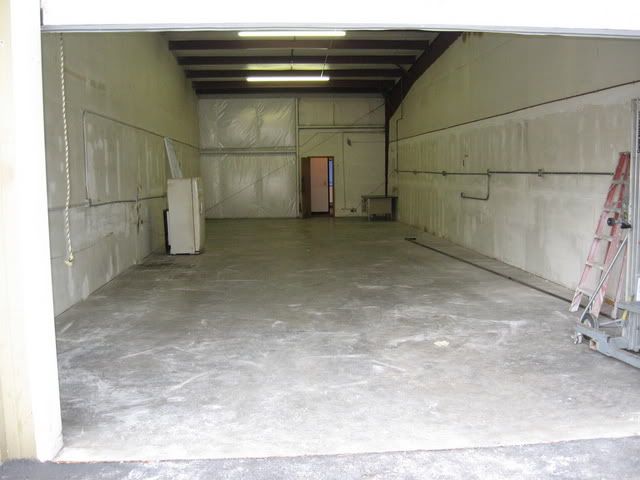 One big roll up door and a man door into this area.
I almost had them leave the fridge (think Keg-a-rator [8D]) but decided against it.
Now I just have to sell enough cars to pay for it