This has to be a new record for a
fast Studebaker sale.
This dead 1956 Champion sedan was dropped off to be parted and scrapped at my friend's transmission shop where I sell cars and trucks I have for sale.
He called me to find out what it was, looking at the RF fender and insisting it was a "Champ" over the phone. That sounded confusing when he said it was a 4-door and not a truck, so I went to look at it. You can see how he got the "Champ" idea...
He agreed that if he could get
$450
for it, he wouldn't take the mechanicals out of it and junk the rest, as was planned: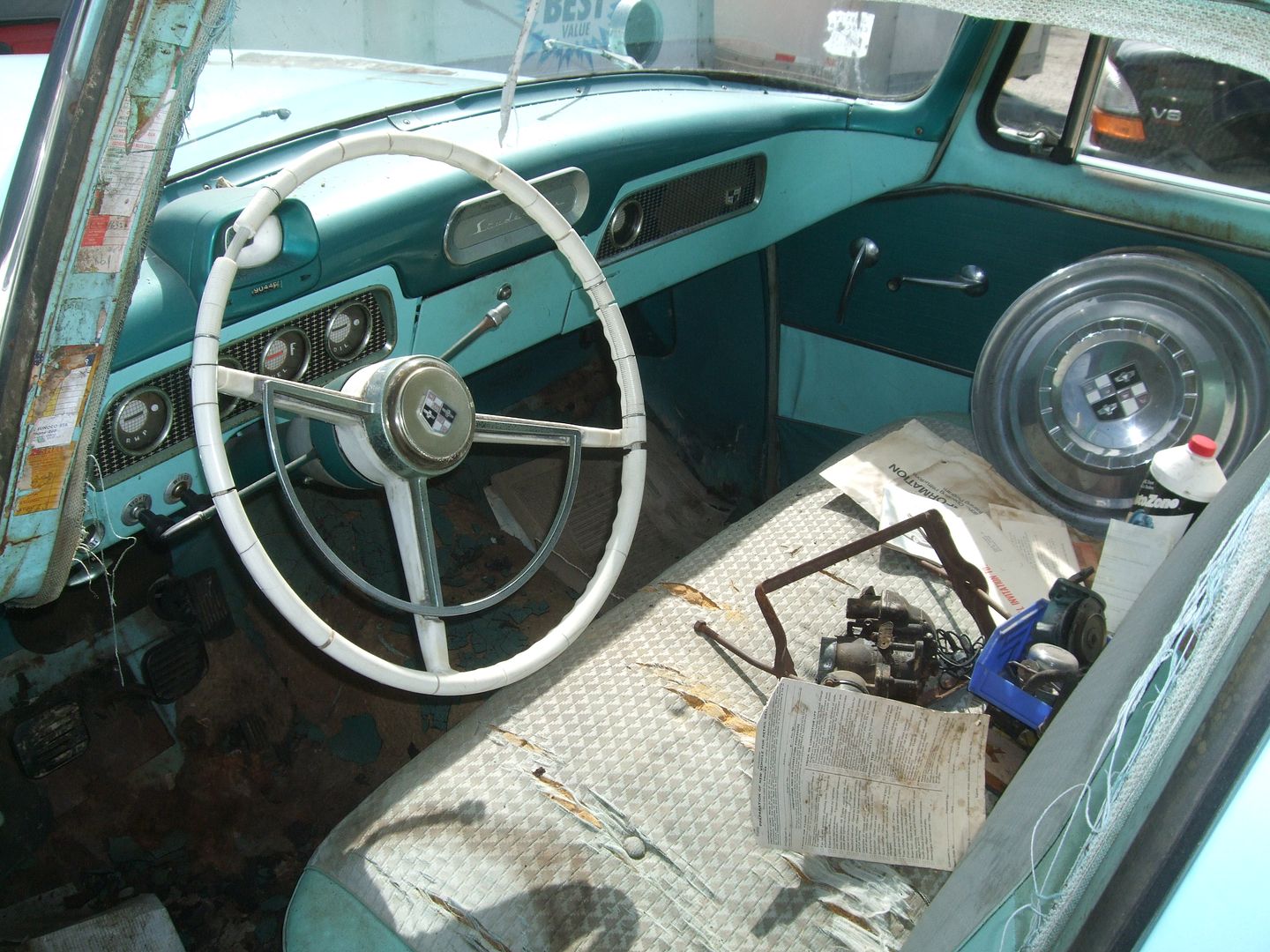 I took pictures of it and e-mailed them with a general description of the car to several dozen local Indy Chapter SDC members at about
11:00 AM
Tuesday morning, March 31. By
1:40 PM
that afternoon, one of our members had shown up, bought and paid for it, and arranged transportation from the shop to his house! Dedicated soul that our member is, he said,
"Bob, we just can't let this go to the crusher!"
I think he has Studebaker V8 plans for it for a fun car for a younger person in the family.
It was "loaded." I mean: Two-tone paint, wheel covers, whitewalls, overdrive, dual exterior rear-view mirrors, oil bath air cleaner, Climatizer, and oil filter. (Any time you get a Champion with more than three options, I figure it's
loaded!
)
Now that's a speedy sale!
(Yes, I think the intact OEM
battery hold-down
clinched the deal.
)
BP