'Went to The
March Super Sunday Swap Meet
at The Indiana State Fairgrounds today. 'Didn't expect to see anything particularly Studebaker, but you never know.
Indeed, a vendor with a general assortment of "stuff" had 6 or 8 copies of a period Indianapolis Auto Trades publication called
Automotive Contact:


It's just a cheesy little 5 1/2" X 8" trade publication with color on the cover...and an attention-getting theme, as you can see, to attract the attention of auto trades people when it arrived at the various dealerships, auto service centers, machine shops, parts stores, gas stations, etc. The front cover photo information appearing on Page 8 says,
"On this month's front cover we have the same picture that appeared on the April, 1956 cover. Miss Irene Twinam of Miami is still trying to entice some unsuspecting young fellow into playing beach ball with her. She is all dressed up for a rough game and we'll bet she is, as you can readily see. Line forms on the right, fellows...."(Photo by City of Miami Publicity Bureau.)"
Now before the Politically-Correct Sensitivity Police have me arrested, I'll confirm that is exactly what it says; NO editing.
Granted, the sentence beginning 'She is all dressed up..." doesn't make a lot of sense, but I was a sophomore at Paris High School [Paris IL] at the time and had nothing to do with the publication. (I moved to Indianapolis with my parents 6 months later, in June, 1962, at age 16.) Believe it or not -hold on, now; this is a shocker- people weren't so chronically uptight back then, always scanning the horizon for opportunities to be offended...and it doesn't look like Miss Twinam is being held or photographed against her will, either.
(
Shocking, I know. I'd better take the vapors before continuing.)


Pause.

There, that's better; goodness, how sexist!


Anyway, Two Studebaker Dealership Parts Department advertisements appeared in this issue. You will recognize these names, and maybe even the addresses:


You will recognize that
923 N. Meridian Street
address from the following ad I've posted previously, after Charlie Stuart gave the franchise back to Studebaker and Studebaker wholesaled to a group of guys who milked it dry until Studebaker folded. Note that the telephone number had not changed, even though the dealership changed hands twice between these two advertisements!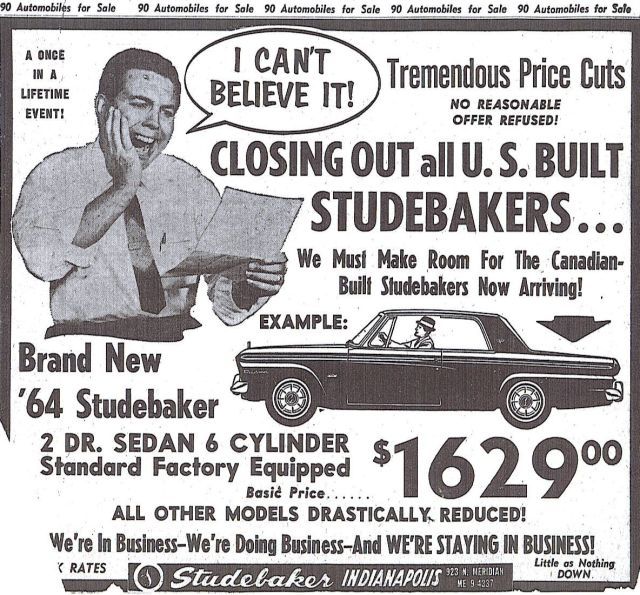 From this next advertisement in the January 1962 Indianapolis Automotive Contact, I can report that it was my privilege to get to know Snider Parts Manager Jim Hadley later in 1962 and on through 1966, when Snider closed at the end of Studebaker production. Jim was a real nice guy; knowledgeable and incredibly helpful to this obnoxious teen-ager who persisted in hanging around Snider Auto Service and pestering people about all things Studebaker. (I've been told my Studebaker interest and enthusiasm both amused and entertained the staff...and in retrospect, I suppose that might have been true.
)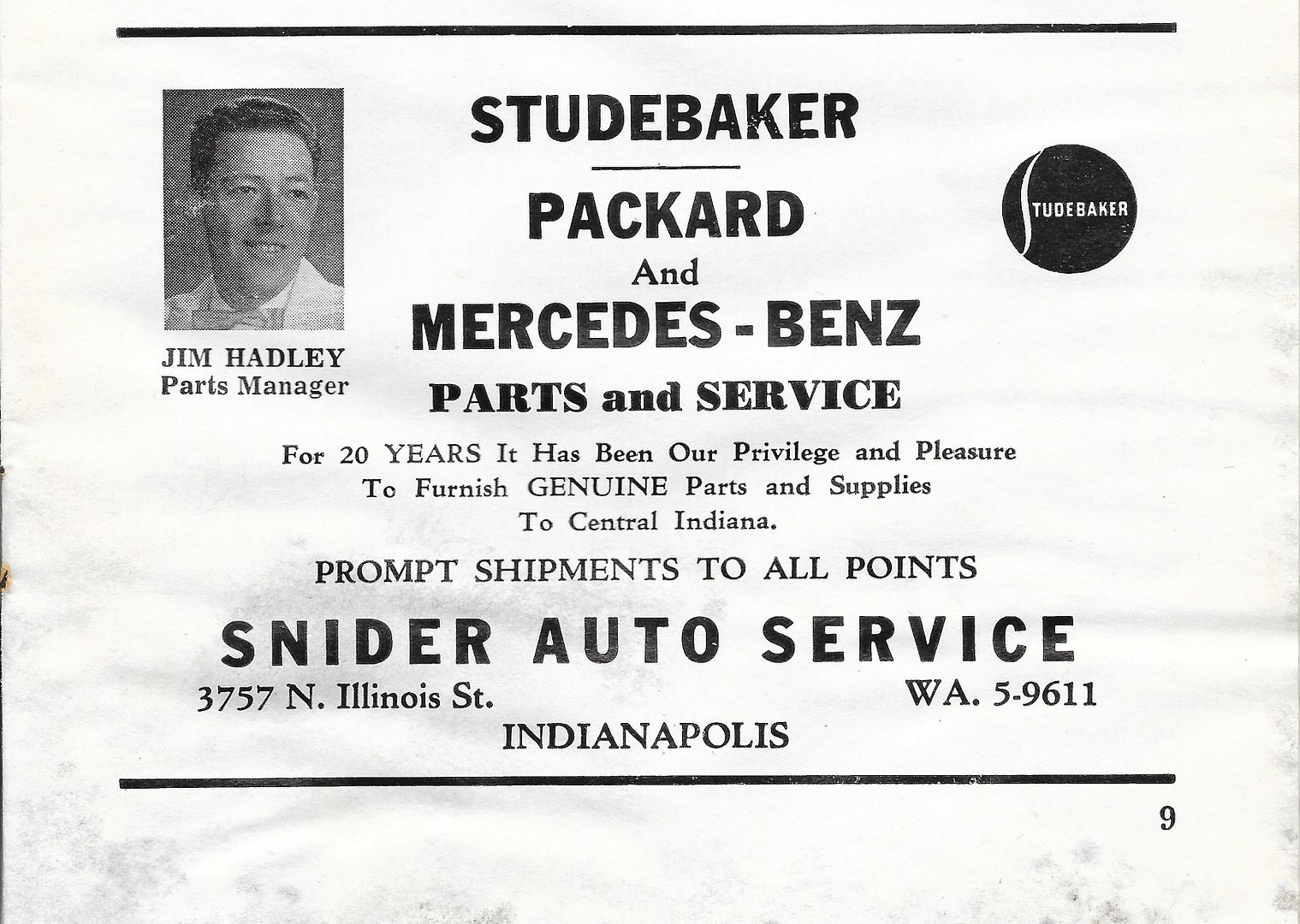 You can barely read Snider on the building in this familiar photo of Cousin George Krem taking delivery of
The Plain Brown Wrapper
from Salesman (and our mutual uncle)
Jerry Palma
in early August 1964: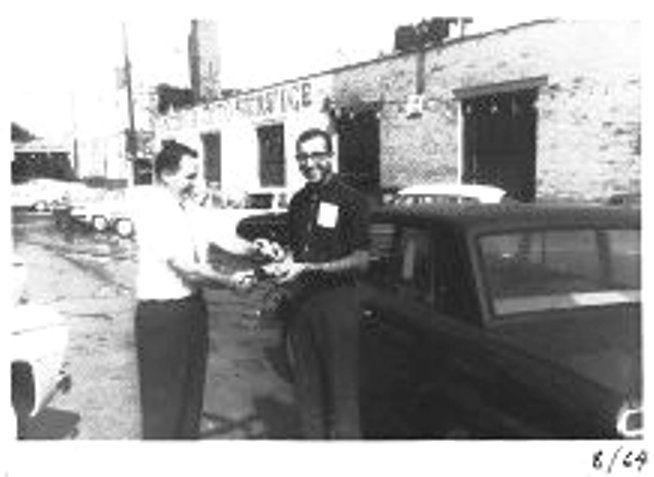 ...and the deck lid / rear panel dealer logo that was never [thankfully] never affixed to
The Plain Brown Wrapper: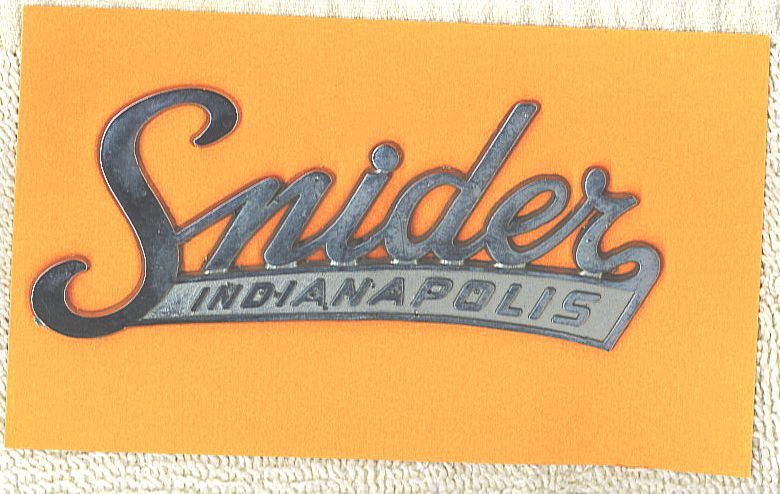 It's been awhile since I posted this nice period photo of my good friend, Snider Auto Service Sales Manager
John Knapp,
so here he is in his office at the dealership for those of you who may not have seen it: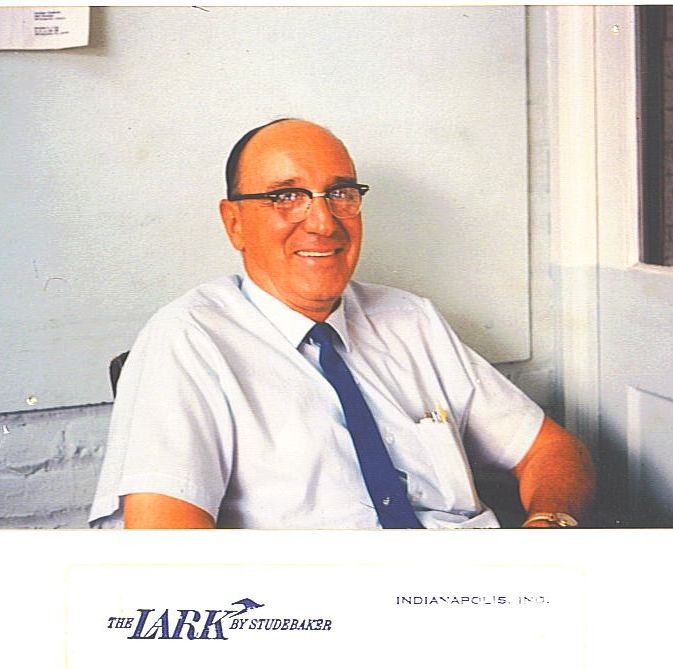 For a whole
dollar bill(!),
I'd say I got my money's worth for having today scored that January 1962 edition of Indianapolis
Automotive Contact.
Fond memories of nice people, nice places, and happy times.
BP