When you get your April 2015
Turning Wheels,
look carefully at the inside rear cover color photo.
I was lucky enough to score a "Studebaker only" photograph of my 1964 Daytona convertible in front of The
South Bend Chocolate Company's Chocolate Cafe
on downtown Indianapolis' Monument Circle, the center of Indianapolis.
Unfortunately, I couldn't uproot and dispense with the prominent, orange, ugly
NO PARKING
sign in front of the business: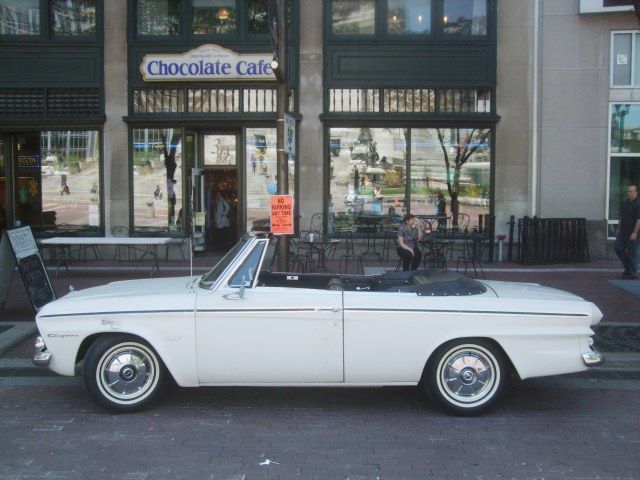 "No problem"
for
Turning Wheels
Editor Ann Turner, the
PM
(
P
hotoshop
M
aster). Check out the reproduction inside the rear cover of the April 2015
Turning Wheels
to see what I mean.
Superb job, Ann;
thanks so much...
BP