...courtesy of the Phelps County, Nebraska Historical society archives.
Apparently a 1913 Studebaker is lurking under that pile of flowers. I wonder if they made some sort of frame to mount the flowers on? It looks pretty boxy.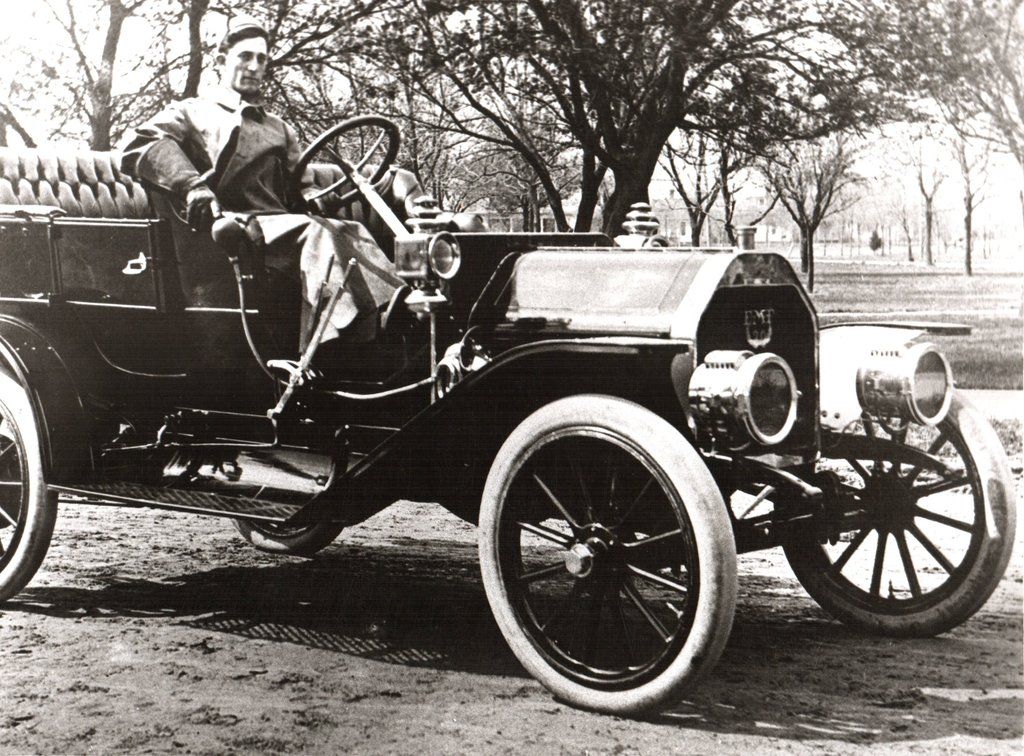 I am told this is a 1909 EMF. I'm not sure about that one way or another.
You would be surprised how many cool old vehicle photos can be found in almost any county museum. Unfortunately, most haven't yet digitized their photos as our museum has.