I've always had a soft spot in my heart for this cute little F2 (cheapie) Commander
Custom
2-door: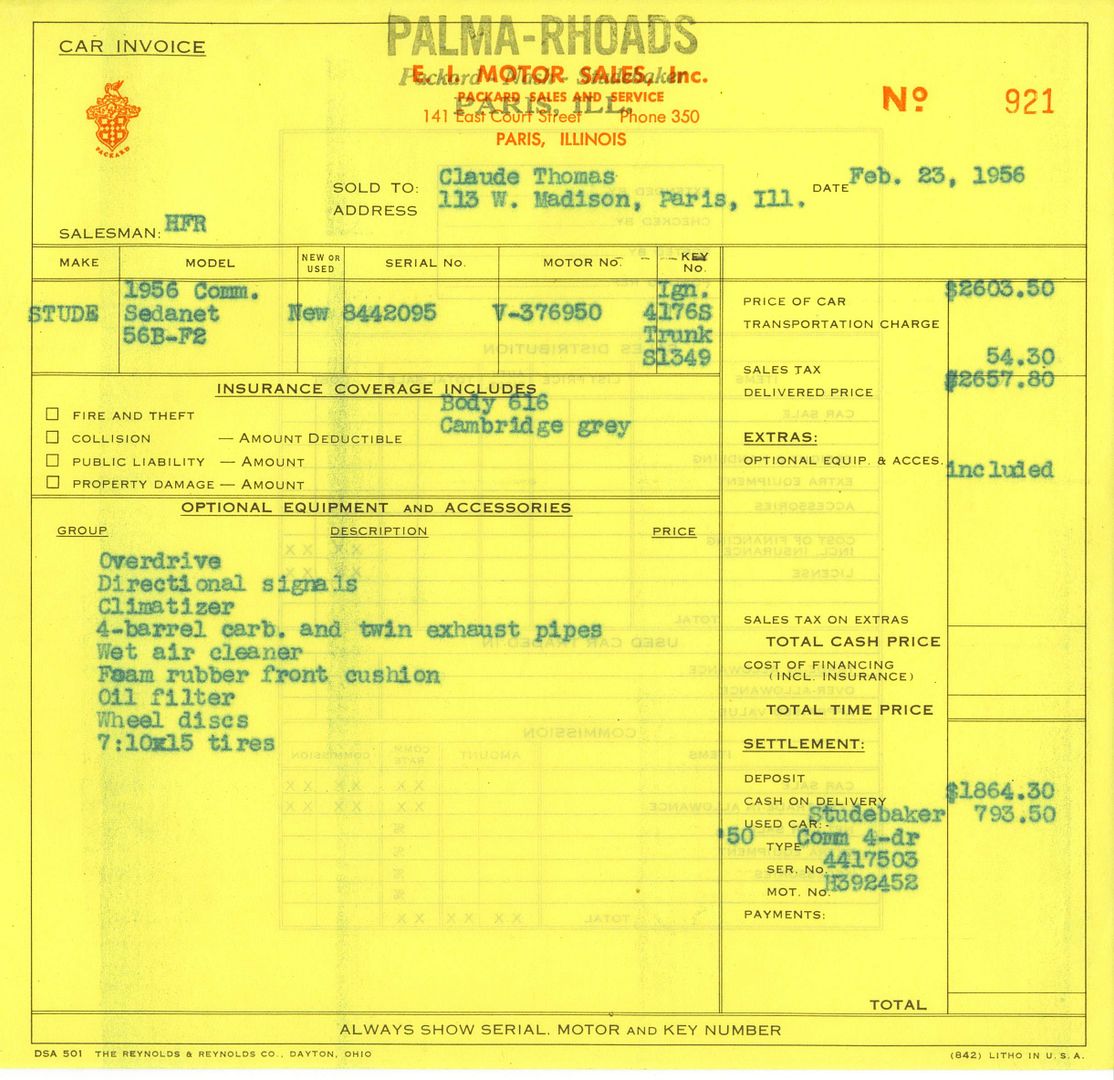 I have no idea whatever became of it, and I don't remember seeing it around the dealership at [barely] age 10.
But "build it" in your mind, if you would: The cheapest, lightest, lowest trim level 1956 Studebaker V8 offered; single side spear barely getting into the rear fender, solid dark gray metallic, blackwall tires, with
Power Kit 259
and
stick overdrive.
It had to be a runner; no radio, no power anything. The only item that seems superfluous would be the wheel covers, but those could be popped off in a heartbeat for a night of street racing.
Odd that the only other real stick shift, high-performance Studebaker sold new at Palma-Rhoads Motors in 1956 was the famous Cambridge Gray Golden Hawk with overdrive. They sold one other Golden Hawk, but it was an automatic.
What a curiosity:
The two highest-performance Studebakers they sold in 1956 were both dark,
solid Cambridge Gray
in an era when virtually everything was 2-tone, and even monotone cars had more exciting colors than dark metallic gray. I guess they were 'way ahead of the times, since half the cars on the road today are some variety of silver or gray.
Ugh.
'Good memories of a time when
barely $2,500
would buy you that much fun and high performance.
BP