Did anyone else notice the parallel fetish reported on Pages 36-39 of the new, October 2014
Hemmings Classic Car?


Therein, Greer SC Chrysler dealer
Jim Benson's
unusual collection of 1954 Plymouth Belvederes is shown.
In 1954,
Belvedere
was the top Plymouth trim level, and there were
four
body styles offered in the Belvedere line: convertible, 2-door hardtop, 4-door sedan, and station wagon. Jim has one of each.
What kind of weirdo would want to assemble an oddball collection like that;
all four body styles
of
the top trim level
in a given year of collector car?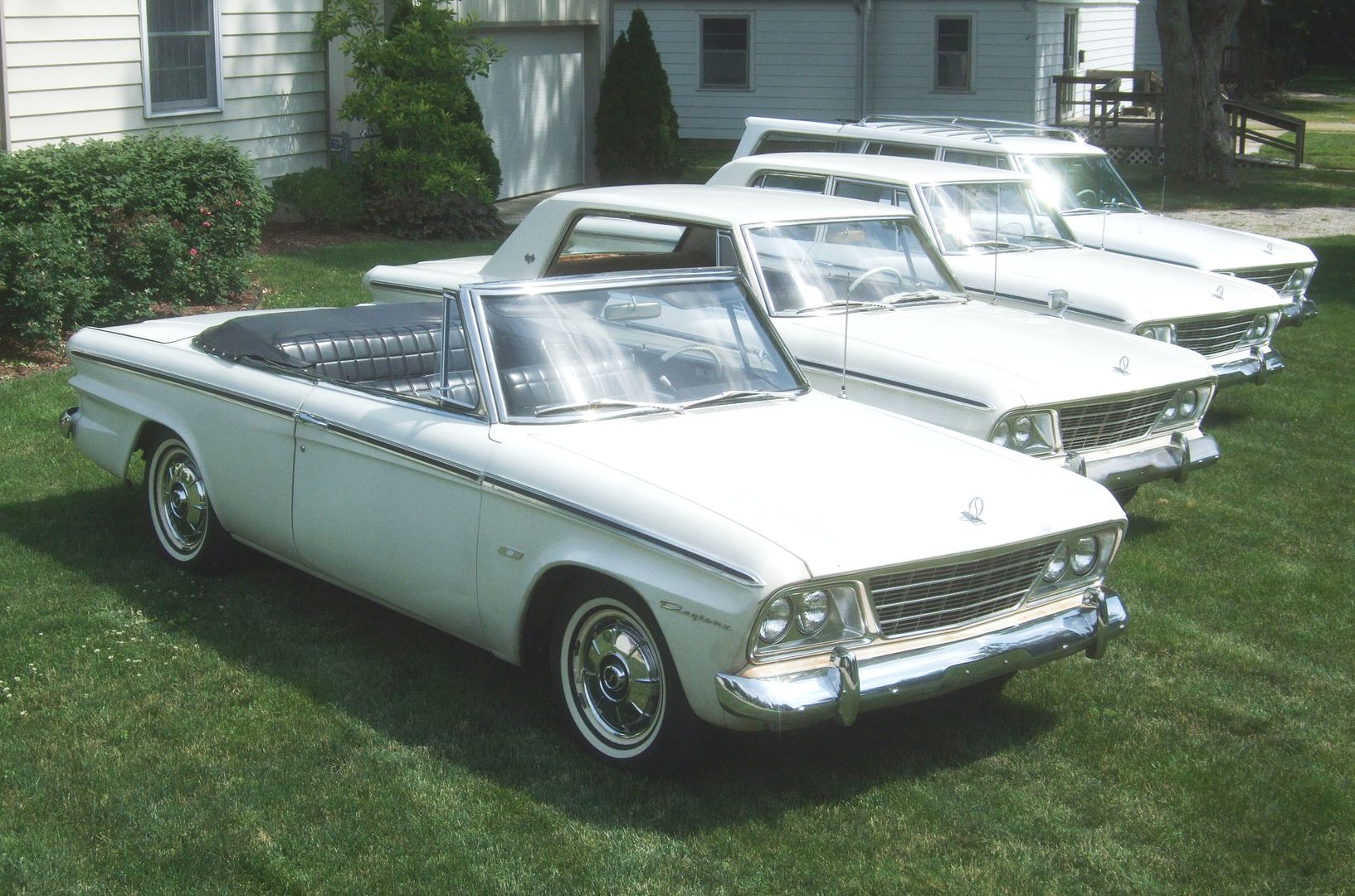 'Different strokes for different folks, I would suppose.
(I showed Jim's collection to my wife and she gently observed that his collection was a whole lot nicer than my set of -ahem- "friendly drivers." I commented that there was nothing there that my set of Daytonas and $200,000 couldn't remedy.
)
BP