I have underbid several jobs in my business and gotten myself in financial trouble, so I decided to sell my convertible.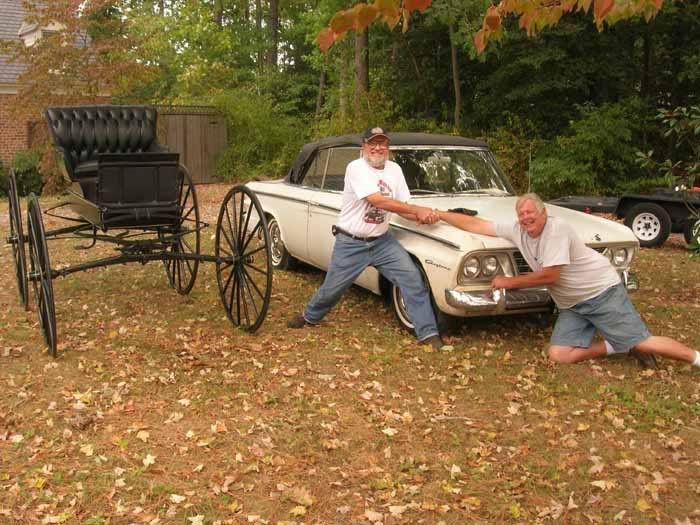 I didn't want to do it but Bob Palma pulled me off of it and then took it with him! [:0]
Just Kidding...I couldn't think of anyone I would rather have my car than Bob.
Bob and his wife, Cari trailered a Studebaker buggy that Gary (Guido) had bought near where Bob lives. They unloaded the buggy in my yard and loaded up the Daytona.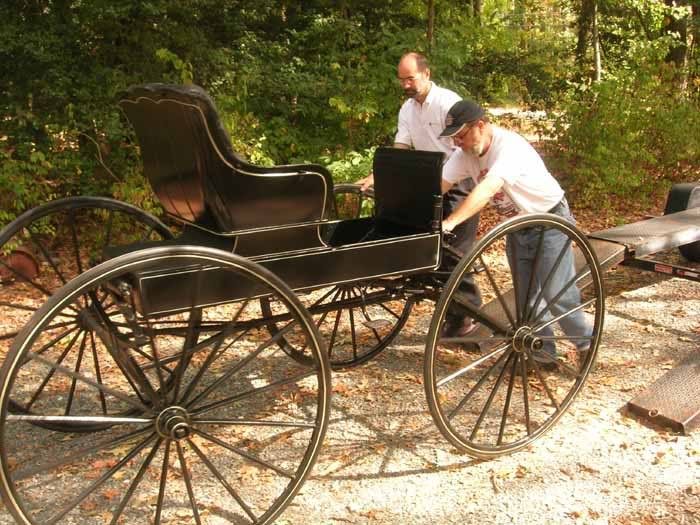 Here is Bob and Gary pushing the buggy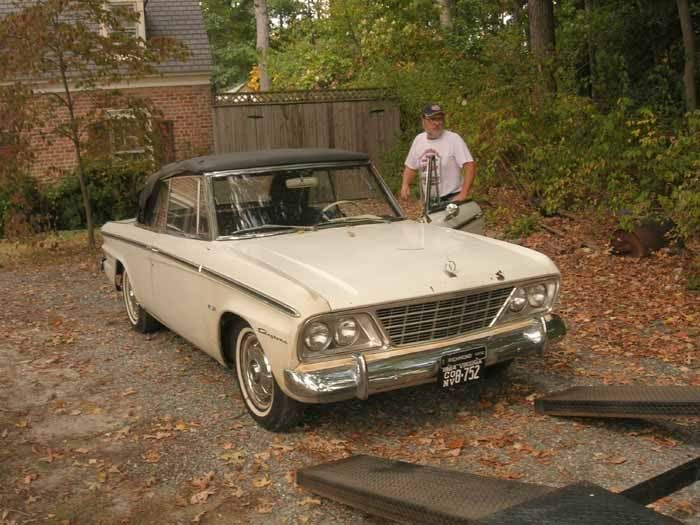 The new owner getting in his car.
The Daytona on Bob's trailer
The Daytona going home to Indiana where it came from some 43 years ago.
Leonard Shepherd
http://leonardshepherd.com/