I leave in a couple of days for the 2007 La Carrera Panamericana race. I'm running a Studebaker-powered 1953 coupe, with a BW T-85 OD transmission, 3.73 Dana 44 rear end, and front disc brakes.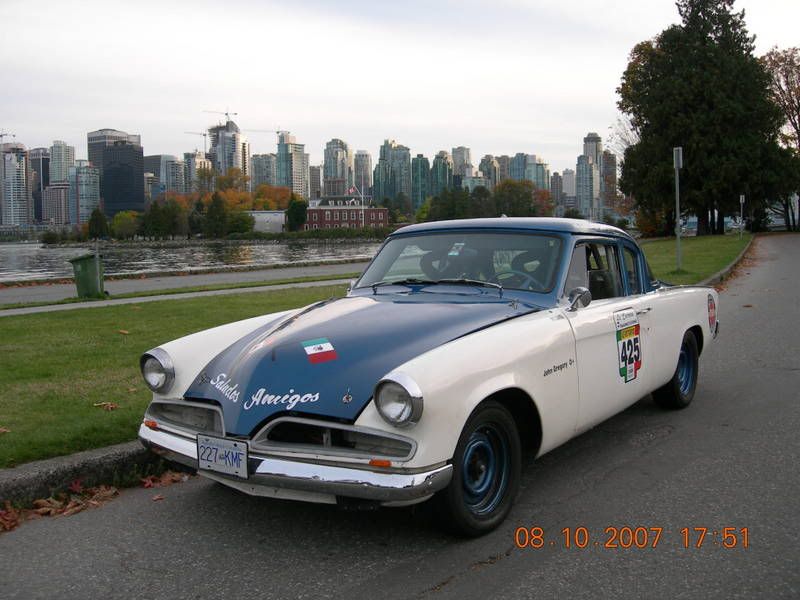 It has a Mopar conversion ignition, and an oversized radiator with an electric fan.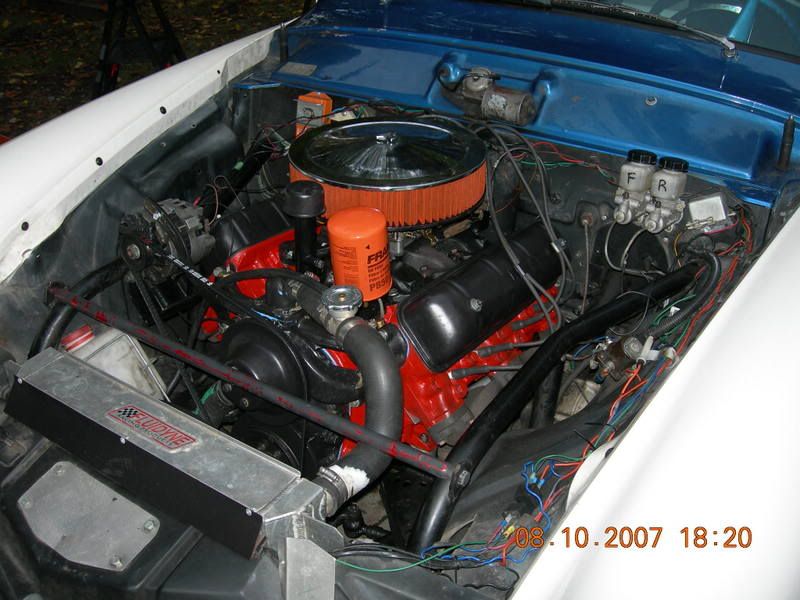 I recently installed a Hurst 3 speed shifter on the floor (a big improvement) and mounted the kick down switch on the shift column. We ran this car in the 2005 La Carrera, and suffered a bearing failure on day 3. I put it down to oil pooling under the valve covers from high rpms for extended periods, running the oil pump dry (and maybe too much adrenalin and not enough attention by the driver!). This year I installed temperature and oil pressure warning lights, a restrictor in the oil channels feeding the valves, and an external Accusump oil resevoir (mounted behind the navigators seat). I'm also bringing a spare engine, just in case.
For safety the car has proper racing seats, 5 point harnesses, a 12 point roll cage, and a fuel cell.
There are many other Studebakers in the race, but in most cases the only thing Stude about them is the body. As far as I know I'll be the only (mostly) stock Studebaker. The Studebaker was sent by transport to Laredo, Texas. My wife and I fly to Laredo to pick up the car, and will drive as part of a "Coyote Convoy" of 20+ racecars and transports to Oaxaca in southern Mexico. After 4 days of prep (registration, car prep, tech inspection, medicals, time trials, etc) the race begins Oct 26 and runs for 7 days and 1,700 miles, finishing in Nuevo Laredo on Nov 1.
The "official" race website is:
http://www.lacarrerapanamericana.com.mx/
Just click on the "English" flag for the English version. If you click on "Registrants", then type in a password "panam", you get a list of all the participants. Way down the list is car number 425 - that is me.
There is a companion website at
http://www.panamrace.com/links.html
which is a little easier to navigate.
I want to thank all the advice provided from the Forum members over the past several months. You've helped me (pretty much a Newbie) through a complete engine rebuild, and lots of other issues. Thank you.
Remember, it's all about the racing!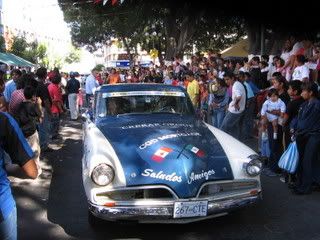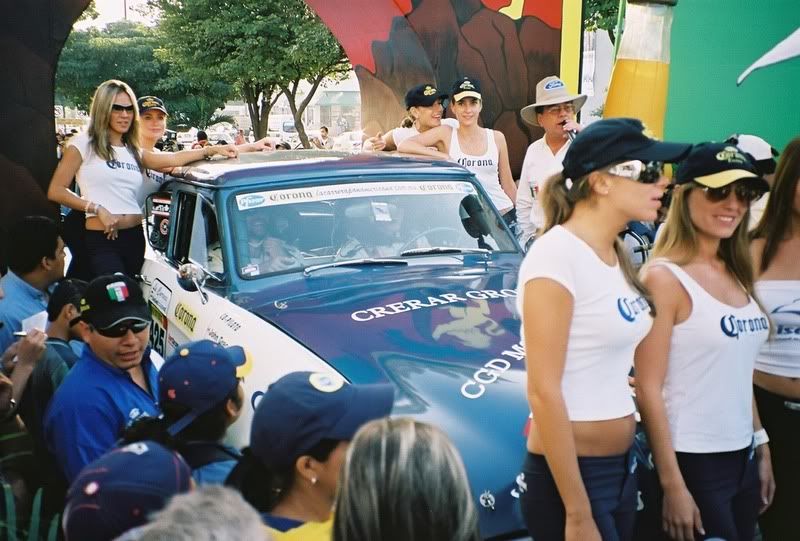 John
1953 Commander Coupe
1954 Champion Sedan
1963 Lark