Indianapolis SDCer
Phil Brandt's
1956 Golden Hawk is well-known for its unique, custom, salmon-colored scallops.
Phil recently took his Hawk to an Annual Reunion of the now-defunct
Westlake Beach Club
on Indianapolis' west side. This facility provided an enclosed beach and party area for families and teenagers back in the 50s and 60s. It's been gone a long time, but old-timers like to gather and reminisce about its glory days, when it was
The Place to Be
(I.e.,
"Be There or Be Square"
) for west-side Indianapolis teens.
An amateur photographer noted the color common to this year's Official Reunion T-shirts and Phil's Golden Hawk and set up this cool photo: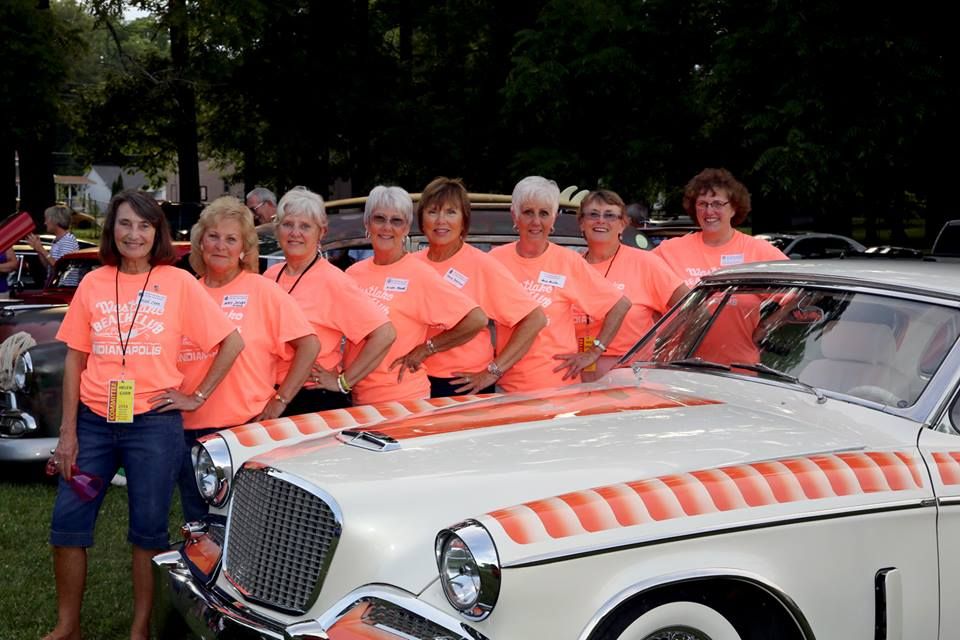 (I'm not sure about everyone else's monitor, but mine makes the car's scallops appear darker than they are. The scallops really are virtually identical in color to this year's T-shirts...and, yes, that is an older Chevy station wagon with surfboards on top, next to the Hawk.)

Cool beans,

Phil; well-done.
BP