...was Ted keeping his light under a bushel basket!
Here is Ted's report of the car's first-ever
trip to the strip
Wednesday evening, June 25:
http://racingstudebakers.com/foo/vie...php?f=1&t=3009
Here are some additional pictures of the car I took in Ted's shop Thursday evening, June 12, before heading up to Martin MI with
The Stude Tomato
the next day:
Overall view of engine: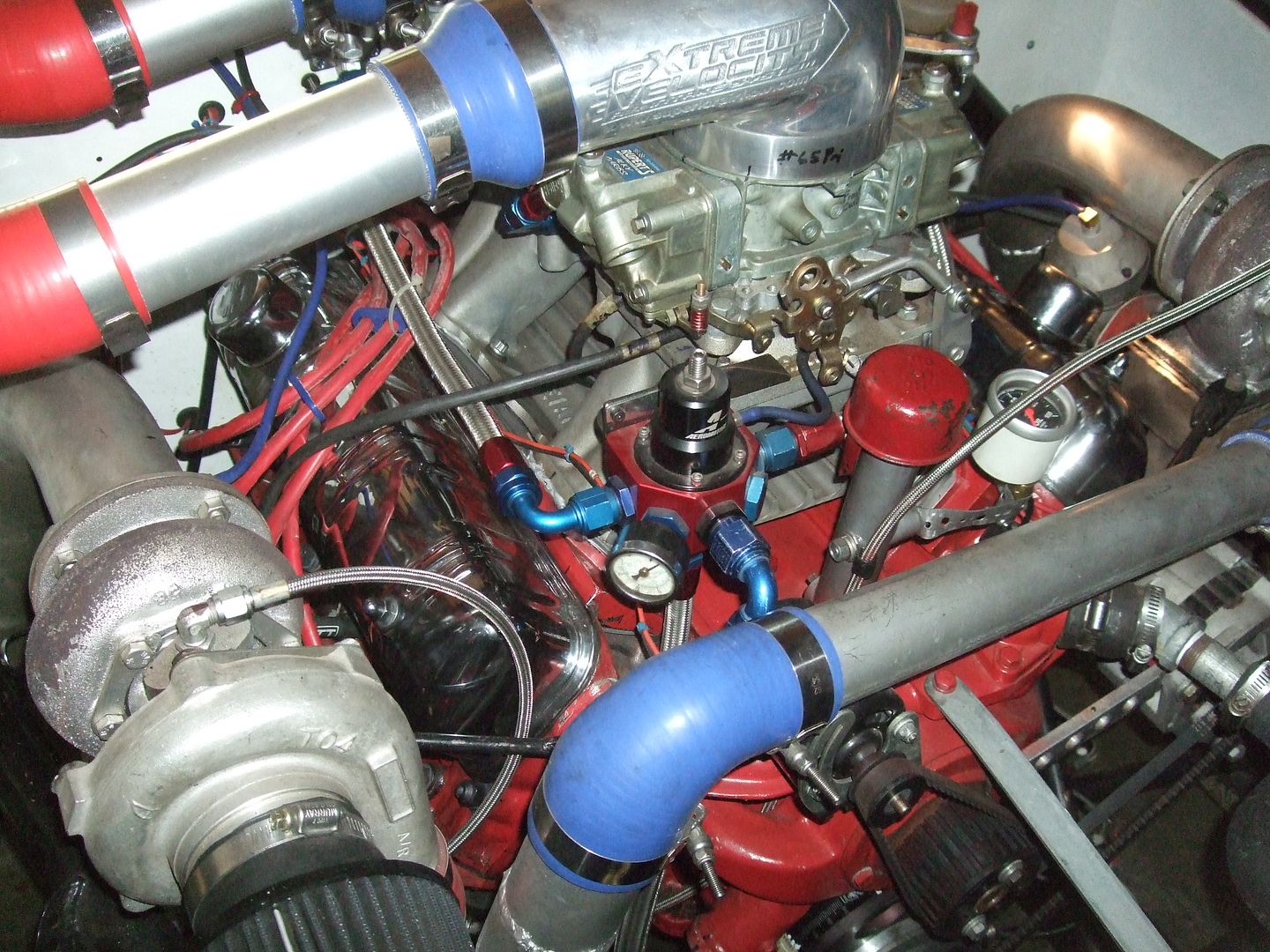 Left Bank Turbo arrangement:

The Office:
Carburetor Source, X2:
Turbo Intercooler Arrangement.
On the left is the ice box with big opening on top. Coolant lines are between ice box and the actual intercooler, to the right.
The hot air from the turbos goes in through the
red-connector
hose at the extreme lower right corner. It exits, hopefully cooler, through the
blue-connector
hose seen at the upper right. This whole arrangement is situated right where the
passenger seat
would normally be, so Mary Ann can't ride in this one!
'Way to go, Ted;
it's been a long time coming..
.and it arrived!
BP