Just a little Timeline on what We the Goodmans have been up too since August 2, 2007 to Present.
8-03-07 This is what the son's car looked like after the Accident.
This is what it looks like today.Its on the right only picture I could find of it.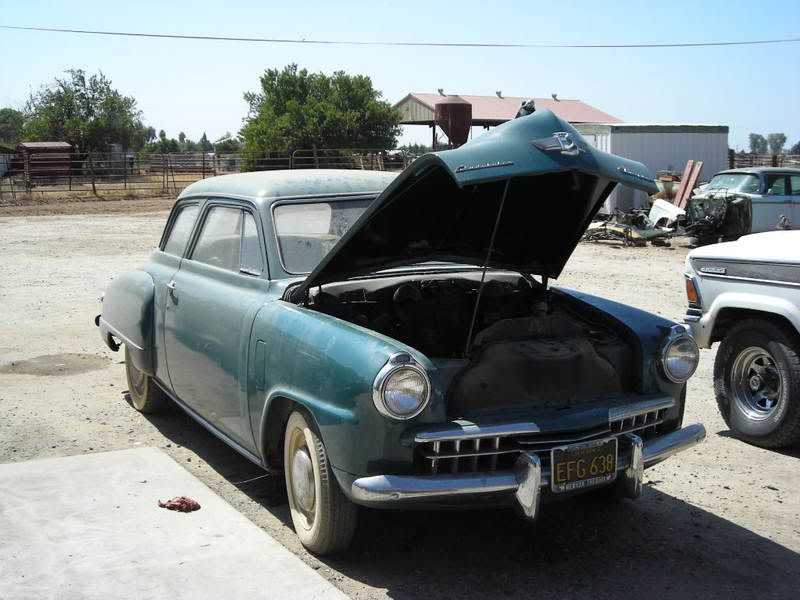 This is Bobby's new car on 8-20-07
This is what it looks like today
This is one of the cars we got back on the road for a fellow member of our club. Brakes, carb,Generator ,voltage regulator. For the Zone Meet
8-18-07
This is another members car we got going for the Zone Meet.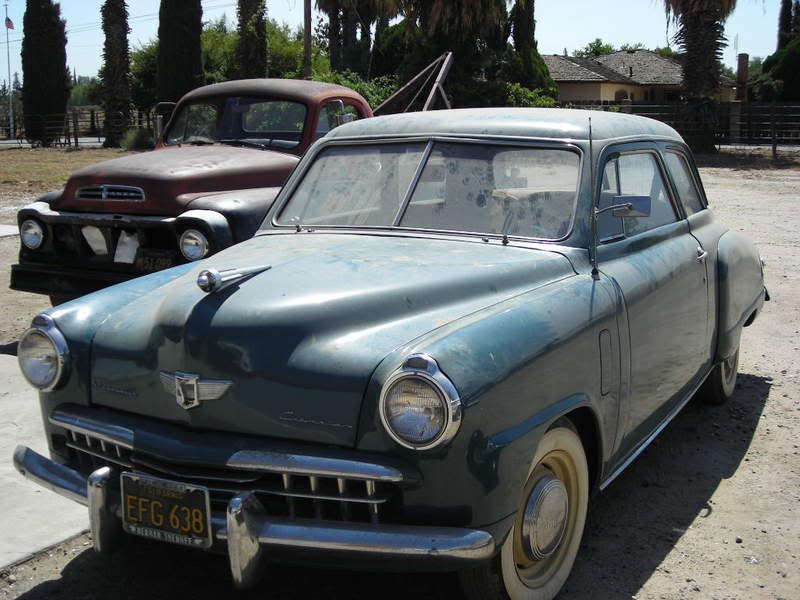 9-13-07
Plus we did the Pacific Southwest Zone Meet Sept. 14-16. Our Club put the meet together. We had to get Three cars ready for the meet also of ours. Plus the cruzin Cooler had to be modified.
I was asked to share our escapades sure explains why we are tired. Also shows what we can get done when we need to. Hopefully this will inspire you. Would love to see more Studes get back together and on the road again. Oh yesterday we were in the Caruthers Fair parade too an all day affair.
Oh I forgot we had a 1957 Ford Country Squire Wagon at our house From July to Friday the 28th of September. It was here for an engine overhaul, complete brake job, transmission rebuild, gas tank removal and sealed. Engine compartment paint job,rebuilt generator. It went home on Friday.
Mabel 1949 Champion
1957 Silverhawk
1955 Champion 4Dr.Regal
Gus 1958 Transtar
1955 President State
Fresno,Ca