Congratulations to
Ed George
for his 1963 white R3 Avanti making a good appearance in the new, March 2014
Muscle Car Review.
'Just got my copy in this morning's mail and flipped right to the article entitled,
The Pebble Beach of Muscle Cars: The Muscle Car and Corvette Nationals.


The article says over 500 cars were displayed this year. Of the 500,
21
were chosen by
Muscle Car Review
Editors for special attention, with their own individual photo and information.
Ed's R3 Avanti was among those 21: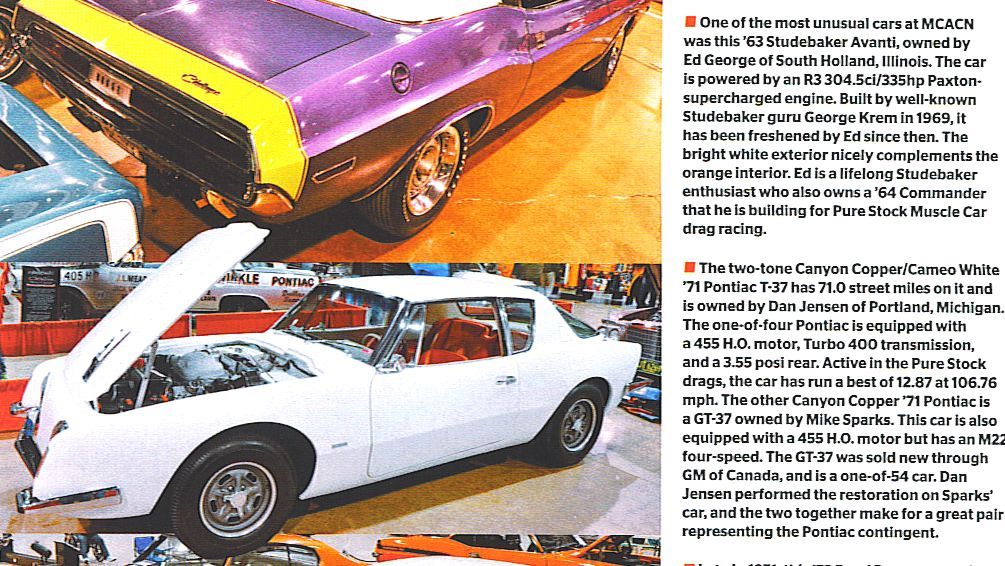 And if you peek behind Ed's Avanti, you see
Eric DeRosa's
Rose Mist
1963 R2 Lark Custom 2-door
, part of the
"Two Studebakers to GO!"
display.
Again, Ed and Eric, Congratulations.
BP