Over the summer my friend Joseph and I visited the National Museum of Funeral History here in Houston, I mainly go for the neat hearses, two of which are Studebakers. One is a Hearse/Ambulance with removable decorative glass with red cross for the rear of the vehicle when acting as an ambulance. The other Studebaker was a 1930's Commander which was listed as winning prizes at past international meets. There also was a Packard flower car, and a Packard funeral bus, with room for the casket underneath, and all the mourners and pallbearers in the passenger compartment. It originally was used in San Francisco, but was going up a hill and tipped over backwards due to the large overhang behind the rear wheels. It was abandoned and the wooden body was used as a ranch hand's home for years until it was found and placed on the Packard Chassis.
Joseph and the Studebaker (the Packard funeral bus is the big thing in the background)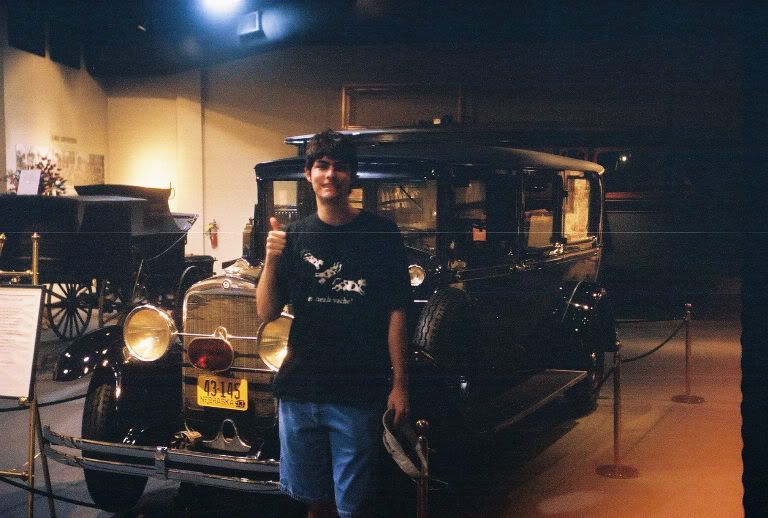 Joseph and the Packard flower car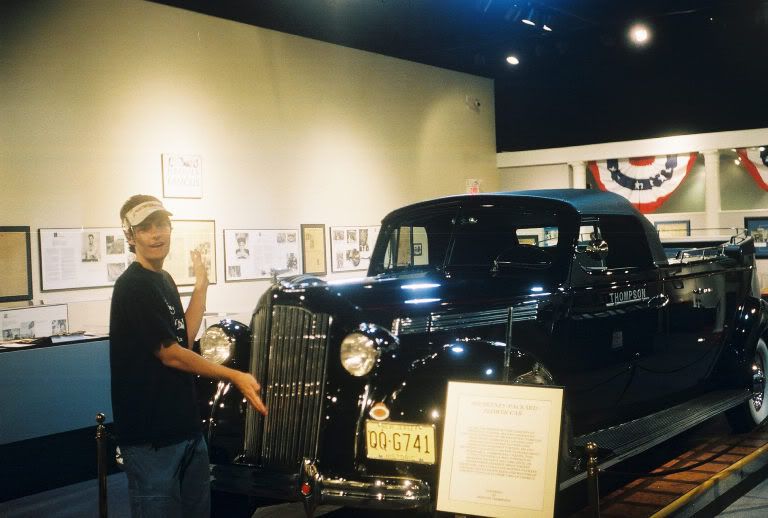 And here is a link to another site with some better photos of these and many other hearses there and elsewhere.
http://www.trombinoscar.com/hearse/index.html
just click on the photos and they will show even more close ups.
Spence Gaskin