Gary Hearn (Guido) is part of a group that puts on an event each year called Field Day of the Past. It is a 3 day event with working antiquities such as a steam sawmill, cotton gin, blacksmiths and all kinds of rural arts. Gary has lots of Studebaker trucks out there and his Studebaker wagons and his Packard. Our chapter also attends the car show. I saw Gary's vehicles, but I didn't see Gary. Maybe I just missed him.
I posted pictures on Webshots and here is the link:
http://good-times.webshots.com/album/560813593rsCrdw
Here are just a few of the pictures.
This is me by my Daytona and Preston Young by his 65 Cruiser
These are some of Gary's trucks
Gary's fire trucks (one newly painted!)
Our chapter's Studes
Studebaker row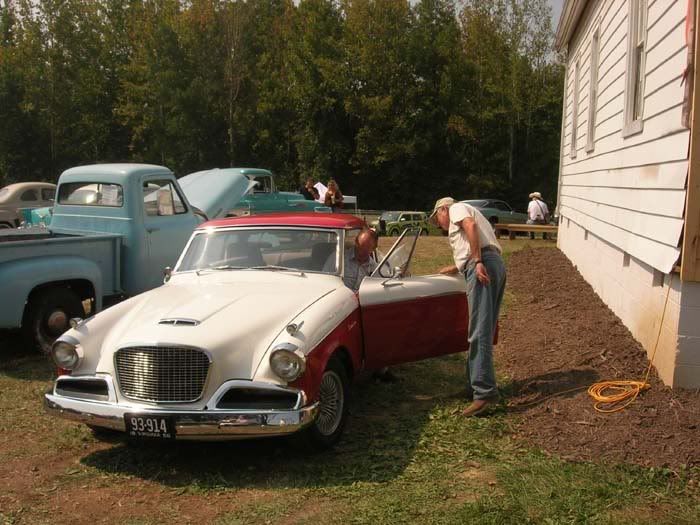 Don Fitzsimons showed up from the Greater VA Chapter with his highly modified 56 Golden Hawk
His Hawk has a Chevy engine with a 6 speed transmission, Corvette front suspension, S10 rear end.
Also has a highly modified dash
Leonard Shepherd
http://leonardshepherd.com/