Gary: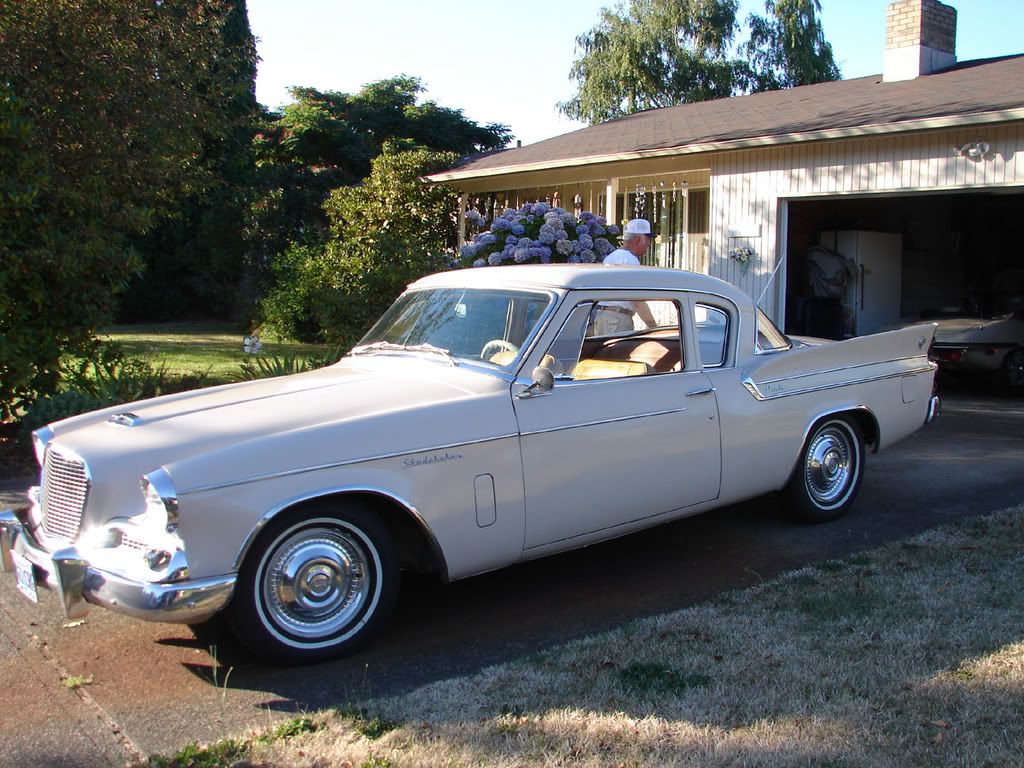 As we all know it's never safe to "assume" anything.....
Thanks for the 2x4 up side the noggin. After reading your reply about checking the bottom of the glove box for the factory label, I thought gosh,maybe I ought to check and see if just by the slim chance it's still there,duh-oh. My defense is that we have only had the Hawk for 3 weeks and I have been occupied in other areas of the car.... Went out to the garage, contorted my senior citizen body around and with flashlight in hand, took a look. Gee what's that little label looking thing dangling from under the front edge of the glove box. Got the camera, re-contorted the bod (you know, head on floorboard, legs up over the seat, etc.) and started clicking away. A discovery like this is not unlike finding dinosaur bones.
I utilized Post-It Notes to hold the ends up for the photos because of their mild sticky nature. The label is very delicate and even the Post-It Notes pulled some of the paper off the label when I removed them. Initialy I had tried to remove the label before the photo session with a razor blade, but the paper was trying to become dust. Fortunately I realized that I had better do the photos first. Later after the photos, which came out great, I did remove the label. I used a little water on a sponge and when I felt it was damp enough, I used the razor blade. It took about ten minutes to get it off without tearing it. The bad news; the water dissolved some of the ink in the central part of the label; the good news is I have those great photos. Advice to anyone who undertakes this type of removal in the future is to use as little water as possibe in the softening process, oh and take photos first!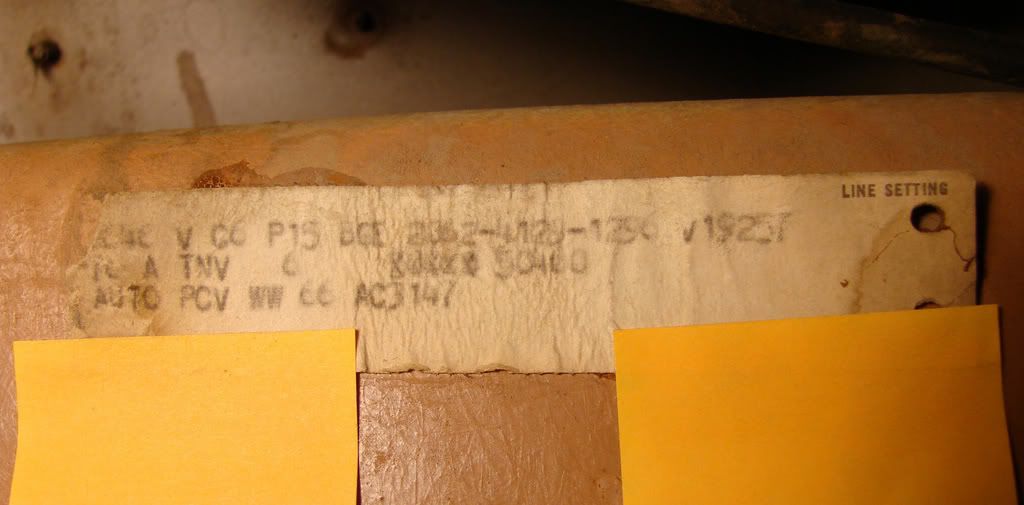 Hopefully you guys can help me decipher what some of the numbers and letters mean. I can't make out the upper left, looks like something 4 6. could be 61V C6 (same as the firewall tag). P15 I think is the color Desert Sand and BGE could be the insert color? 2062 is on the firewall tag. Next looks like 4128? 1296 V19257 (some of that is the VIN#) Can't quite make out the beginning of the second line, then A ? TNV is tan vinyl interior. 6 ? then x'd out numbers and then 50460 ? Third line is Auto (trans), PCV (pos crankcase vent, it was a California desert car) WW ? 66 ? AC3147 ? Fred Fox's June 1989 article in TW on 61 Hawks shows AC3147 as a push button radio with cowl antenna, but our Hawk has a deck antenna, so a mystery there.
Dean Croft
Roseburg,OR
CLEM