My daughter and I drove to Fresno today to pick up my latest Studebaker. It is a 1959 Silver Hawk with a 1957 Golden Hawk front clip and louvered hood. This will serve as the foundation for the re-creation of my first car. I plan to take an inventory and then devise a plan to get it on the road as soon as possible. I will be using this project as the therapy as I go through round 6 of my cancer battle. I start chemo on Wednesday. My wife is so glad that I have something to work on so I can keep myself occupied and also help with the rehab. We will build it together and I promise to post pictures and story here as I get started on it Here is a picture of me and my new toy: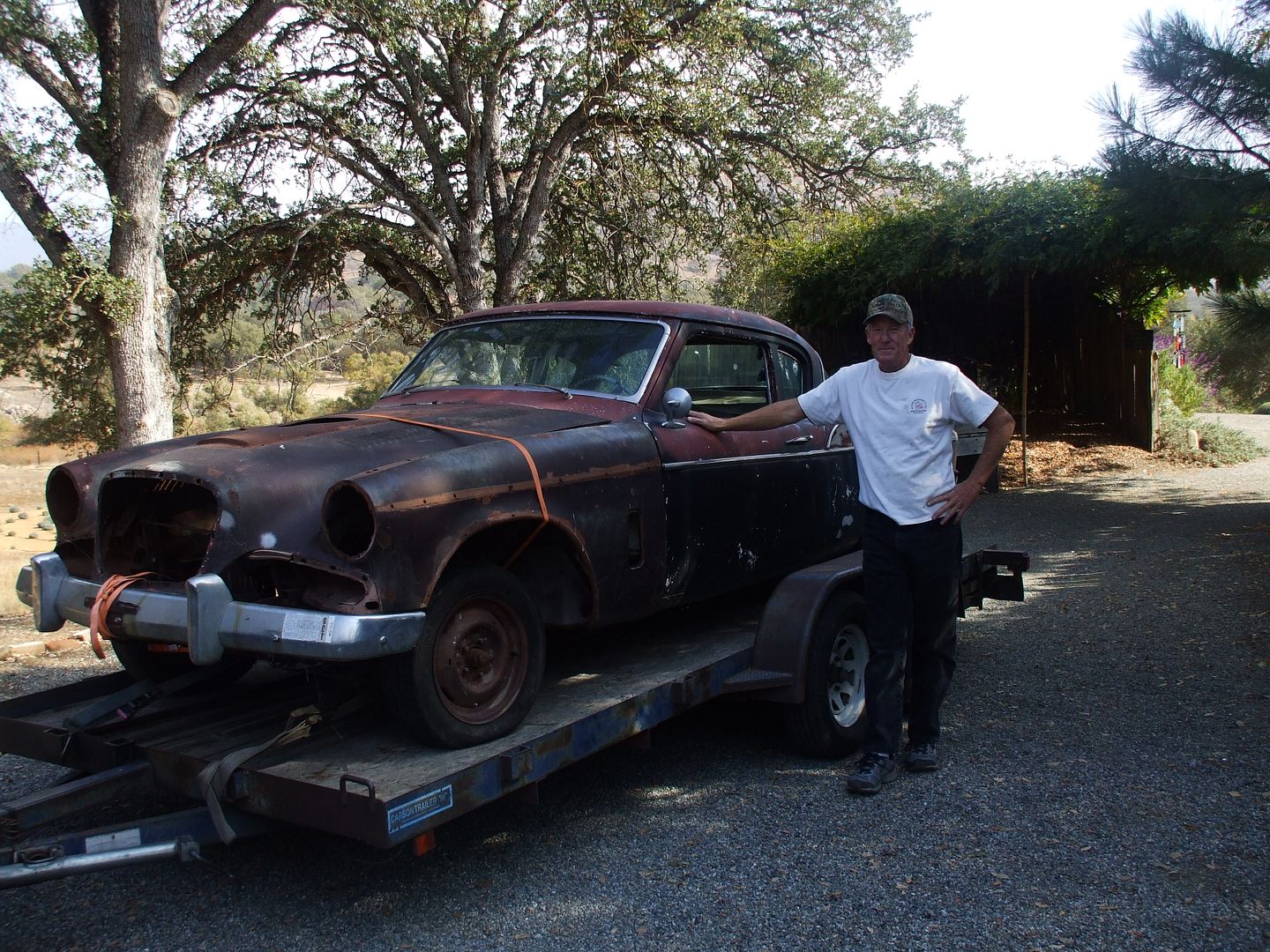 Here is a picture of me and Tim who is the guy who sold it to me.
Here is what you see when you arrive at his place.
[URL=http://s125.photobucket.com/user/dieselguy2006/media/The%20First%20Love%201959%20Silver%20Hawk/DSCF6185_zps5160657e.jpg.html]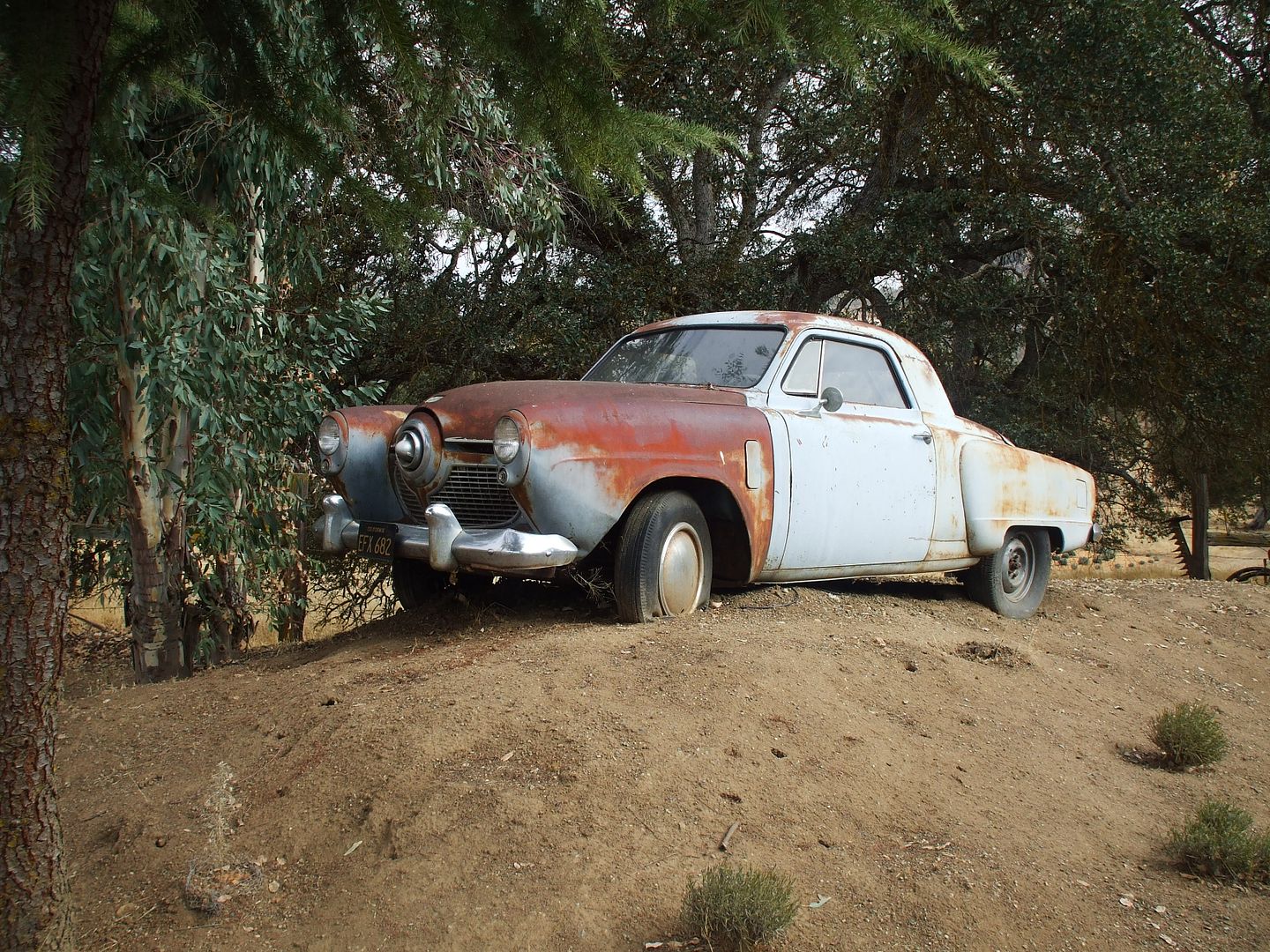 [/RL]
More as things develop.
Dan