Leland Laws, a long time SDC member, was involved in an accident while in route to our Perkins, OK car show this morning. We had a storm front moving through, and apparently an 18 wheeler clipped Leland's car, sending him into the center median, where he struck some pylons: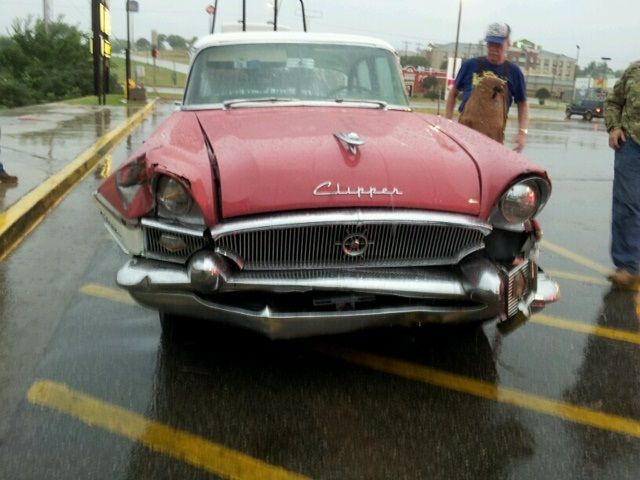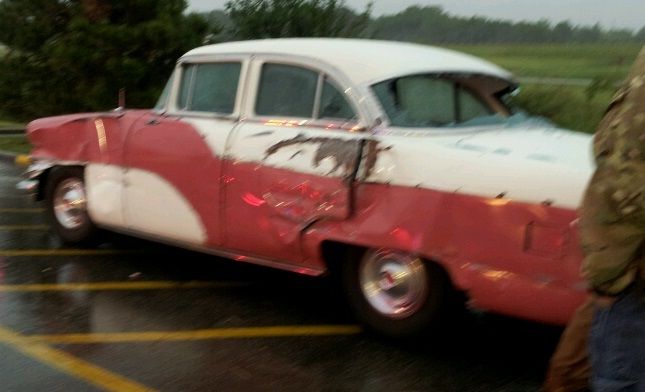 The truck driver did not stop. Leland is not injured, and his wife was not with him (which is unusual,) so we can be thankful of that.
Leland is a dedicated SDC member, and lives up to the "Driver" in SDC... today is a good example, he was going to the meet, rain or shine.
Let's be careful out there!!