Four decades of Studebaker icons:
Ted Harbit
, born in the
1930s
;
George D. Krem
, born in the
1940s
;
The Chicken Hawk
, born in the
1950s
; and
The Plain Brown Wrapper
, born in the
1960s
: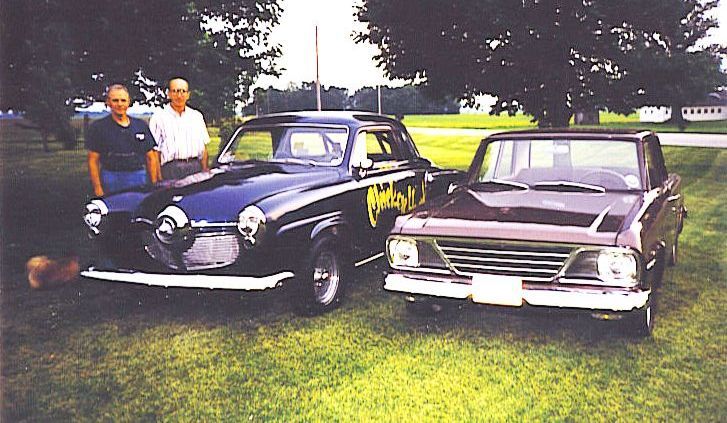 (I'm not sure in what decade Ted's Pomeranian de jour, Coughy, was born.)


This photo is from film photography days; 1998. It was taken on Ted's front lawn in the wee morning hours before we loaded what would later become known as
The Plain Brown Wrapper
and headed north to Stanton MI for the car's first-ever appearance at
The Pure Stock Muscle Car Drag Race.
Early dawn was a poor time to take a photograph with a modest-quality camera, so I've doctored up the photo as best as I can with modern editing.
'Lookin' good in any case
....and we've also represented the bookend years of the famous Studebaker V8 engine.
Cool Beans.
BP