Having a shop in a decent sized regional airport has some distinct advantages!
Earlier this year Sentimental Journey, B17 bomber flew in for a weekend and I was able to get close for some pix of it, today Aluminum Overcast flew in.
Pulling a couple strings and BSing with the folks crewing the plane got me and the Studey snuck out on the flight line for a photoshoot!!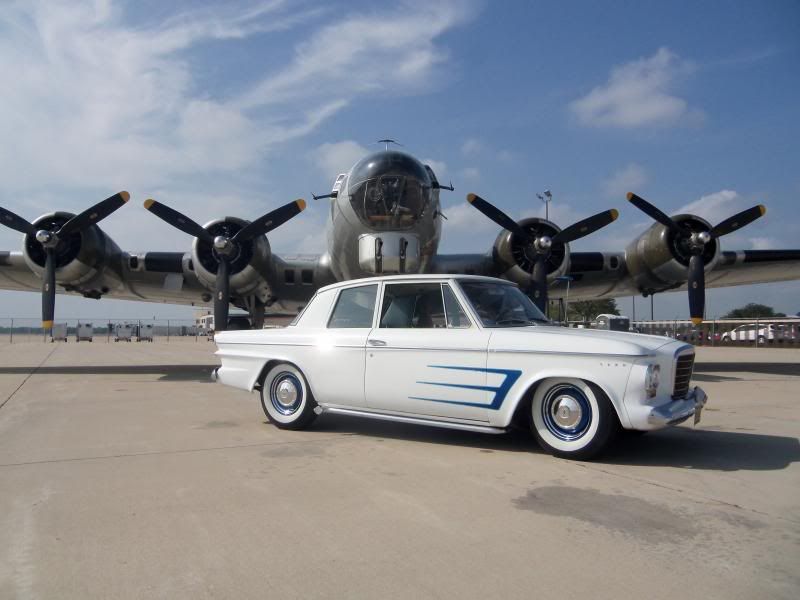 This B17 has only 1 Studebaker powerplant, Sentimental Journey has 3.
Here's the link to the full album with the pics of Sentimental Journey,,
http://s239.photobucket.com/user/Da_Tinman/library/B17
I'll get more photos of the plane tomorrow without the car and up close and add those to the album when I get home.
Needless to say I'm a happy CASO today