quote:Originally posted by studegary

Thanks for the pictures. Many nice cars, some that I recognize and at least one that I used to own.

Gary L.
Wappinger, NY

SDC member since 1968
Studebaker enthusiast much longer
And probably more that You would like to own !......I know I did !
1961 Hawk 4BC,4-SPEED,TT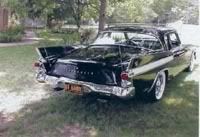 Lewisville,NC