Ed's starter has given out for the umpteenth time. I just may pull the engine this time and replace the flywheel. I'm getting heartily sick of this problem. This must be the fifth starter drive that Ed has stripped.
Bess is live again! SASCO also provided the latch for the back window, YAY!
She still has some minor issues, still a pleasure to drive though.
Here's hoping everyone had a great Studebaker day today...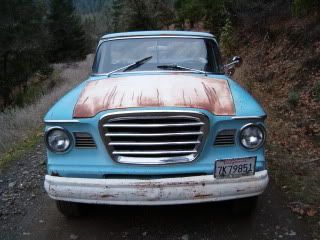 Home of the famous Mr. Ed!
Lotsa Larks!
K.I.S.S. Keep It Simple Studebaker!
Ron Smith
Where the heck is Lewiston, CA?