Now I know I ask so advice alot, and sometimes I get flack for it, but most of the time I get good solid advice and insight. So I'd a little more advice. The car I bought recently is as most of you know disasembled. I want to put it back together but not as it once was. With the interior shot and the motor out I want to do some upgrading. I want to fit as much of a gt hawk interior as possible in this car, now that's kinda low on my priority list since the only part of that I will to get it going is the dash, which could always be done later anyway. Granted it's stock gauge cluster is long gone anyway. I would most like to go with a 289/ 4 speed combo, but I'd settle for a 3 speed. That will be needed to drive it of course, the brake system is complete and still attached to the car but... it's a 53 and I don't want to waste all my work in a bloody car accident. The stock rear also have to go but that can be sourced from a junk yard brand X. I could (hopefully
) live with the stock brakes, but why bother rebuilding that crap. Now here's my point. I think the best way to do this would be a later parts, preferably a hawk gt hawk, but an earlier hawk or lark would do, if it had the right stuff. I put out some feelers and found some stuff, which what I want opinions on.
The first is is one a member contacted me about. It's sat for ten years but the motor is free. The body is rusty but not horrid, not worth saving but a decent parts car.
Pros
It has A/C, it has a full dash, it has a free engine,OD trans, good winshield, good tailights,mostly complete, cheap and delivered to my door, ran and drove ten years ago, which alot of parts cars haven't done in decades.
Cons
no seats,dash pad is rough,what is left of the interior is blue, no headlight rings, not sure what rear it is, not a four speed, not much could be sold off the body due to rust, not sure if frame is too rusty, haven't seen it in person.
The owner said if I decided to do it in the next few days, he'd deliver it to where I want here in town and it would be mine for 1200 bucks. Here are some pics Same guy has a four speed bucket seat 62 lark you'll see in the backround for 2k.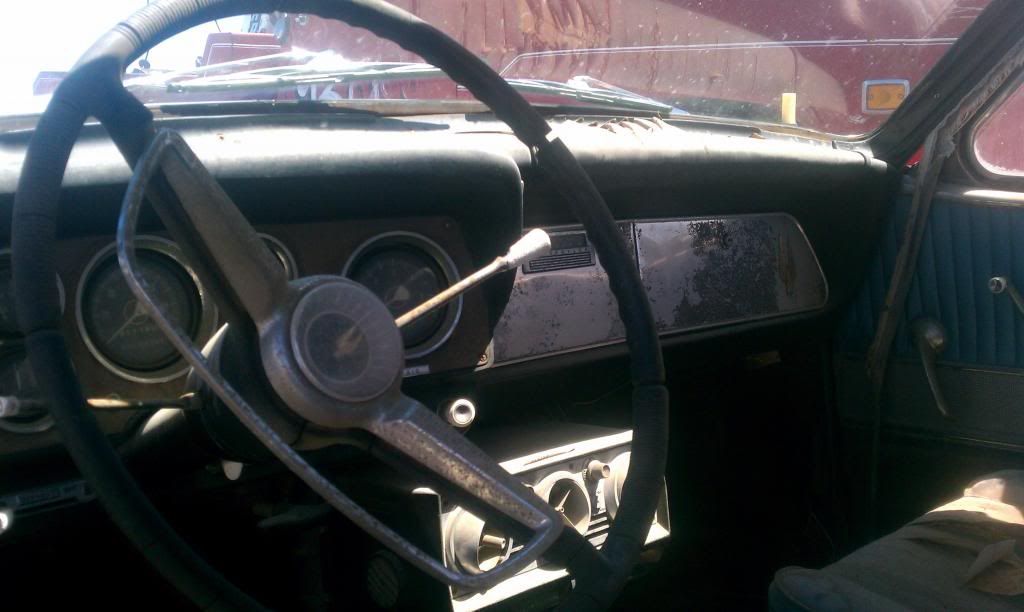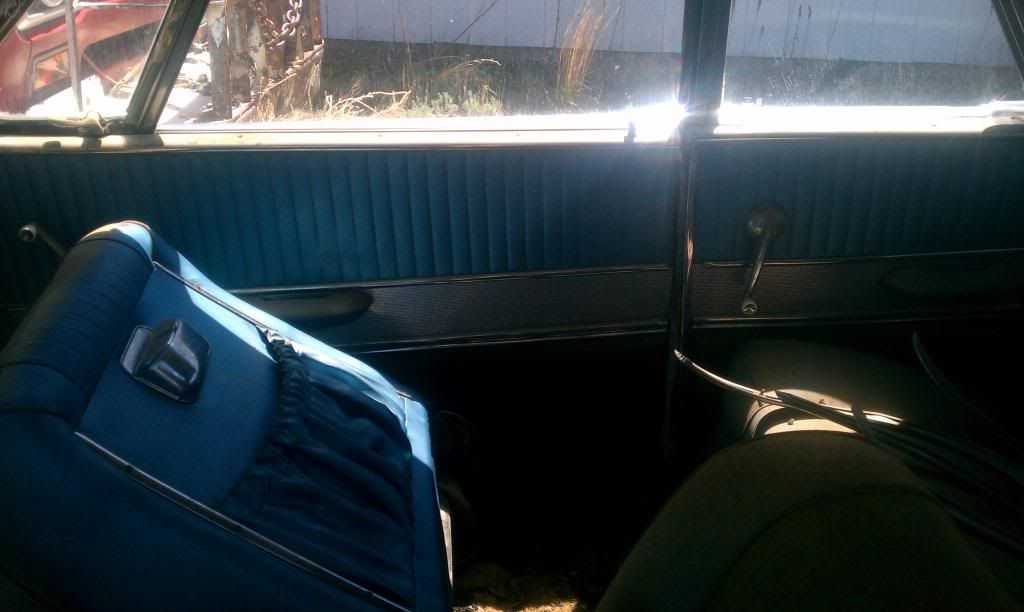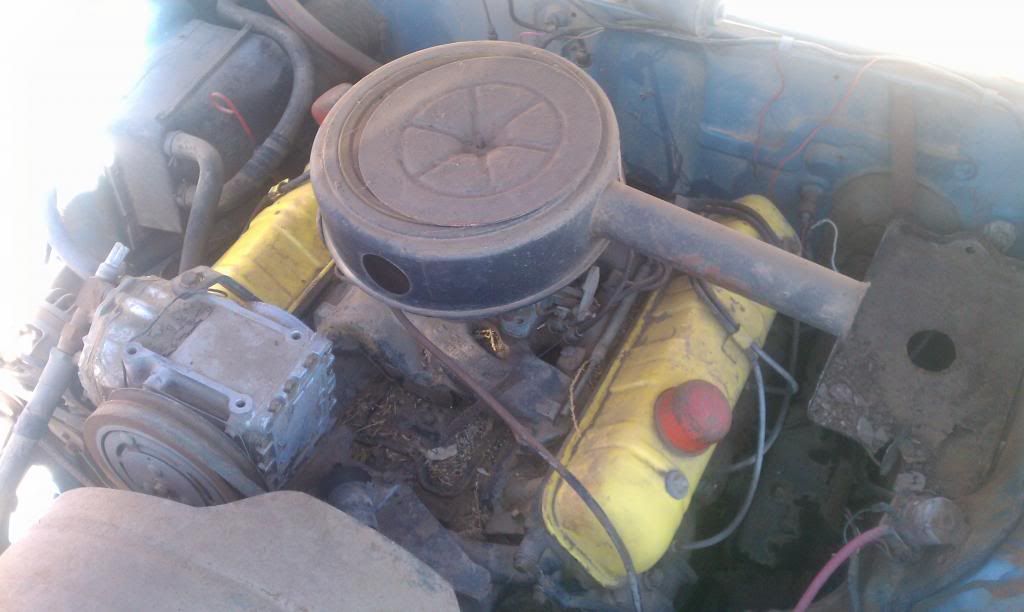 Now here's the second deal It's a long story, basicly a guy had a 62 hawk 4 speed, and a 53 C coupe. His plan was to take the front sheetmetal off the C coupe and it's trim and put it on the GT body, but cut off the roof and make a convertible, needless to say he changed his mind. But he took the whole GT chassis, rebuilt the brake system, new bushings all around freshened up the suspension, freshened up the motor and trans, new shifter bushings, a couple seals, tighted linkage, major tune up,that sorta thing, Then he repainted all of it. He then proceded to reinforce the chassis for the convertible plan. All the work looks real good in the pics. I bet you could drive the chassis around it's so complete. He has a mostly solid GT, a rusty 53 coupe body and frame, all the parts from both, repro floor pans, a bunch of other, and the gt interior is nice.
Here is the original ad
I have a 62 GT Hawk chassis with a 289-4bbl and T-10 4-speed. The rearend has 4.09 gears. The chassis has been sandblasted, epoxy primed, and painted with acrylic enamel black. All parts have been disassembled, cleaned, inspec-
ted, and reassembled. All seals and gaskets have been replaced. All brake parts are new with a willwood remote dual master cylinder for safety. It has a Carter AFB with all new lines. All spring bushings and A-arm bushings have been replaced. I also have everything else for a 62 hawk, and some 53 stuff.
We talked a bunch, and he said he wanted 3500 for everything, he didn't want to split it up so I sent him a list and an offer
Here that is
Well this would be exactly what I need to jumpstart this project of mine. But the only things I would want would be
The Chassis of course
the GT Hawk dash/wiring harness
GT hawk taillights/ rear fender trim
GT hawk seats, door panels,carpet if you have it.
Other small GT electronics and any items contained within the dash.
One 53 trunk lid
GT hawk headlight rings
If any of the rear valance pieces have the cut outs for dual exhaust I would like that too, not a big deal though
I offered him 2k for those things
So we talked again and he said I could have those items, and some other odds and ends I might want out of the pile, I mentioned the glass I need, and that would come with it, and a body if I wanted it. For 2500
Now the pros and cons are pretty obvious on this one, the biggest problem being it's in Kerens texas. After u-haul rental,gas, and assuming I sleep in the truck I'd be looking at at least 700 to get it home. The biggest atracttion of this is that I would have everything ready to go right onto the car, it would make this project worlds easier, but I can't afford that right now. If he was within even 4 hours drive it would be a no brainer, but as it is..... These are pics of everthing he has not just the stuff I want but you can see it in the pics
.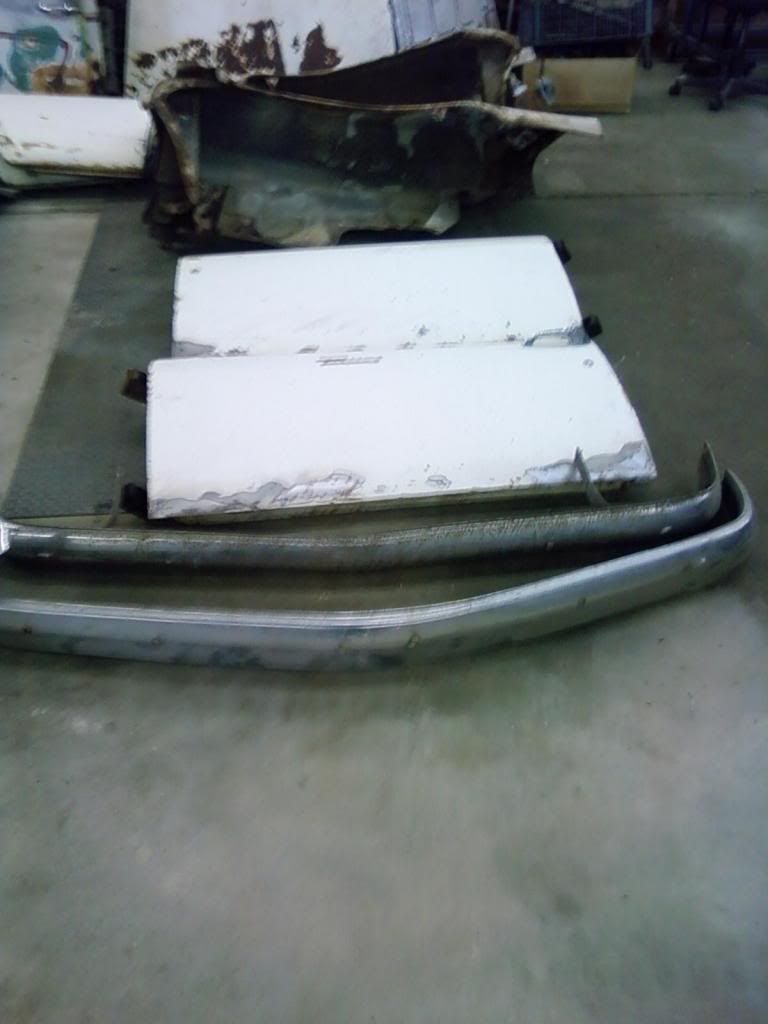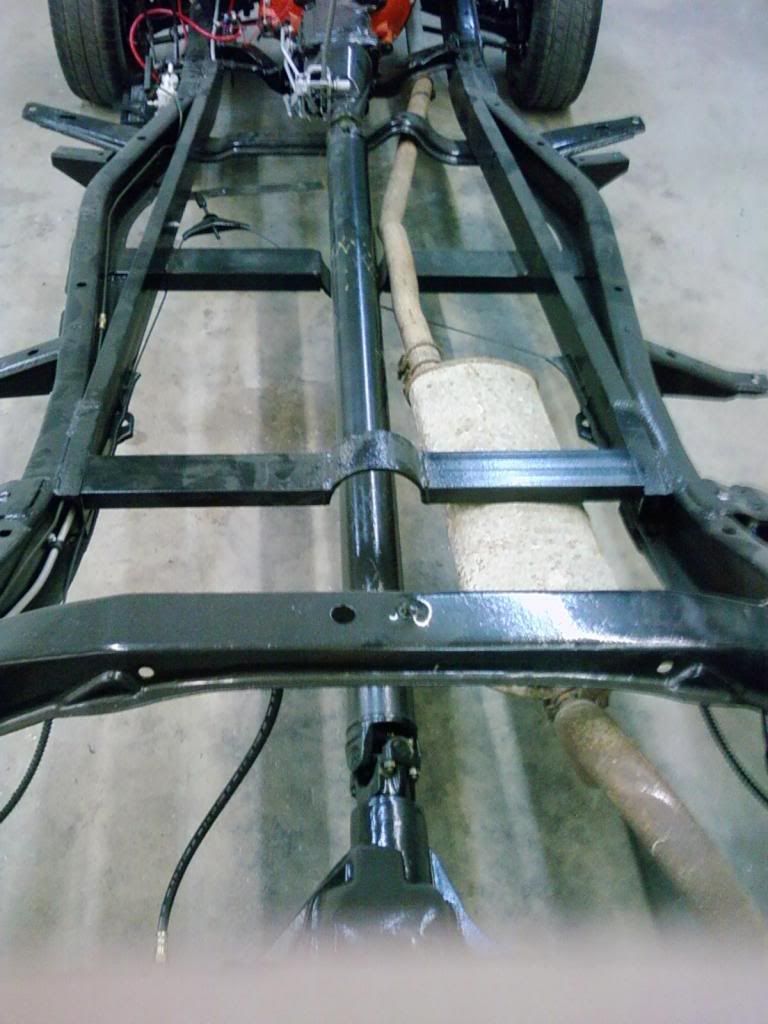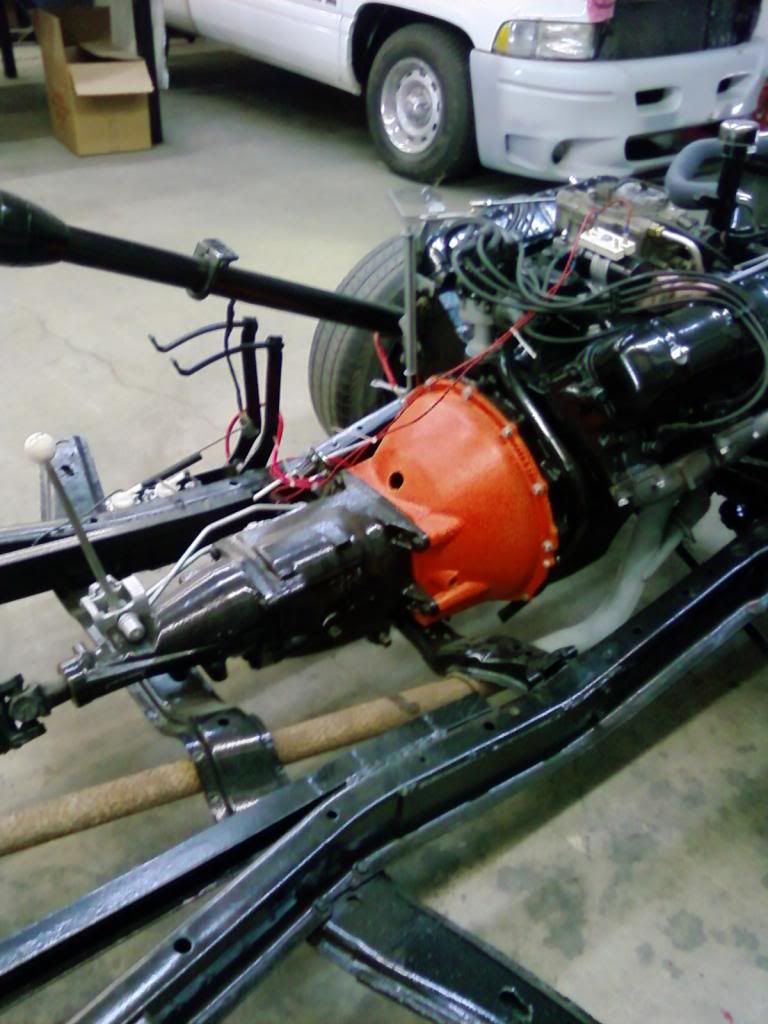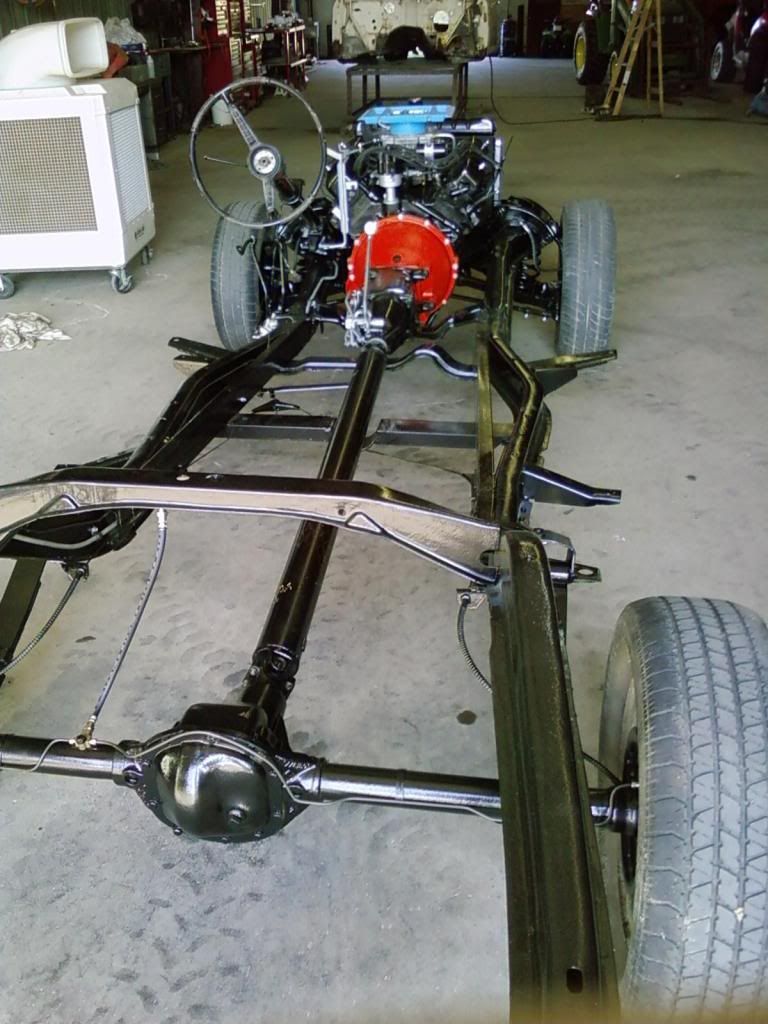 Also be before I finished typing I got a hold of a guy here in my town that has a bunch of engine parts, and brake parts but that's mostly unimportant. He also has engines and speed parts. We'll meet this weekend.