While not exactly Stude specific, it is work done to a Stude....

The doors were gutted on this race car, and there was no latch at all on the inside of the passenger door.
Kind of strange, since there is a passenger seat in there...
The drivers door had a lawn mower shifter handle hooked up to a cheesy flat stock pull and pivot.
That had to go...
What to do? Store bought race car stuff is expensive.
Build it from scratch.

Cut some aluminum plate from scrap stock (CASO, you know!)
(Bolted two plates together to make the two handles at the same time)



Milled and drilled the handles...



Decided on the position. Drilled the pivot hole (and built a threaded pivot point), and cut the handle slot in the top of the door.



Drilled and milled the 'finger pull' escutcheon plates (My Dad always told me to make my brackets do more than one thing
)



Re-did the pull rod(s) with spherical rod ends, put a bend in the handle, and put it all together.



Made a little YouTube video 3/4 of the way through the project...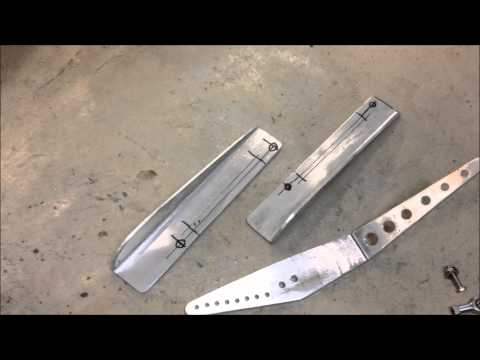 More about this Stude drag car build can be seen at:

http://www.racingstudebakers.com/foo/viewtopic.php?f=9&t=2230
Jeff