Congratulations to our own
Lanny
and
Barb Bertram
of Avon, Indiana, who won this evening's
Indy Hi-Winders Pick
at the Danville IN multi-make cruise-in around the town square: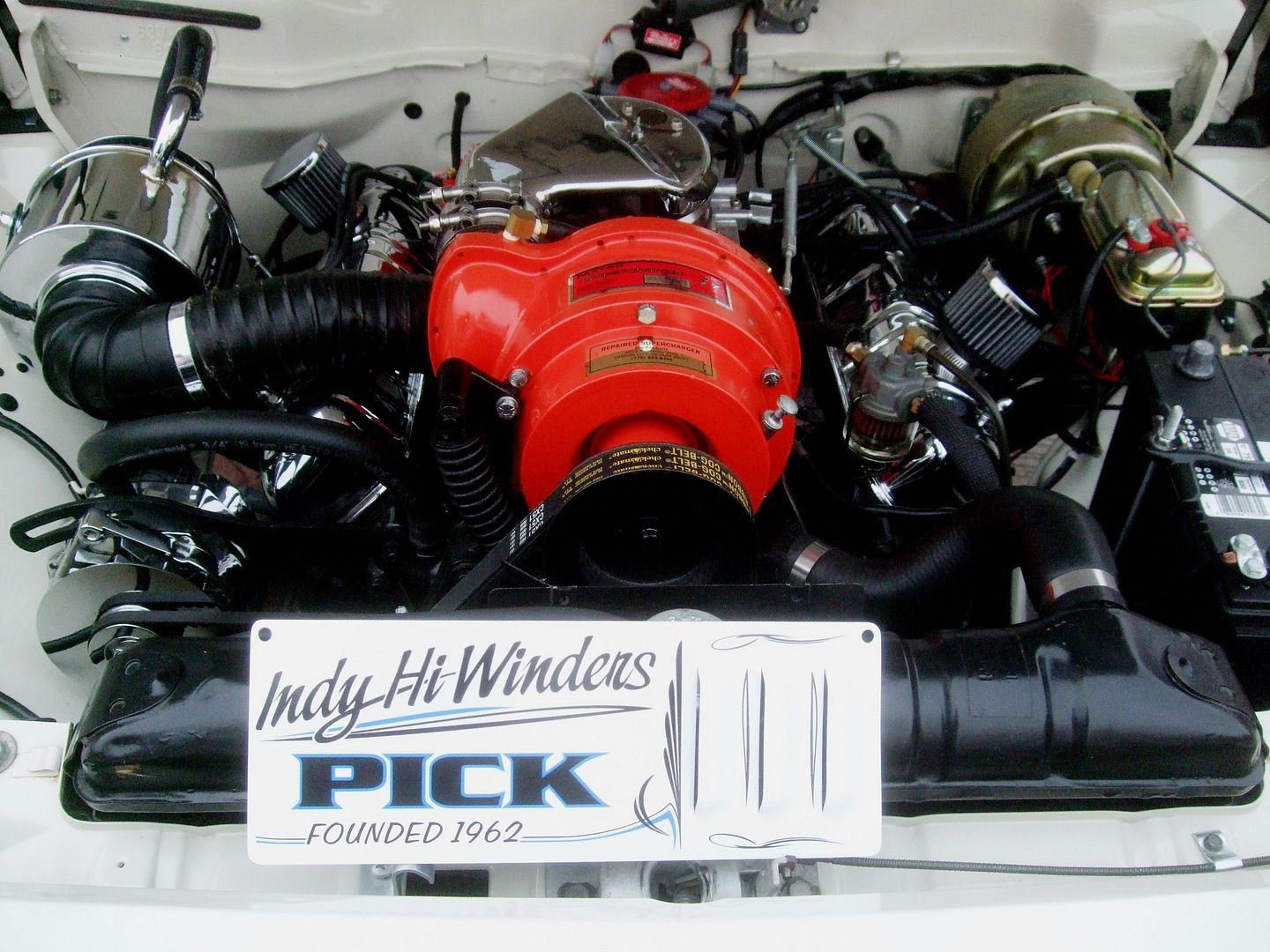 This was the First Friday Cruise-In sponsored by Danville merchants, Danville being the County Seat of our Hendricks County IN, the first county west of Indianapolis proper.
Well over 100 cars were at the cruise-in
, all around the blocked-off town square and for a block in all directions. The place was packed and the joint was jumpin', as those of us older than dirt occasionally say.
We had five Studebakers present: Lanny and Barb's 1963 R2 Lark Custom 2-door, Tom Flynn's dark blue 1960 Lark VIII 4-door (with straight stick!), Bob Fox's red 1960 Lark VI convertible, Chad and Elizabeth Walker's pretty Rose Mist 1963 Lark Six Regal 4-door, and my white 1964 Daytona. There were no Packards or Hudsons, and maybe 3 AMC cars. So there were still over 100 collector cars ranging from Corvettes to Mustangs to MoPar E-body cars; many of them
-indeed, most of them-
gorgeous.
Indy Hi-Winders
is a large, multi-make hot rod club well known in central Indiana, founded and in continuous operation since 1962. They have a crew that goes around to various car shows and selects one, yes,
ONE
and only one
at each show to honor as their
PICK of The Show.
The car is then featured on their website and Facebook page and such.
So, of all the cars at Danville's cruise-in tonight, they selected Lanny and Barb's immaculate, Ermine White, factory R2/4-speed 1963 Lark Custom 2-door as
The Indy Hi-Winders Pick of the Show!


This is the
coolest of beans
...almost flash-frozen as a matter of fact, it is so cool.
Congratulations again, Lanny and Barb; well-played.
BP