Newbie
(well, it was his first post!)
Mike Lynch
from Phoenix posted a request for more information about a certain 1963 R2/4-speed Lark that drag raced in Phoenix back in the day:
The Whistler.
Rather than tag along at the end of an older Ted Harbit topic, I thought I'd post what I have about the car in a new thread.
Here goes.
It all began with a period clipping I cut out of the June 1963 edition of
Speed Mechanics,
Pages 29 and 30: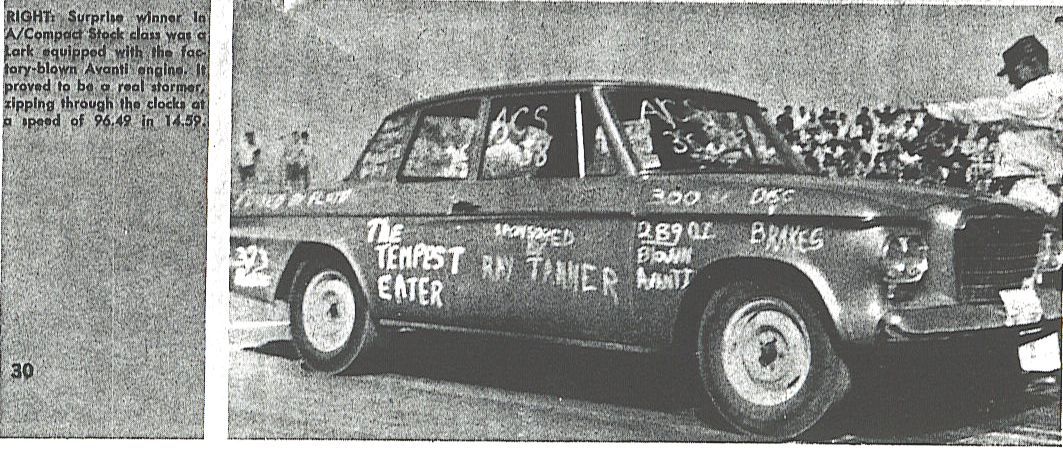 Depending on your screen and monitor, the caption beside the above picture might be difficult to read. Here's what it says:
"Surprise winner in A/Compact Stock class was a Lark equipped with the factory-blown Avanti engine. It proved to be a real stormer, zipping through the clocks at a speed of 96.49 in 14.59."
Ray Tanner Motors
in Phoenix promoted high-performance Studebakers as much as anybody; he sold a lot of them. Apparently, "the boys" decided to campaign one of their own!
I wrote them the following letter, which is self-explanatory. I was two months shy of 18 years old when I wrote it: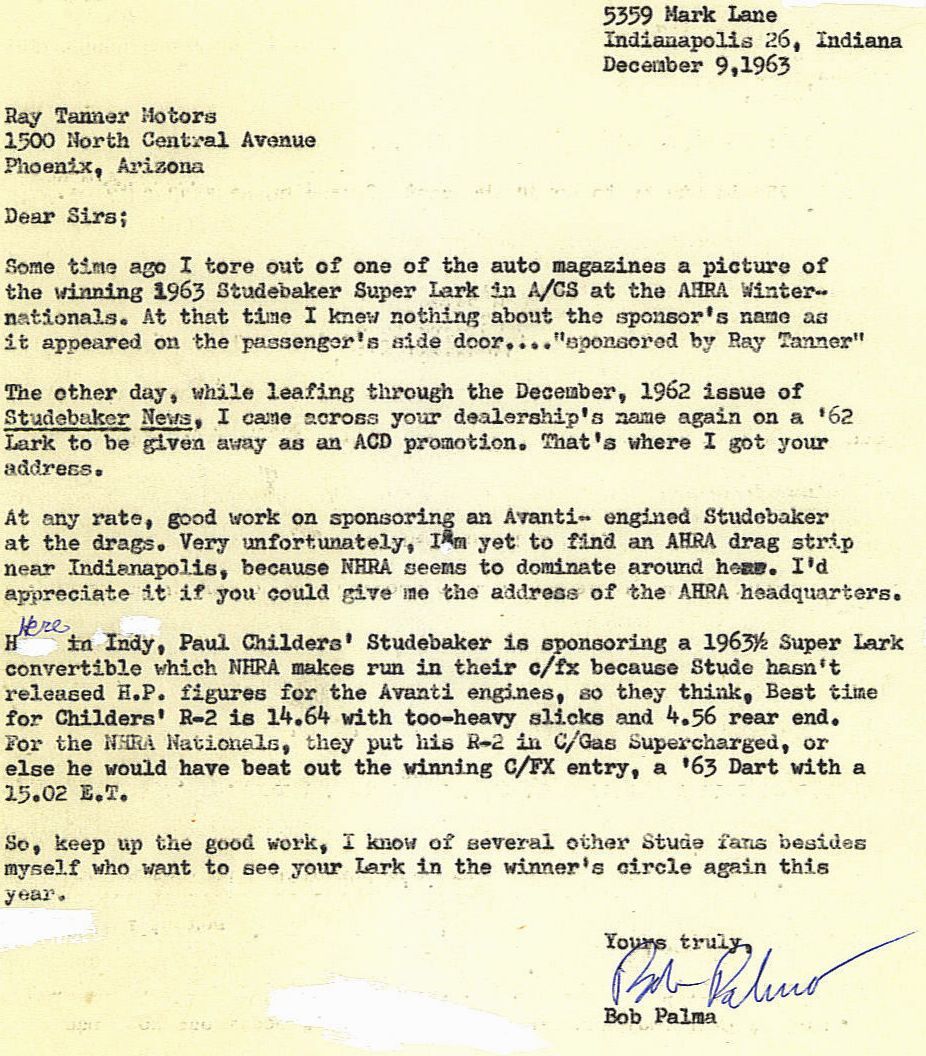 I got the following nice letter and photo in reply. Again, self-explanatory. (Yipes; sorry for the poor cropping):
Page 2:
Floyd Mendenhall enclosed a nice, glossy B&W photo of the car with his letter, as then being raced, that I have thankfully kept in good shape almost 50 years now: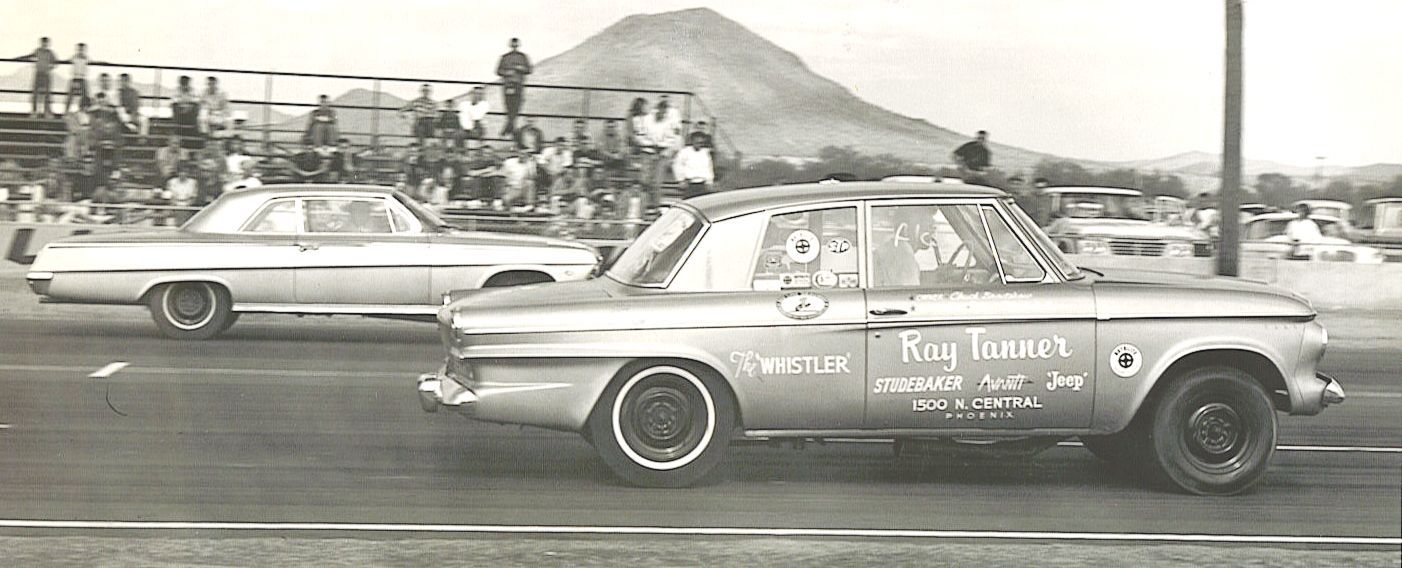 Yes, I have examined that Hawk on the extreme right side of the photo, behind the fence, and I'm fairly certain it is a 1956 Golden Hawk among the spectators!
To answer the next question,
The Whistler
is yet to be located! There are no known color photos extant, but "we" have analyzed it to death and are fairly certain it is
Blue Mist.
Andy Petrass has done extensive research and, by elimination, I think we have it whittled down to being one of two possible serial numbers.
They are somewhere else right now and I need to leave for a meeting, so I'll post them later when I locate them.
Enjoy, all...and thanks for asking, Mike!
BP