Ah more pictures..
Note: Racing Photos Courtesy of JR Bloom. Please do not redistribute.
This picture was taken in Nov. 1963. First note.. Its now called "The Whistler."
Notice both drivers.. Its like they are hugging the steering wheel so they can probably shift better.. or maybe some rule to lurch forward for safety..
Who knows..
This is Bob's original post picture.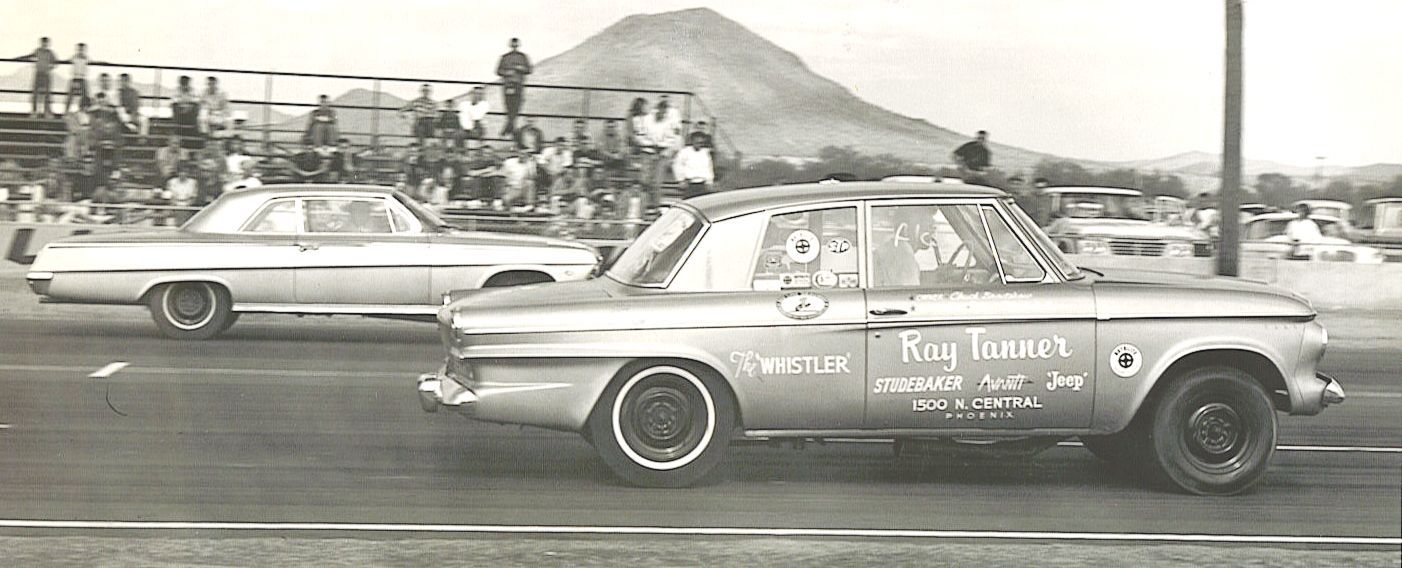 The Impala and the Whistler had sporty white wall tires on the rear, while the 60 has them on the front. I guess the 60 Lark didn't get the memo..
But no one noticed a sticker on the instrument panel at the beginning of the post, so I'll make a comment on it..
it said, "Don't be caught dead sitting on your seat belt"
Was this a message from ADOT (Az Dept Of Transportation)?
No.. I do not think so..
More likely if you got caught not wearing your seat belt on the track, you were disqualified..