'Went into our License Branch today to get a fresh title underway for the Texas Wagonaire. (

Rule #1: When you acquire another collector car, immediately turn in the title and

title it in your name

so your spouse/estate doesn't have trouble disposing of it upon your demise.)


Anyway, lo and behold, here was a fresh addition to the literature rack, soliciting Hoosiers to buy a specialty license plate about Abraham Lincoln:
I immediately recognized the '50 (by the reflections in the bullet-nose) as having been photographed right where it is on display at The New Indiana State Museum. It is, in fact,
the same car photographed below
when it arrived from Ohio mid-September 2000 for ultimate display in the new museum, which was not yet under construction at the time: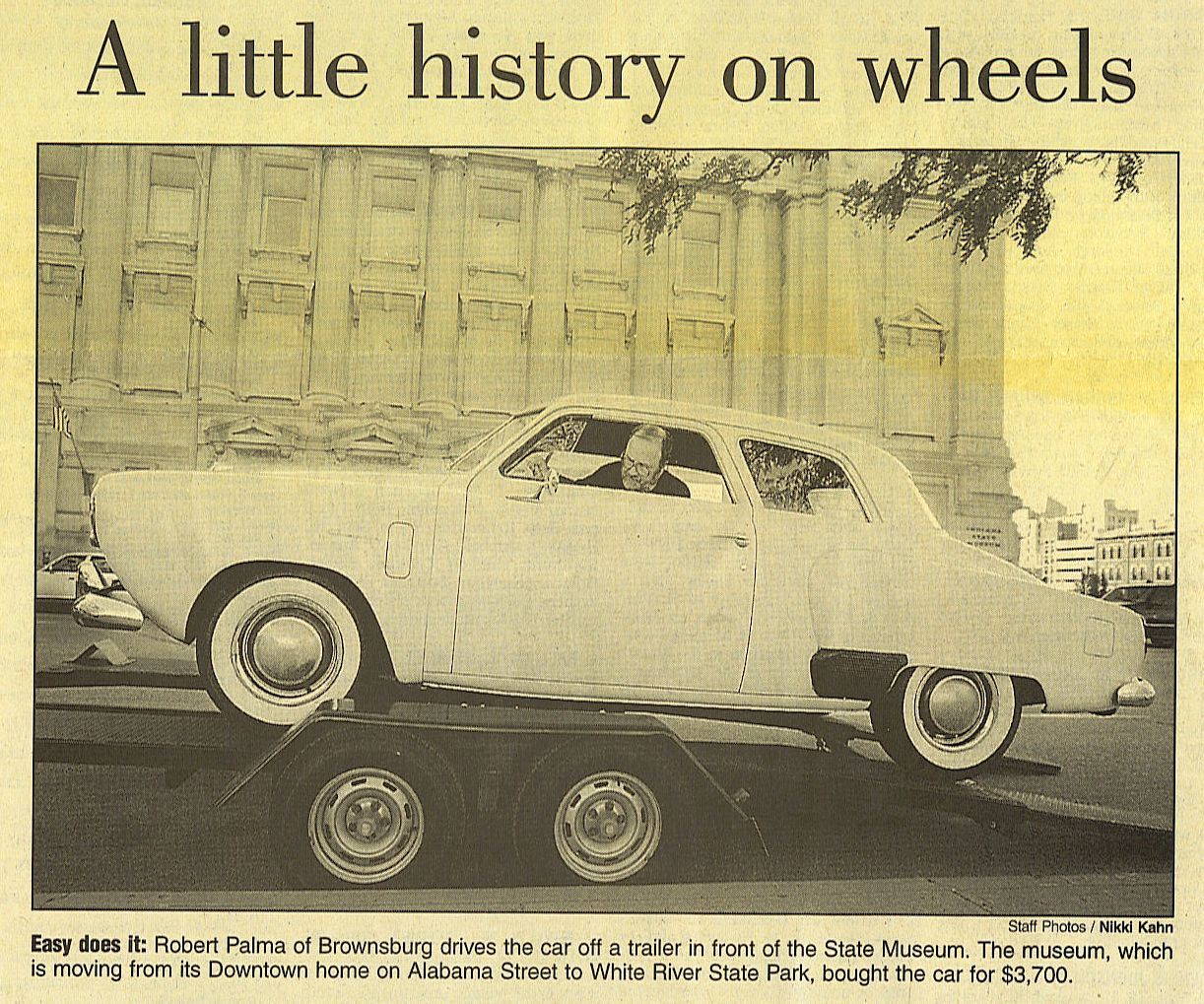 Cool beans.
BP