Many Forum members have been following my odd quest to accumulate
all four 1964 Studebaker Daytona models (body styles)
in the same color,
Astra White.
That quest was completed 115 miles south of Dallas TX in the little town of Eddy on Thursday, January 31, 2013.
I hadn't set out to do this when buying my 1964 Daytona Hardtop 36 years ago, but when I chanced onto a 1964 Daytona Sedan in Astra White in 2002, I thought
..."Gee, why not get the other two 1964 Daytona body styles in Astra White and have a whole set?"
The
hardtop
was built October 23, 1963 and I purchased it September 20, 1977.
The
sedan
was built September 23, 1963, and I purchased it August 28, 2002: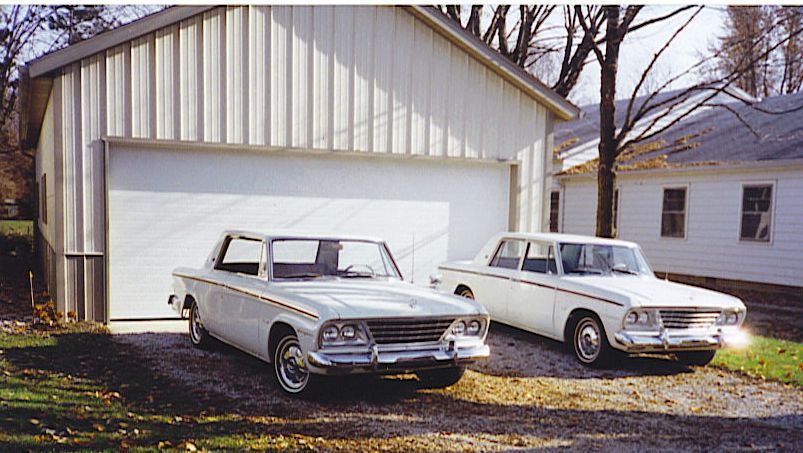 You'd think a South-Bend-built Astra White 1964 Daytona Convertible would be the hardest of the set to find, because they only built 99 of them. Fortunately, I was able to acquire one of the 99 from Forum Member Leonard Shepherd Jr. on October 18, 2007. It was built September 5, 1963.
Of those 99 convertibles, 17 were built with black tops and black interiors. This is the
first
one of the
17,
arriving in Brownsburg IN a couple days after purchase from Leonard in Richmond VA: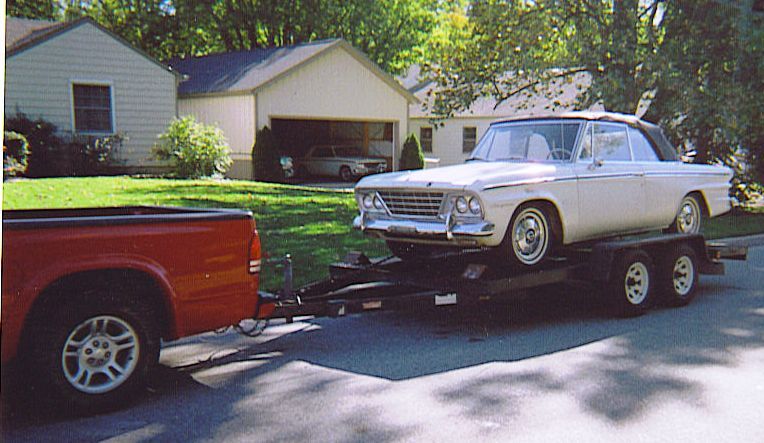 An Astra White 1964 Daytona Wagonaire, preferably South-Bend built with sliding roof, proved more elusive. (Yes, a fixed-roof version would technically not be a Wagonaire.) I don't know how many they made, but it was surely more than 99. However, wagons tend to be used harder than convertibles, so we would expect them to have a higher attrition rate.
I had looked at two Astra White 1964 Daytona Wagonaires in the last ten years, but, quite frankly, they were grossly overpriced; I mean, terribly overpriced by at least 50% or more...for what they were; everything is worth something.
Finally, with special thanks to Finland SDCer
Pekka Polvinen
for putting me onto it, my long time (44-years!) SDC friend
Howe K. Clark Jr.
and I just returned from Texas Friday evening, February 1, with my "new" Astra White 1964 Daytona Wagonaire on the car trailer. Round trip for acquisition was 2,033 miles on the trip odometer.
There were several reasons we had to get it ASAP, so took a chance on the weather and headed out at the crack of dawn Wednesday morning, January 30. Indianapolis had already set a record
high
temperature for the day earlier in the morning; 65 degrees at 1:30 AM.
We got out just in time;
within 24 hours it was well below freezing!
God surely blessed our mission for the return trip: On Thursday evening, January 31, there was a bad snow storm that produced a terrible 40-50 car pileup on a stretch of I-70 that we would travel the very next day; Friday, February 1. However, by the time we went through 24 hours later, it was single-digit cold but the sky was crystal clear and the road was bone dry!
Here is the Wagonaire at its new home in central Indiana. It was built October 30, 1963 and shipped to Texas November 8, 1963. So AFAIK, it was away from home almost 50 years until brought back Friday, February 1, 2013: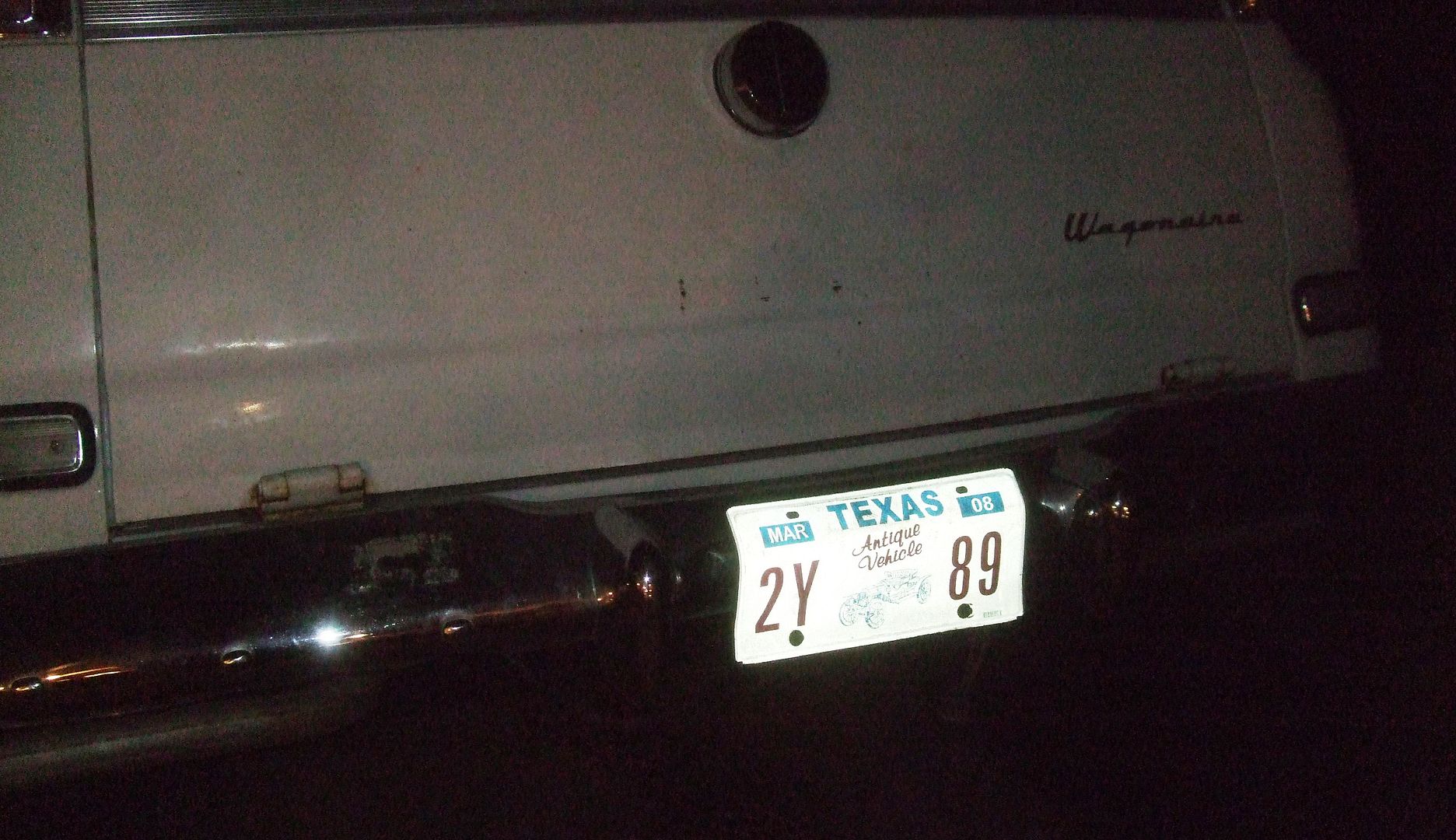 But
the very next morning,
barely 8 hours after the above pictures were taken, this is what we woke up to! "No problem;" we were safely back home: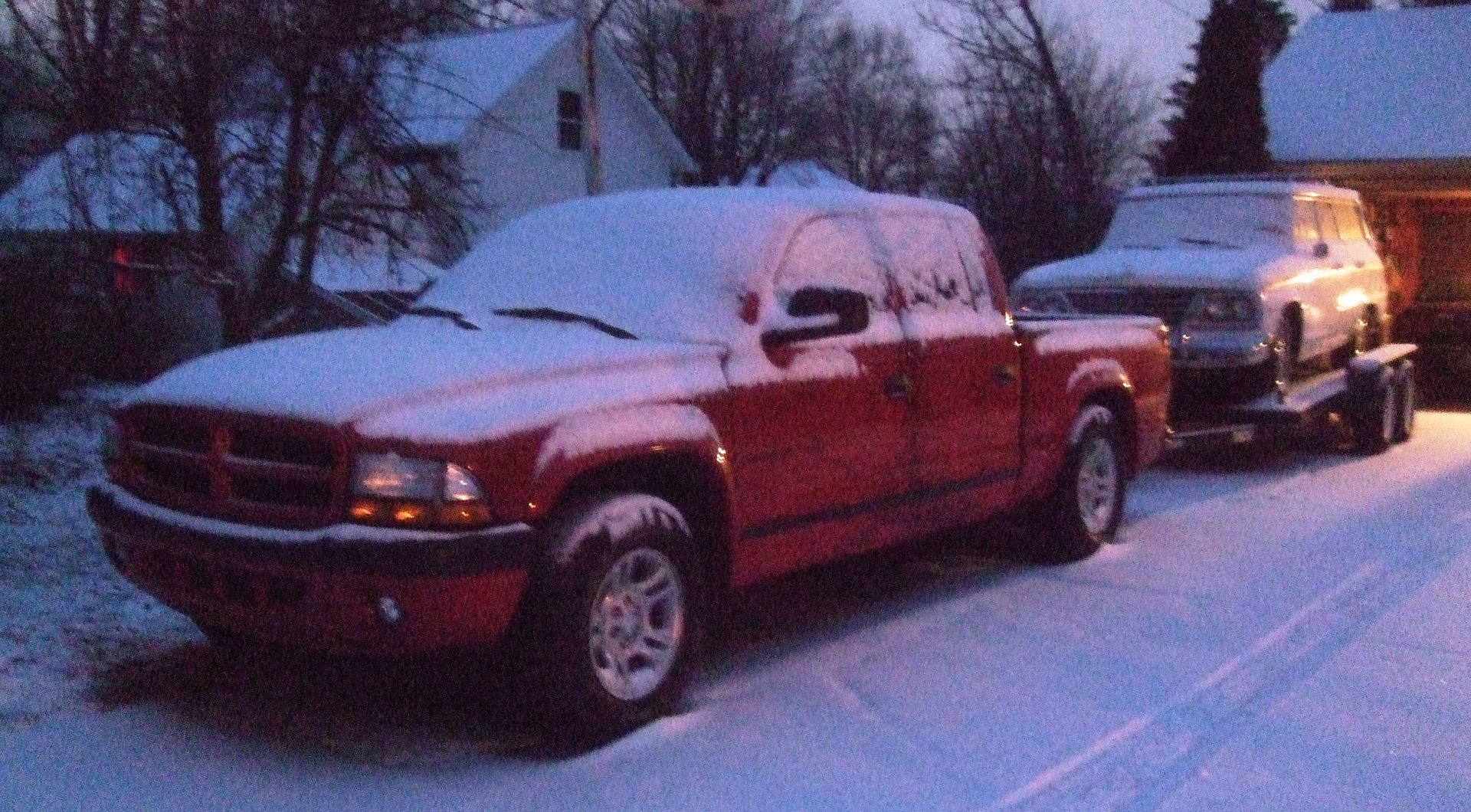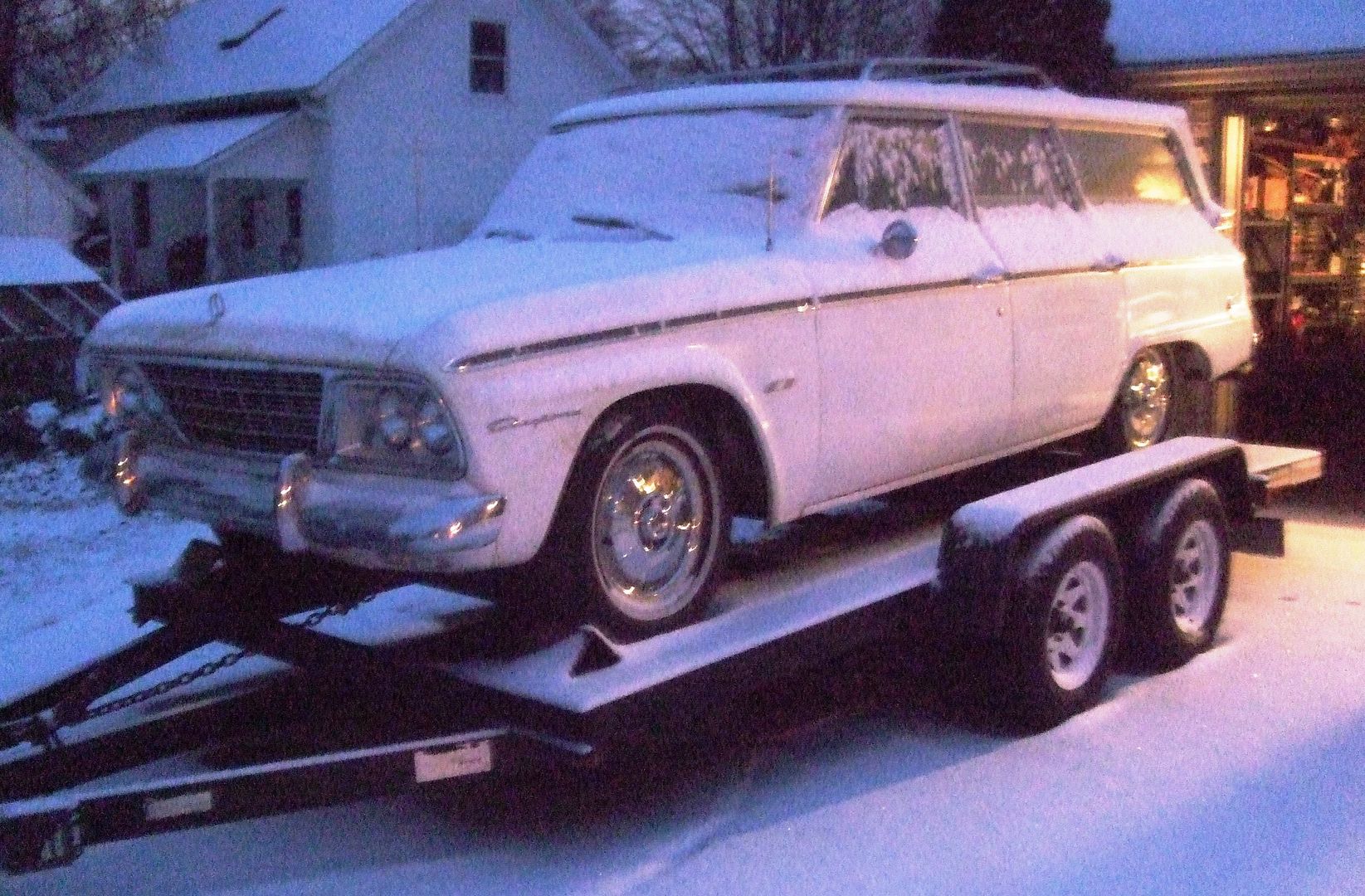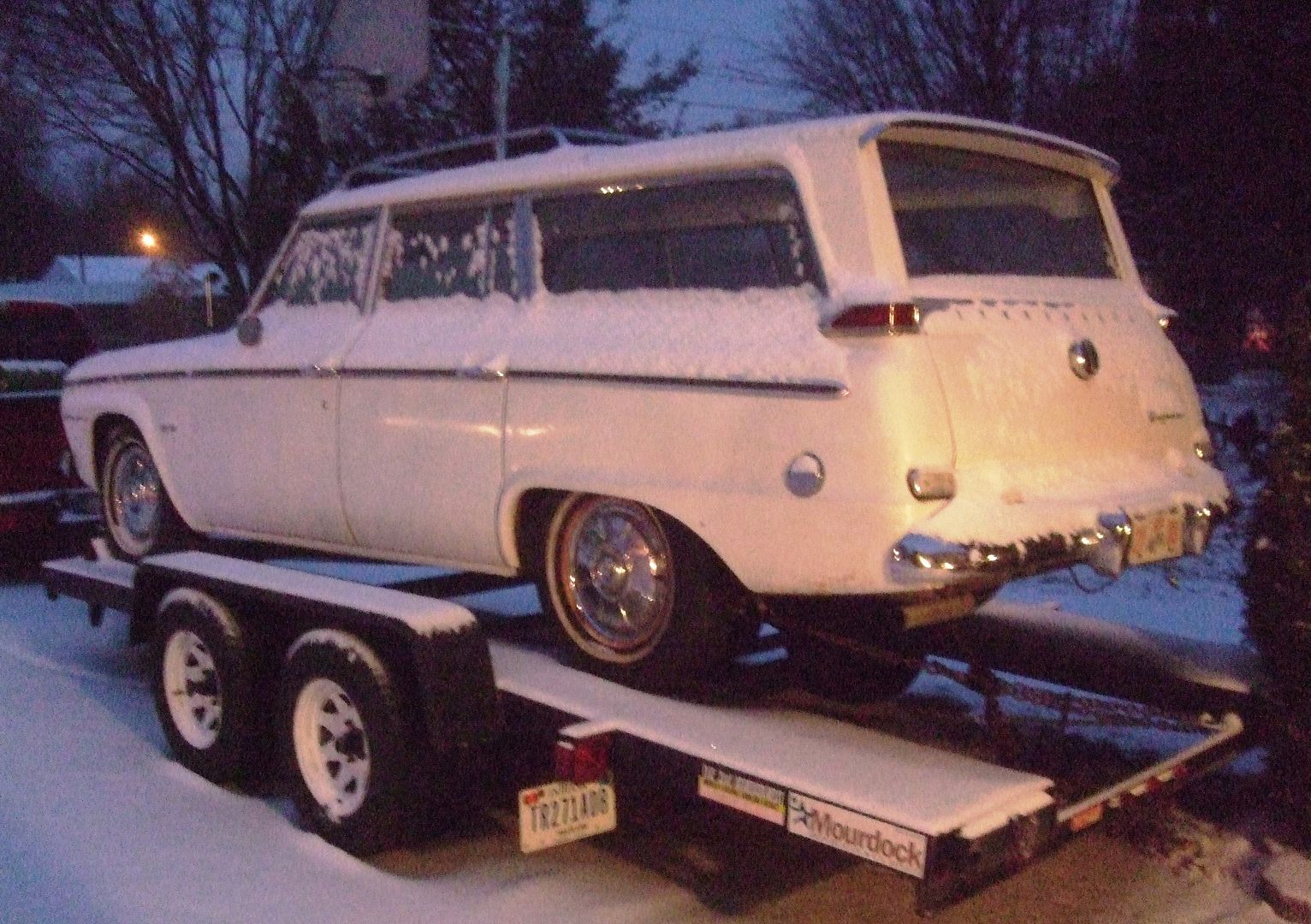 YIPES!
On Thursday, January 31, it had been much warmer in Eddy TX, when SDCer
Vic Collingham
tendered the keys to the Wagonaire:
The car runs and drives well, but Vic advised that it was sans battery, so I knew to bring my own. Howe Clark was certain to snap an appropriate photo of the
battery hold-down
being securely in place before the Wagonaire was driven onto the trailer: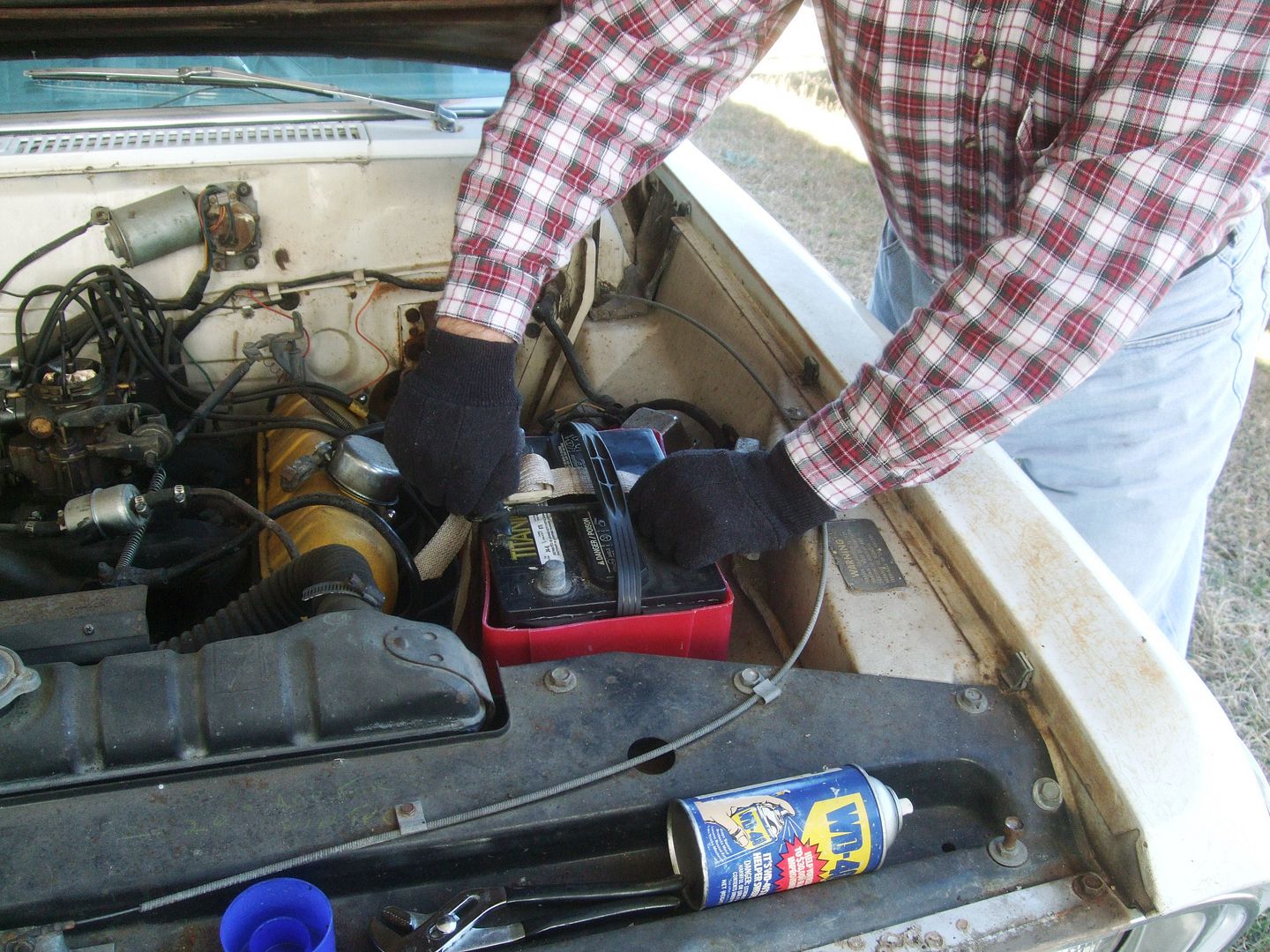 Yes, the car needs paint but rust issues are so negligible as to be non-existant for a midwesterner...and I bought the car only
17 miles north
of where it was shipped and delivered new: Temple TX. Small world!
Thanks again so much, Pekka, Victor, and Howe.


Now, off to shovel snow...and now that I think of it, I believe that's the first time I've ever seen an overnight snow on the 2002 Dakota Quad Cab I bought new in August 2002! I don't use it for much except trailering; it turned only 38,000 miles on the way back from Texas on this trip, spending most of its time in the Morton Building with the car collection.
BP