'Been out of town this week vacationing in
Charleston SC.
Cari and I were visiting son
Joe
and daughter-in-law
Melissa,
checking out Joe's new culinary assignment as Executive Chef at
High Cotton
in Charleston's famous historic district. This entire building is
High Cotton
, all the way to the corner. The awning only covers about half the front: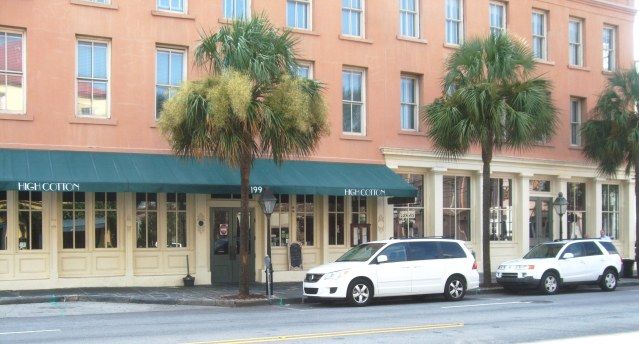 Joe is really enjoying his new position. He was able to come out and say "hi" while we were dining with our daughter-in-law at High Cotton Thursday evening, August 16:
While in town, I wanted to be sure to look up famous SDC Forum Member
Bob Bruner
and check out his
1963 Champ
that had been in the serious accident several months ago. It has since been nicely repaired.
If you remember, we had quite a discussion of Bob's "adventure" here on the forum. The NOS right bedside from Studebaker International has been installed on Bob's Parchment White Champ and it is back in service: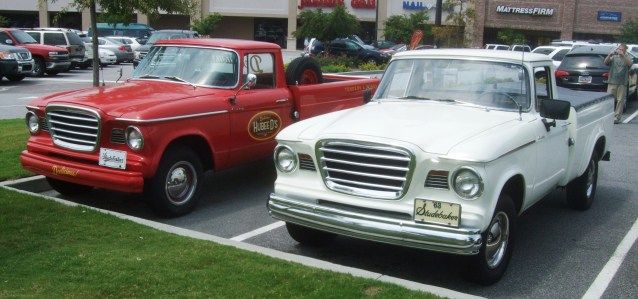 Bob picked me up for lunch Thursday, August 16. We went to lunch at a unique eatery known as
Hubee-D's
south of Charleston on U.S. 17. The owner of
Hubee-D's
uses the
red
1963 Champ to promote the business. Bob Bruner owned the red Champ at one time, when it was white: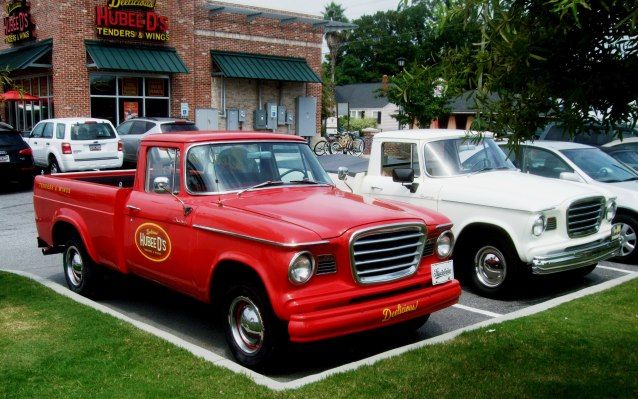 Again if you remember, Bob Bruner is in the construction trades in historic Charleston. He happened to know the architect working on this new, "one-off" restaurant. The restaurant's owner became enamored with Bob's first truck and decided to buy it and adopt it as a centerpiece for his new eatery.
It was running and driving (289/overdrive) when he bought it, but Bob reports it has been sitting here unoperated for a year or two; not good. Still, it looks good and is cute, right on the corner of the parking lot to atttract attention.
Inside the restaurant, one entire wall has been painted with a huge mural depicting the red Champ in a rural setting. (Most of the distortion is in the mural, not the photography):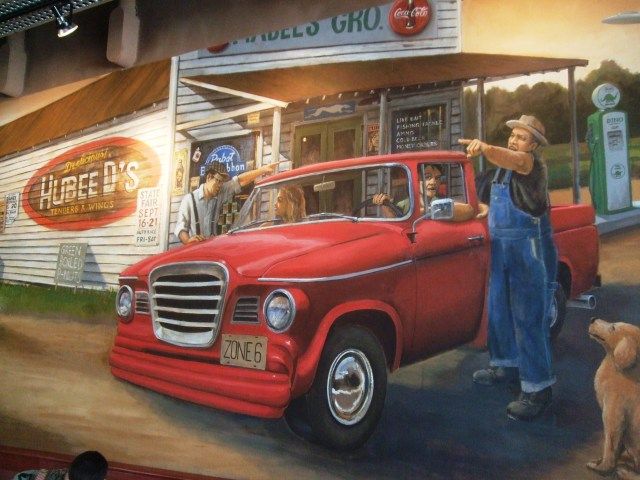 A cute theme, and well-received, we understand.
It was good to finally meet
Bob Bruner
and be taken on a guided tour of Charleston's Historic District for
"the rest of the story."
Here's Bob on the right, beside his 1963 Champ 259 V8 with Flightomatic. We drove it to lunch and it's a good runner!
Thanks again for lunch, tour, and local color information, Bob. Much appreciated, as are your efforts getting The Studebaker Truck name out and about historic Charleston, South Carolina.
BP