So yeah, I finally got a pizza from the Studebaker truck.
It took a couple hours because the line was miles long most of the day :-)
Here's the young couple running it working their tails off: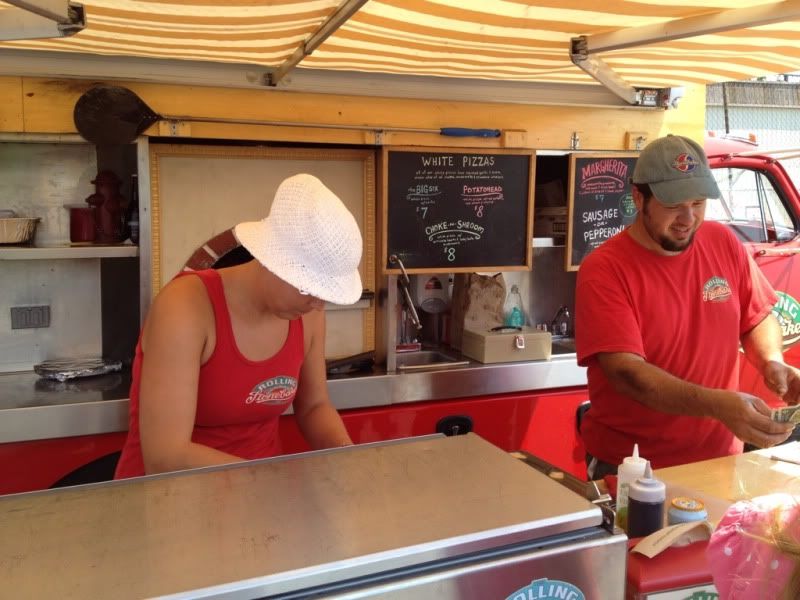 And, here's my pizza:
Sausage, mushroom, and onion, super thin crust, baked in a real wood fired oven. About 8 inches in diameter, nine dollars. Tasted very good.
Maybe a tad pricey, but all considered I didn't think it was bad. Bravo to Stonebaker, the Studebaker pizza truck!