The Indianapolis 500 Festival Cars?
There are't all that many of them accounted for, all things considered.
If it was originally Hemi Orange and you're not sure, PM me the Serial Number. I'll check it for you; I have the Serial Numbers of all the 1971 Indianapolis 500 Dodge Challenger "Pace Car" Festival Cars that were used here for the 1971 race, and to whom they were assigned during the month of May.
(Here, my Hudson friend Larry Kennedy stands with his car on the right, with Pace Car Graphics: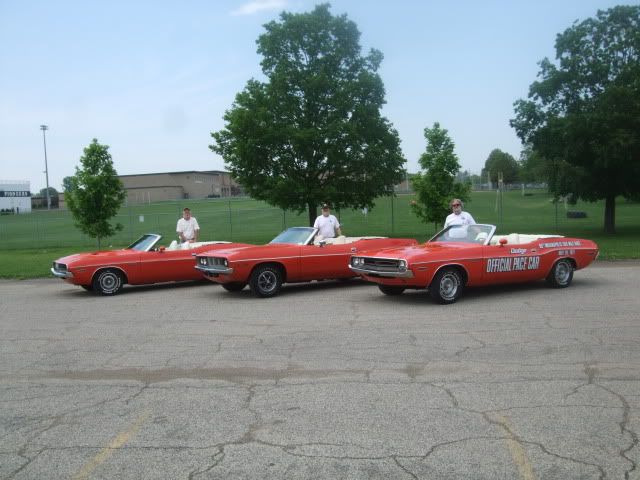 It is a documented 1971 500 Festival Car. Ironically, it was assigned to an Indianapolis Motor Speedway Board of Directors member named Kennedy!
No relation.)
It's a long story, but in the course of buying and selling collector cars through the years,
I actually owned all three cars
in this photo at one time or another...and still own the Barracuda in the middle, of course.
BP