I had the opportunity this week to try and tighten up the door gaps on the Kelly 1987 Avanti #142 and repair the passenger power window. See the registry here:
http://www.studebaker-info.org/AVDB2...0142x0911.html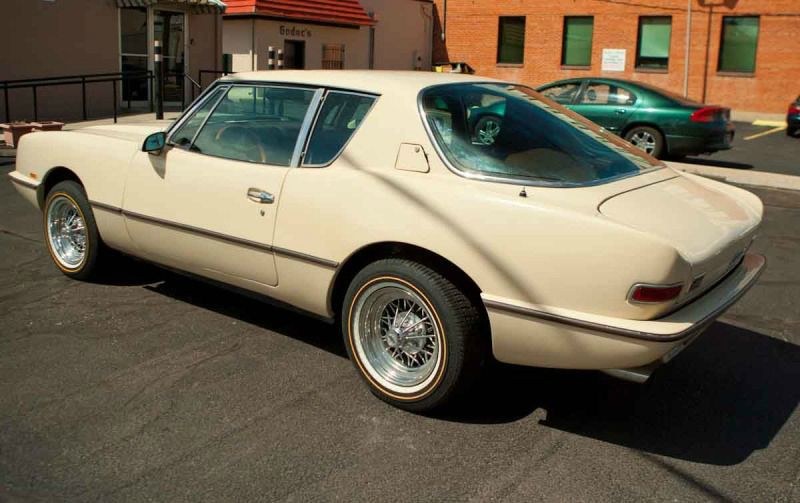 Passenger Door panel had this underneath, looks like the assembler's initials and a date: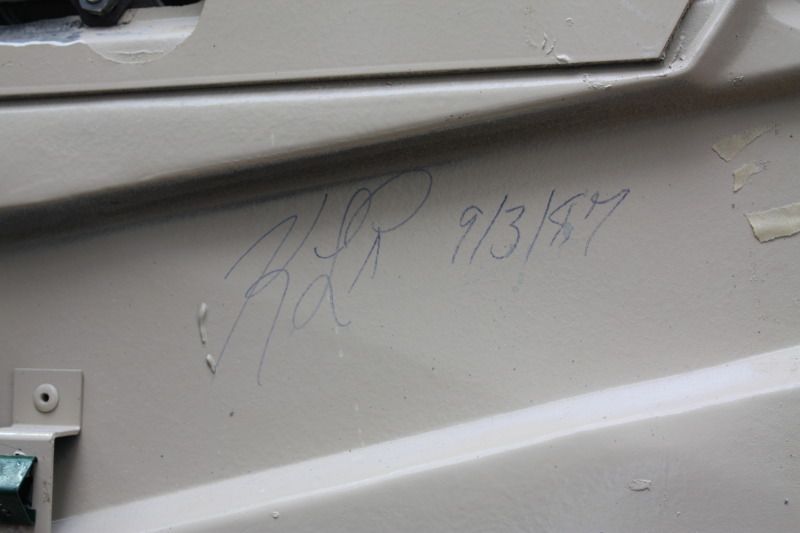 Attention was turned to the drivers side door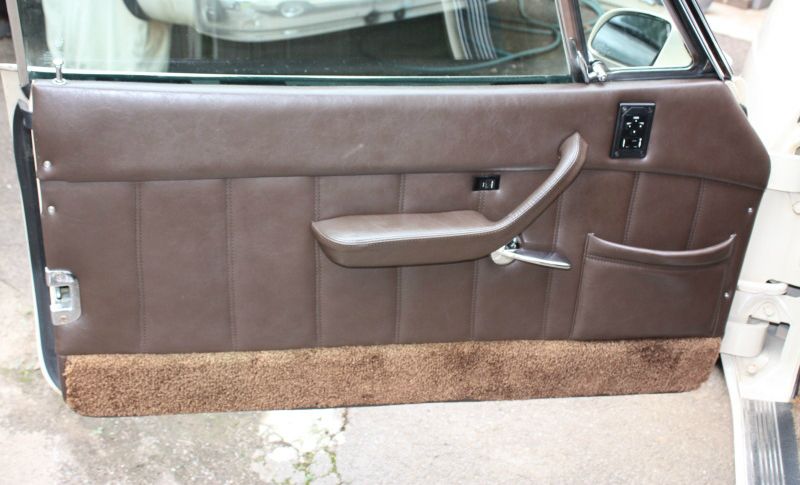 Here is the car number on the cardboard rear of the panel:
And again initials but with an interesting message: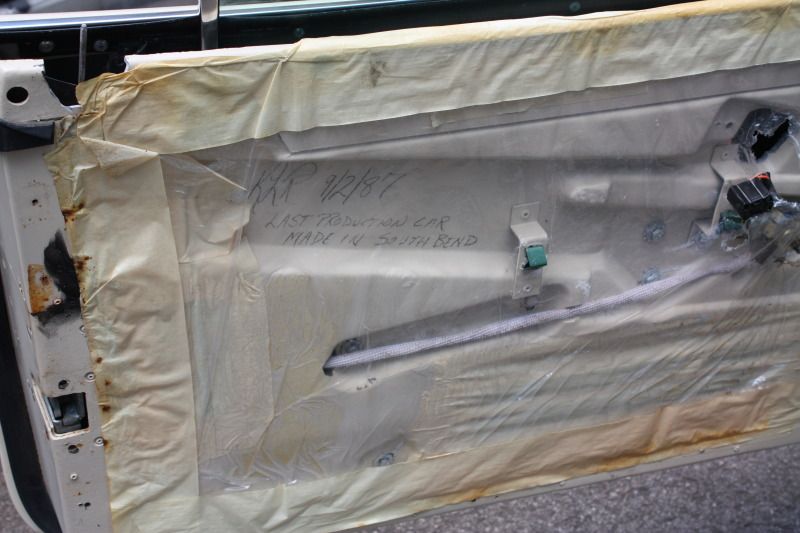 Closeup: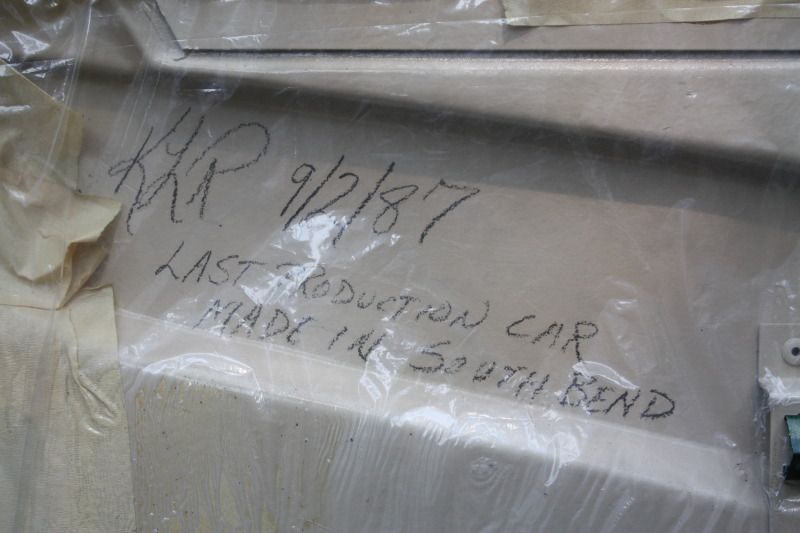 This car was sold with 332 miles on 5/6/88 in Youngstown, Ohio. Google maps says a general distance from South Bend to Youngstown is 313 miles. Looks like it was the last car produced in the old Studebaker factory.