Doors Open in a province-wide initiative taking place in various communities, the main focus being on landmark buildings, businesses, et cetera, opening up for public viewing. This year, Burlington decided their Doors Open should incorporate a car display, and specifically the SDC Hamilton Chapter was invited to exhibit our vehicles...these pix are from Sunday's show but there was also a showing on Saturday, during the first half of which it poured rain, nevertheless several real troupers did turn out! I was working Saturday but my Lark attended anyway with new Chapter member John Thompson at the wheel. Five other Studes/Avantis plus the Burlington fire department's 1923 Reo-Bickle truck were there Saturday; Sunday the count was nine Studes, the fire truck, and a '52 Ford pickup hotrod with '66 Studebaker gauges on the dash! Herewith a few pix...
The firetruck, owned since 1925 by Burlington FD and in service into the fifties...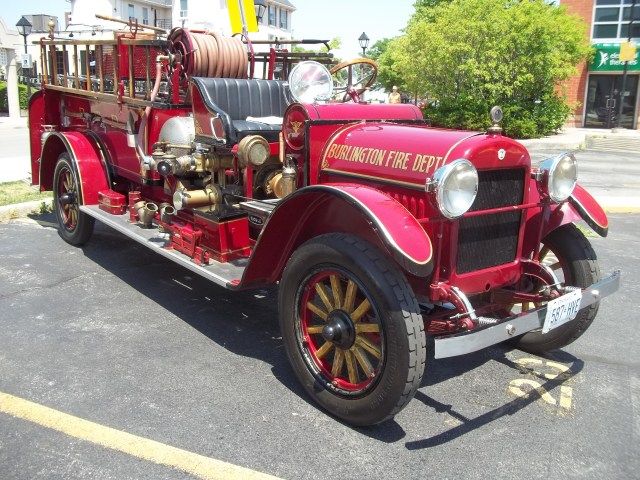 50 Champion
55 Champion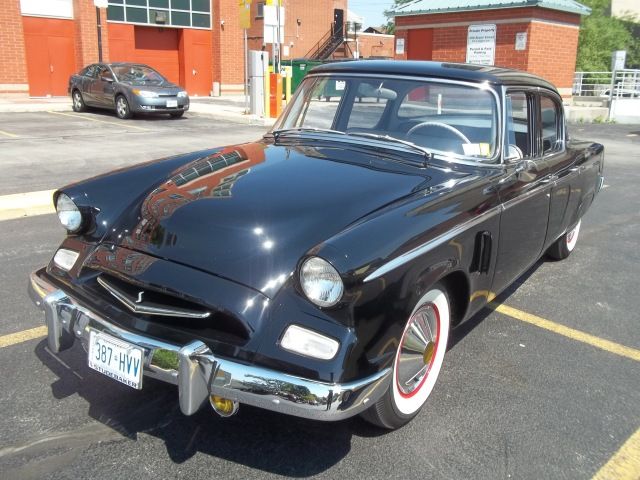 60 Lark Regal droptop
63 Lark Daytona droptop with my 62 Lark and the Chapter banner behind
Two superb 64s, a Daytona HT and an R1-engined GT Hawk
52 Ford...
...with very tasteful matching gauges!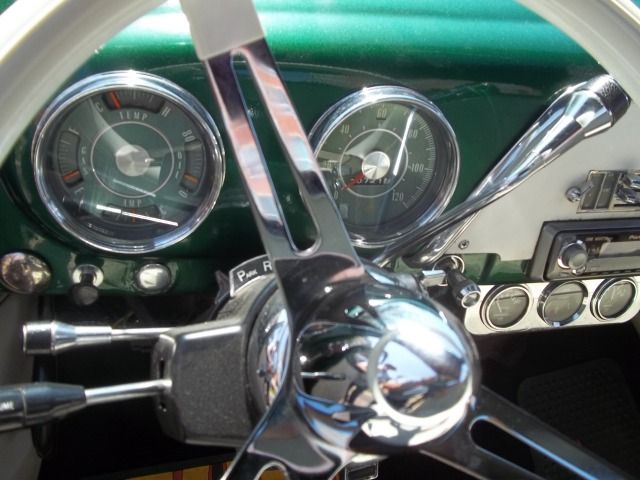 64 Avanti departs
As can be seen the Sunday weather was superb, and a good time was had by all; plenty of folks stopped to chat (but that's not clear from the pix since I waited for unobstructed shots!).
S.