I think I found a new driver and mechanic for the Bucket List Dream Avanti. Stopped by at the La Palma Meet and her friend took a few photos. She is the daughter of an SDC Avanti owner. I talked to him briefly and he shared the advance copy of the new AOAI magazine that had an article about the Lowey Cadillac. Her name is Lindsey and she really liked the car. I asked for permission to post these pictures and it was granted so enjoy. A pretty girl and a nice looking car. Only regret is had I known I would have washed the car so the pictures would have looked better.
Here she is getting familiar with the new manifold set up.
She looks comfortable sitting in the drivers seat. Wonder if she would be as comfortable at 200 mph?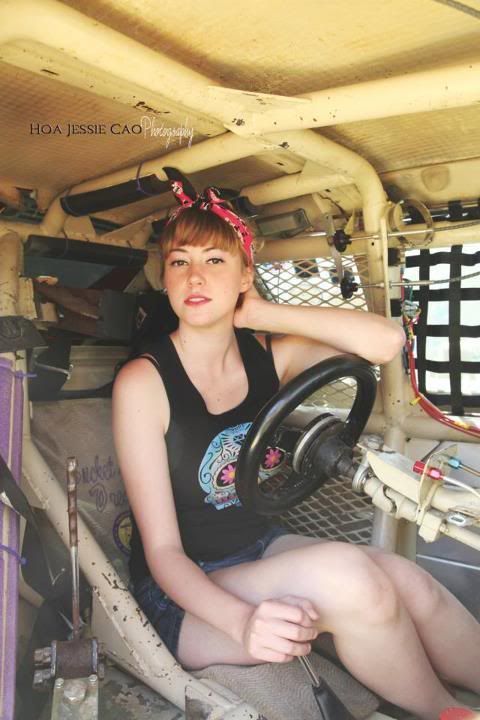 She even practiced the infamous emergency bailout procedure.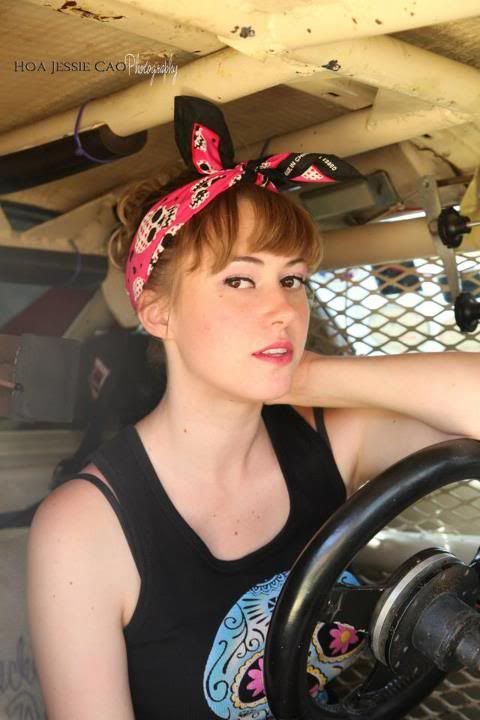 There were a lot of great looking cars at the show and the wife and I had a great time. Chuck and Lynn came up to visit their car and say Hi. Andy and Harriot drove their Bonneville set up 1959 Galaxie. Pictures of the car are on the La Palma post on the last page. Andy drives the car to Bonneville, races it and then drives it home. All by himself. Awesome achievement and ran 114 with a "Y' block for power. Thank you to all who helped make this event happen. It was the best therapy this cancer patient could get.
Dan