Needles to say I was the only one there with an Avanti however there was one guy with a Packard hawk. They do allow other makes so it wasn't entirely corvettes but Bairs corvette hosts the show there were over 250 corvettes and 130 other makes.
Anyhow when the promoters found out I had an Avanti the freaked out and handed me this.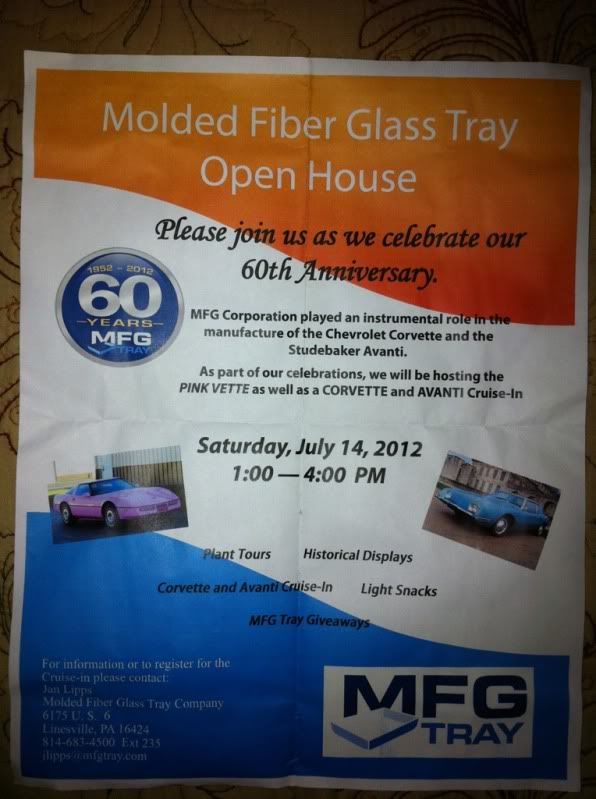 They said they obviously had plenty of vettes It only one Avanti so far and it wasn't a definite. So we need to get some more there.