We had a movie producer filming in the Studebaker Diner & Museum Saturday.
The Platters and Ink Spots).
http://www.youtube.com/watch?v=57tK6aQS_H0
Some old timers may remember this group and at 84 years old, he can still hold a tune well.
http://www.youtube.com/watch?v=ziYVE9BcftE
If you're getting close to 84, you can be a Great Pretender and sing along-
http://www.youtube.com/watch?v=Pzkszgjkj6Q&feature=related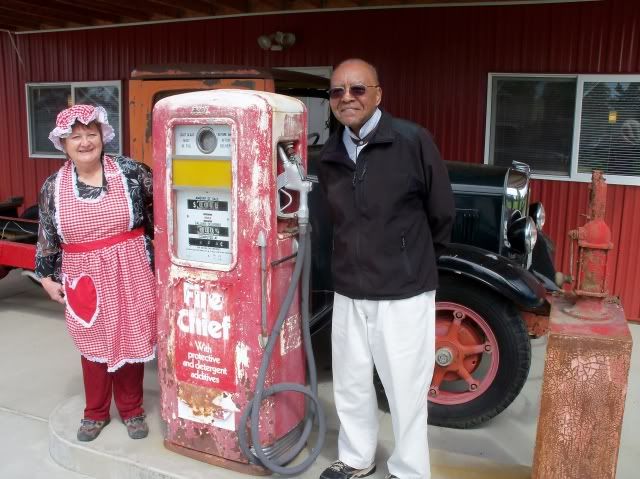 Shown with Jonny is one of the museum's great volunteer's, Ester, who always makes everyone enjoy their visit.
The ending of a previous film was shot in the Museum using the actors favorite car (a 1938 President) as the background.
They are web based and will have links to them after editing.
If you would like to hear Johnny sing some more Platters songs, or see some more Studebaker's be sure to join us in Bellingham for our Open House on Drive Your Studebaker Day, September 8th.
James