We were at the Wal-Mart meet at SB. Somebody walked up and looked at Molly and said, "Too bad about that dented door." I agreed. Then he said, "Well, I'm the guy that put it there!"[:0]
It was Bob Peterson from C and B Studebaker in CA. I guess he was moving it out for Dick and hit a post with it[B)] He was a nice enough guy that I decided against having him arrested, and he autographed his work for me: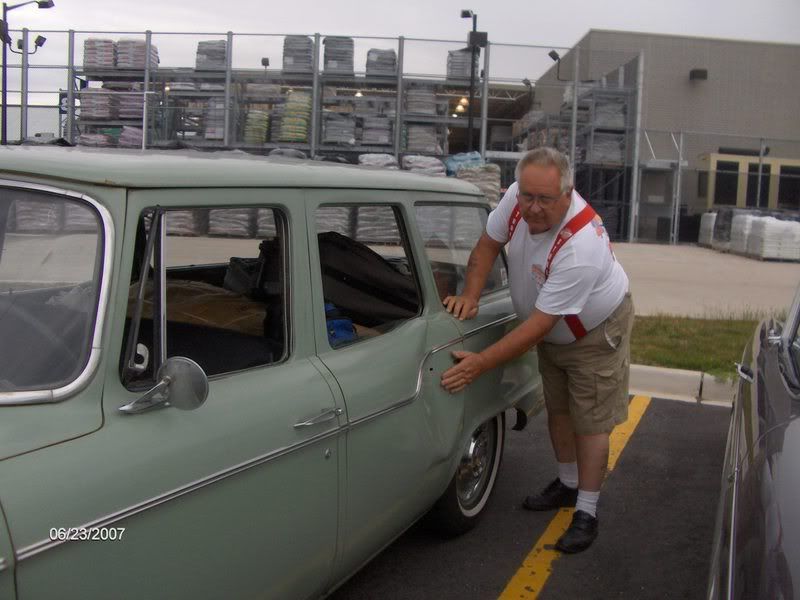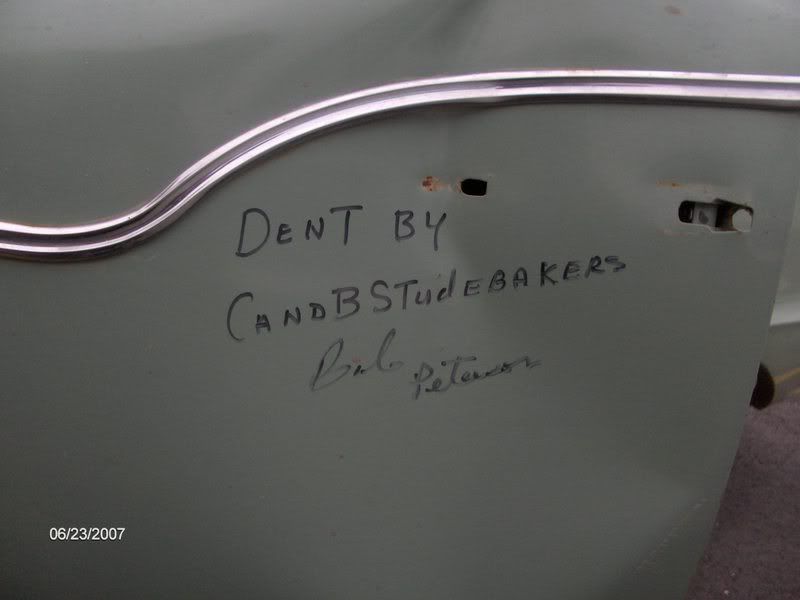 It was great meeting you, Bob... and I'll be in touch for some parts for this and my other Studes (even if you
did
pick on Molly for blowing a little smoke on the track
).
Robert (Bob) Andrews Owner- IoMT (Island of Misfit Toys!)
Parish, central NY 13131
http://www.cardomain.com/ride/2358680/1