I was just kidding about Dictator.
I really think Studebaker's best and most enduring name was
Champion
. People today who know little about Studebakers connect Studebaker with Champion...even the Keystone club used it on their Lark! [:0]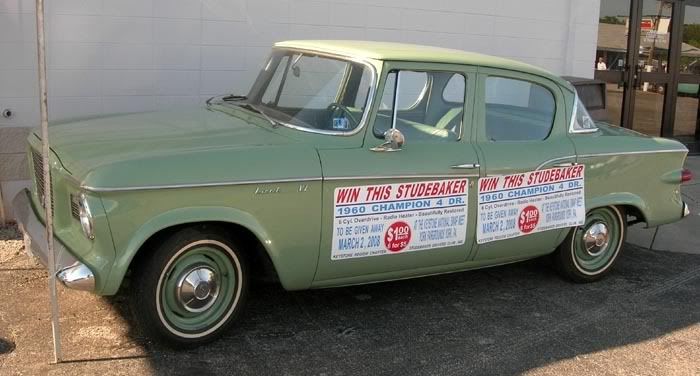 My favorite name was the 32-33
St Regis
. Chrysler used it in the mid 50s.
The most confusing name IMO, was
Custom
. It was the low end model in 50-52, but then they made it the high end sedan model in 63. Most customers and dealers didn't order it. they ordered the
Regal
, which was a much better name and Buick picked that up.
I have also always liked the Commander
State
. Don't know what it means but it sounds important.
Leonard Shepherd
http://leonardshepherd.com/