During the Hamilton Plant muster last September...Mike Emmerich's deep blue '40 Champion provides a nice reflecting pool for Jim Anderson's white '63 R2 Avanti.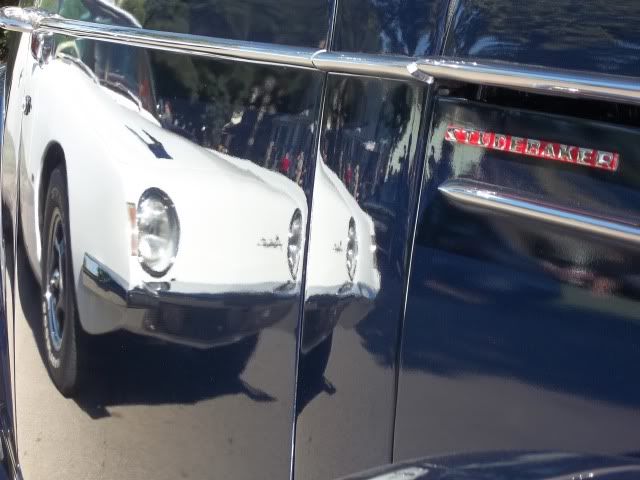 '50 Champion and '85 Avanti in the side mirror of my '62 Lark...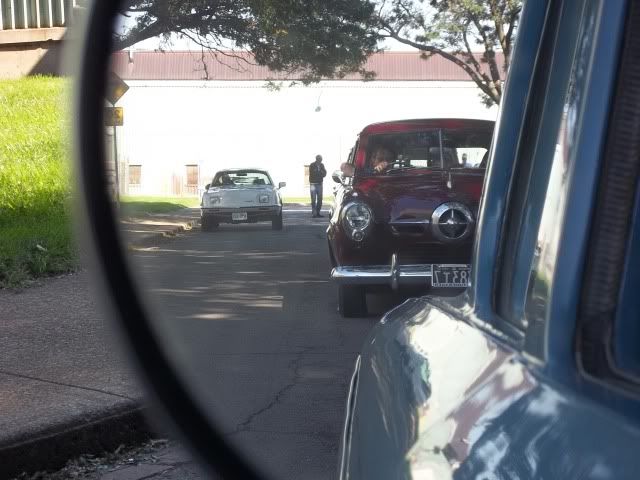 My Lark reflected in the hubcap of one of the two '50 Champions at the muster.
S.