'Been awhile since we checked in on Dale with this photo taken a couple months ago at our Indy Chapter SDC Meet here in Brownsburg: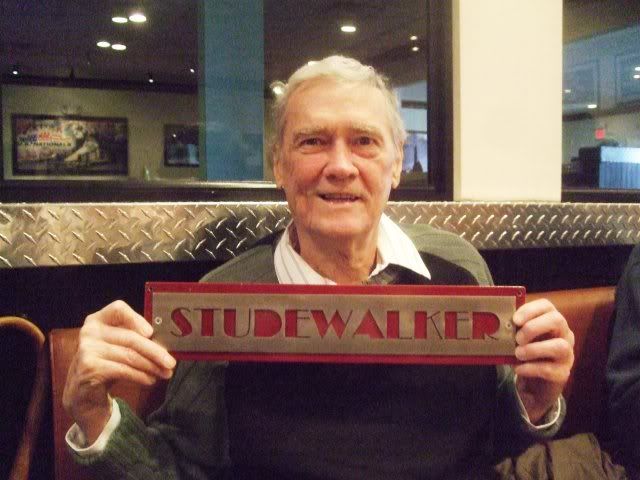 At the time, Dale's spirits and general appearance were excellent, but his mobility was slower than he'd like due to a problem with one foot having some bones interfering with one another. As soon as he got strong enough, they were to operate on that.
Well, he got strong enough and they did.
Here's a report received yesterday, in Dale's own words:
I'm back in Clinton House for rehab again; Room 215.
On March 19th, my right foot was operated on to stop two bones from rubbing together. They put in two screws and some bone staples.
'Told me not to put any weight on it for six weeks.
Clinton House seemed to be the best way to get care until the cast comes off and I can put weight on the foot.
I look forward to "working" again.
Dale
Since he'll be there for six weeks and his laptop may be irregular in use, why not send him a card or note? Address to:
Dale McPhearson, Room 215
c/o Clinton House
809 West Freeman Street
Frankfort IN 46041
Things continue to improve, fortunately. BP