Can't save 'em all, but here's one I
do
keep safe, unpopular or not. I love this silly thing.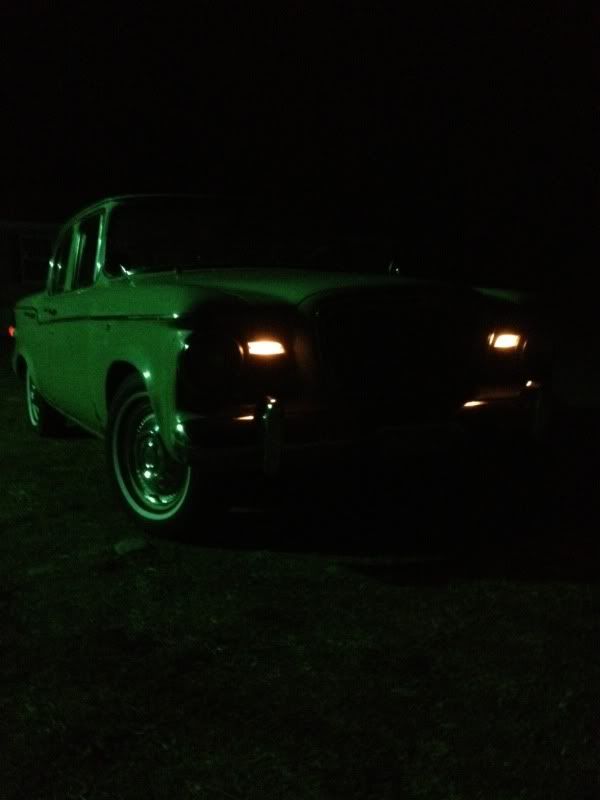 She's out of storage now. It's unheard of around here to have one out before end of April, but this year's been very unusual. Once she pumped up fuel she took right off and immediately did that perfectly smooth idle. Drove it around some, still drives perfect other than the trans. being loud in high gear and the inop O/D. Have to get to that first chance I get.
Anyway, I tried a couple artsy-fartsy shots with the iPhone. I need to replace a headlight then I'll do one with the headlights.
Take
that,
r2 Avantis.