A couple of years ago my brother found a resin model kit of a 1937 Studebaker listed on the internet. The kit was made in Romania and the picture on the box had the car painted OD green and was being labeled "Staff Car".
I thought the subject was a little unusual since I had never seen a picture of any Studebaker cars painted OD and being used as staff cars in any books, movies or magazines. Seen lots of other brands done up as staff cars. Has anyone else got a picture of a Studebaker car in use by one of the services during WW 2?
Last week one of the Toy Studebaker Collector Club members sent me the picture below. This is probably the source for the Romanian company using a Studebaker for the kit.
Thought I'd share it with everyone.
[img]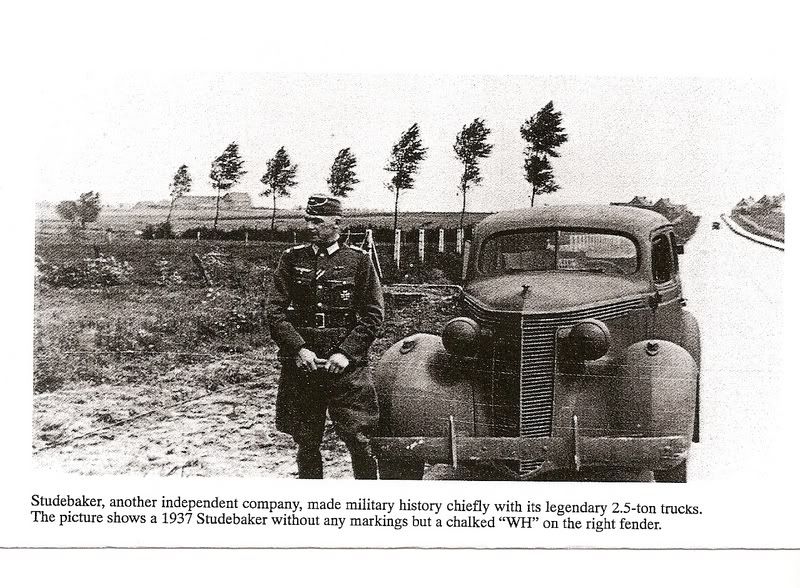 [/img]
Gary Sanders
Nixa, MO
President Toy Studebaker Collectors Club. Have an interest in Toy Studebakers? Contact me for details.